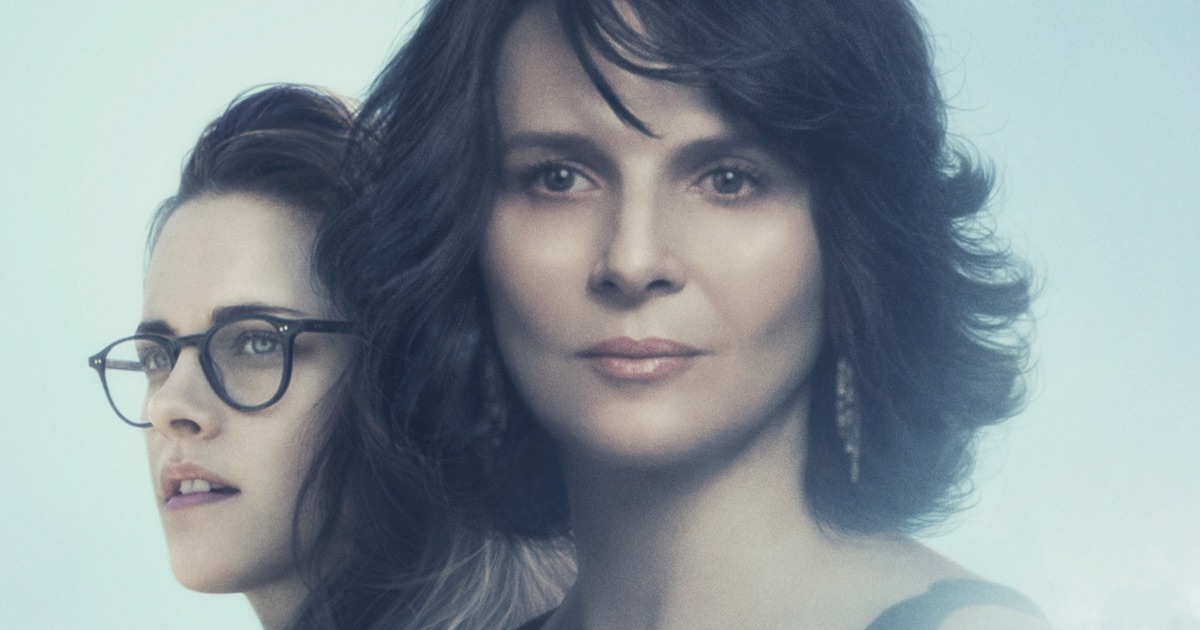 The name Kristen Stewart often makes film goers either cringe for fear of seeing another "silly" young adult adaptation like the four films that launched her into super stardom, or elate in hopes of seeing the type of artful performances she has put into films as broadly ranging as Adventureland and On The Road. Less known for these pictures than the tabloid headline grabbing blockbusters she has been a part of, that will all hopefully change following the release of her latest work, a performance that garnered her more than just critical acclaim after its run on the festival circuit last year.
Stewart would become the first American actress to win France's Cesar Award for Best Supporting Actress for her turn in Olivier Assayas' The Clouds Of Sils Maria, and with that film opening this very weekend, one can confidently say that it is a performance more than worthy of that prestigious French accolade. Very much a co-lead in the film, she stars opposite Juliette Binoche as her assistant, who is also tasked with helping the aging actress run lines for a new take on a play she has a lengthy history with. After jumping from the arthouse to the world of Hollywood, Binoche's Maria Enders is back to the play that launched her career, but this time not as the disarming Sigrid, but as the Helena that would ultimately be driven to suicide by her. Toss in a starlet (played by an anarchically great Chloe Grace Moretz) that's as troubled as she is talented, in the role of Sigrid, and you have one of the most interesting and unforgettable looks at acting, aging and the power of perspective in art that there has ever been.
Possibly Assayas' greatest achievement to date, he is arguably the film's biggest star. Muted and structured as sequences driven by a dream-like use of fades-to-black, the film is a genuine cinematic marvel. With gorgeous photography and some of the most breathtaking shots of the Alps you're bound to ever see, Assayas' film isn't a lavishly composed piece of work, instead opting for a film that holds with it almost a Bergmanian sense of otherworldliness. Very much rooted in the type of relationship-focused dramas that Bergman would become known for, the film carries with it a stayed, lyrical pacing that envelopes a viewer along with its rich photography all culminating in a final act that is one of the most powerful discussions of art and aging you'll ever see.
Performance-wise, the three leading ladies turn in arguably career-best work. Binoche is at the top of her game, which shouldn't be shocking as she's one of the greatest to ever practice the craft, but the two starlets that are opposite her almost steal every scene, which may or may not be the ultimate point of the film. After this film, the idea of Stewart being her generation's greatest actress may not be hyperbole anymore. Seen by many critics as giving stiff, emotionless performances, there is actually an apathetic energy, a brazen subtlety to her work, that is absolutely harnessed here. There's more than a fire behind Stewart's eyes here, and the gradual growth of her and Binoche's relationship throughout the film feels real, raw and absolutely breathtaking. Where Binoche has no interest in putting on a mask here, occasionally drunkenly laughing at Stewart's arguments for modern art, Stewart is slow to open up, constantly second guessing her ideas or their outcomes, yet doing so with an assured confidence in herself. Moretz is equally as good but doesn't quite get the screentime to really make much of an impact. In a film built on performances and a film explicitly about the idea of performance, these are three of the best turns from three of the best actresses doing the craft today.
That being said, the film is far  more than a two hour long performance piece. Driven by the idea of art and the creative experience, Assayas has crafted his magnum opus. Referential and decidedly human, this ode to the stage and to the idea of artistic perspective is the type of drama that Assayas has been leading to his entire career. Easily the best film to hit theaters so far this year, this performance-driven picture is lush and gorgeously crafted, but much like Bergman's Persona, this is a film that will forever be talked about as its themes are timeless, as is the battle between creative generations.
---
---