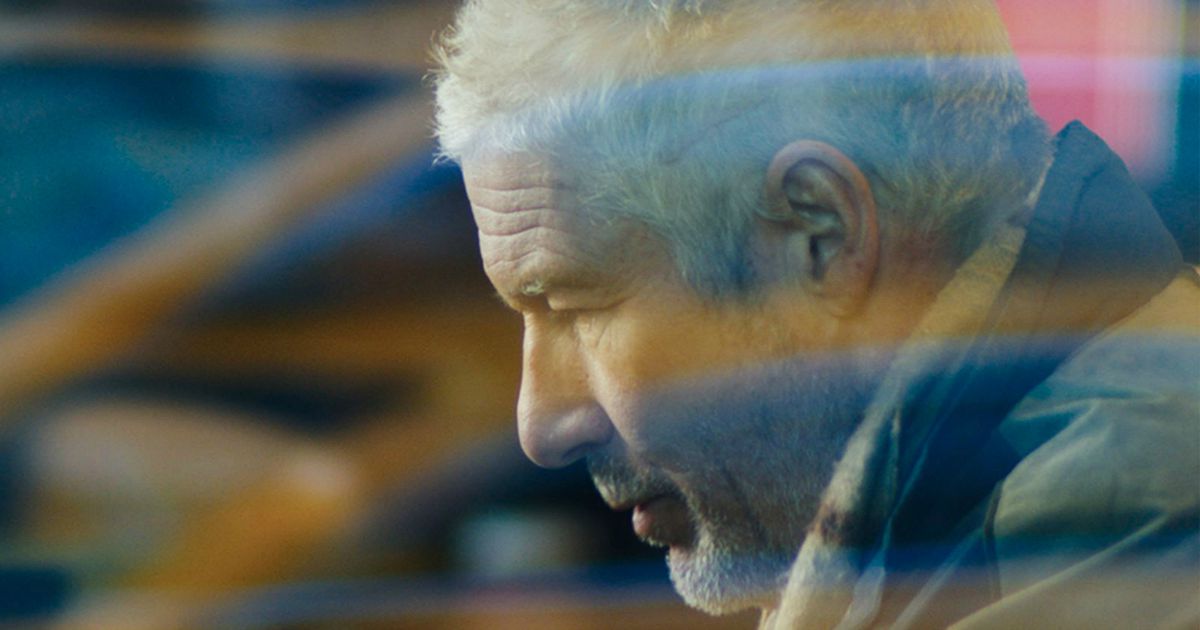 Richard Gere is one of the last of what appears to be a dying breed. One of Hollywood's last great Movie Stars, Gere is the type of thespian that comes around once a generation. Screaming Old Hollywood as one of film's great, dashing leading men, Gere came to the big screen seemingly fully formed, giving one of his best performances as his first, in Terence Malick's Days Of Heaven. With alluring eyes, an ageless swagger and a charisma that would define his generation, Gere has always been one of the most interesting Hollywood actors on the big screen.
However, few could have expected this recent turn in his career. While you'll see moments of headiness throughout his career, even from the outset in working with Terence Malick, Gere has become best known for his leading man performances in numerous big budget Hollywood pictures. So who better to cast in the lead of an experimental, narrative-free look at homelessness in New York City, right?
Right. And that's just what director Oren Moverman has done with his latest film, Time Out Of Mind.
Gere stars here as George, a man who has apparently seen better days. Running out of luck on the streets of New York City, George is desperate to make some sort of headway in what appears to be an aimless existence. With Bellevue Hospital as his final stopping point, George looks to turn his life around while hopefully doing the same for his relationship with his estranged daughter (Jena Malone). A subject near and dear to Gere's heart (he has been an outspoken supporter of the rights of homeless men and women), this is a film unlike any you've seen in theaters yet this year, and is just the type of bravura actors showcase that will help launch the upcoming Fall film season.
---
---
While much of the talk around this film will be pertaining to Gere (as it should, he's a revelation), Oren Moverman is truly the star of this picture. Best known for the films Rampart and most notably The Messenger, this is a decidedly different picture, one that is vexing to describe. Very much in the vein of modern documentary cinema, at least those with a focus on sensory experimentation, Moverman's camera is never oppressive, instead often times being passive to the point where conversations begin to be drowned out by various bits of noise from the city surrounding it. We watch as George looks on through a window at his daughter as she works at a downtown bar, but become privy to the conversation between a man and his lover over the phone. More often than not, our view of George is through a door, framed asymmetrically, with the sights and sounds of a surrounding population drowning out his existence. It's a haunting piece of craft that, at two hours, overstays its welcome and never allows the viewer to become emotionally involved with George's plight, but it also plays far more like a tone poem or a classic lamen
---
t of a man lost in a vast universe.
Gere's performance is great, however. Clearly close to his heart, the legendary leading man hits numerous notes throughout the film that we haven't seen him strike in ages. One of many recent Gere performances which find him testing his limits (films like Arbitrage or even his small role in I'm Not There for example), this is a towering performance that truly shows his strength as an actor. With a film that is so quiet and unassuming, almost documentary like, comes the added weight of needing to carry every emotional beat, and Gere more than does that. Undermined by a film that runs about 30 minutes too long, for Gere to be as commanding a presence as he is until the very final frame is a true testament to his strength as an actor. Malone is the only other performance worth note, and it's a fine one. She plays the stock character of "estranged child," but her moments with Gere are strong, and they are just sparse enough to fit in with this film's mood and atmosphere.
A far cry from the type of films we've seen hit theaters this summer, this is just the type of cinematic medicine the doctor ordered. As quiet and thought provoking as the big Summer blockbusters have been loud and headache-inducing, Time Out Of Mind is a bravura piece of filmmaking that may be a touch too long, but proves director Oren Moverman to be one of the most intriguing American filmmakers today.