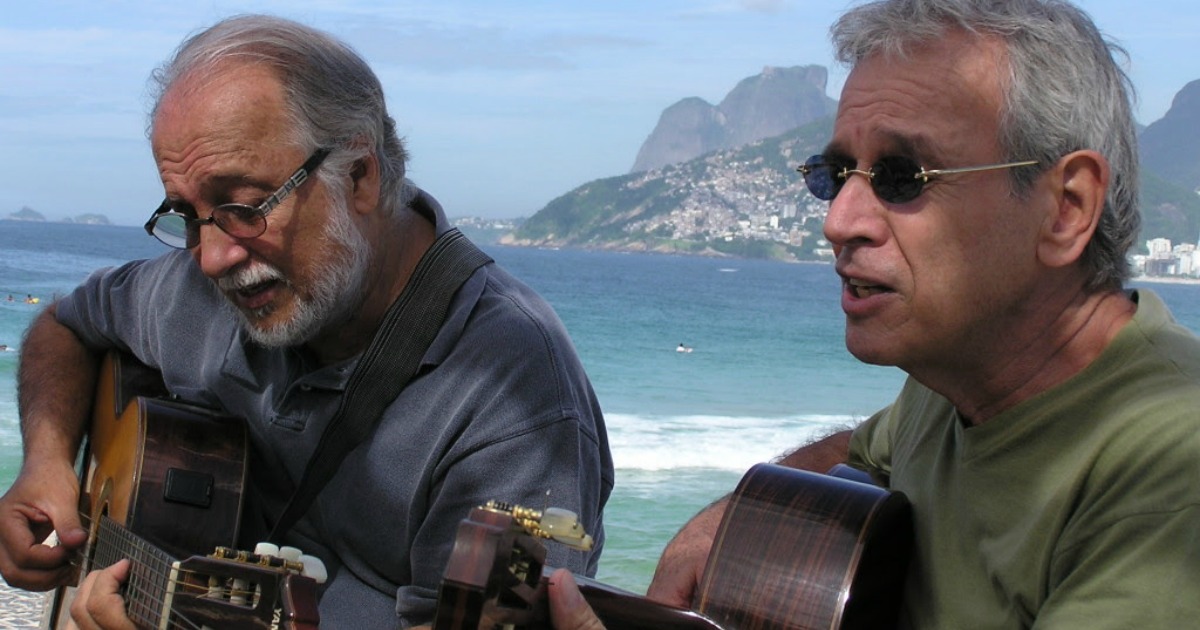 As we turn the calendar to a new year, instead of looking back at the year that was, 2016 starts on what is a quietly interesting theatrical release date. With Quentin Tarantino's The Hateful Eight expanding from its original limited release roadshow run into theaters across the country, and The Force Awakens still tearing up the worldwide box office, one smaller documentary has started 2016 with a wonderfully quiet bit of counter programming.
Entitled This Is Bossa Nova, director Paulo Thiago sends viewers headlong into the world of Bossa Nova music, in what is both a quietly engaging, and shockingly dense, journey into one of world music's most beautiful genres. To many people, at least here stateside, Bossa Nova music is a genre that is a relatively large blind spot. Born out of the 1950s in Brazil, the music was born out of samba music, ostensibly a more intimate, almost jazz-like cousin to Brazil's most iconic musical genre. Made famous globally by a performance in New York City at Carnegie Hall in 1962, the genre's birth and growth are the subject for this new documentary, subtitled The Histories and Stories, of which there are numerous.
Told through a blend of talking head interviews, source footage and the occasional burst of what is best described as a non-fiction attempt at poetic realism, This Is Bossa Nova is itself rooted heavily in the music it attempts to evaluate. Proving the title to be shockingly on point, Thiago's film is one that feels as quiet as a Bossa Nova chord, as whispered into the ears of its viewers as any of the performers here mutter out their lyrics. The film at first introduces us to names like Carlos Lyra and Roberto Menescal, legendary names within the genre of Bossa Nova, as they not only perform some of their beloved works, but discuss through various means the formation of the genre and the writing of the songs themselves. There's one moment in particular, when the poetic nature of the picture really comes through, where we see Menescal as he discusses the first moment he discovered the genre, only to see two men playing a song as Menescal takes us through his experience in an on-the-fly flashback of sorts. Menescal discusses how these of course aren't the two men who performed the song back when this story took place, but seems to both feel fully convicted in this story, and is ultimately once again lost in each respective note being played. It's a powerful sequence, and one that exemplifies both the film's aesthetic conceit as well as its narrative structure.
Style-wise, the film is at its best in these open air discussions. The talking head sequences here are fine, if only serving as footnote-like dives into the minutia of the genre and all its trappings, whereas these sequences not only give pertinent information, but also help set the film's mood and rightly seductive atmosphere. The photography itself is admittedly your standard documentary fair, but thankfully, as it progresses, we become privy to beautiful archival performances that really help keep the film's heart beating.
Which is a tall order for this film to take on. Clocking in at well over two hours, this is attempting to be a definitive music history documentary, or at least one that has hopes of being one of scholarly import. From the discussions of the origins of Bossa Nova music, to how it compares to what was going on in that moment in Brazilian music (one person describes it as having taken the tie off of what was going on at that time) all the way to its place amongst things like New Cinema and other artistic movements, This Is Bossa Nova is a rather potent attempt at giving the viewer a dense discussion of the art, with performances to boot. Occasionally cumbersome in the first hour, the film really comes to life in the subtle surreal moments in the first half, and then the breathtaking performances in the second half. A favorite will surely be watching Old Blue Eyes himself, Frank Sinatra, perform "The Girl From Ipanema," arguably the most famous song out of this genre and movement. Sinatra's performance is one that feels and sounds defiantly modern and deliciously seductive, something that can be said for this documentary as well, when it fires on all cylinders.
A hard sell for those without much interest in world music and an even harder sell for those opposed to quieter, more scholarly non-fiction works, This Is Bossa Nova is bulky, with a runtime of over two hours that is both a gift and a curse. More an issue of pacing than of narrative, director Thiago sticks too closely to the hushed tones of the music he is discussing, making his documentary one that has some beautifully assured and entrancing meditations on this musical genre, as well as long sequences where the viewer may be struggling to keep their attention locked.