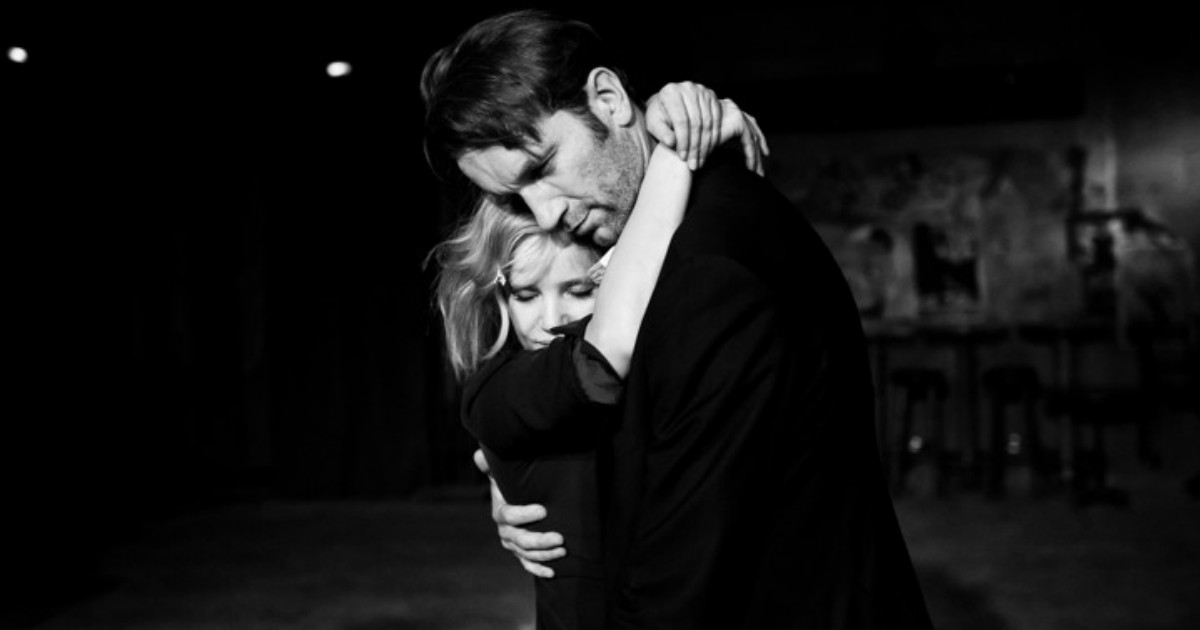 One of the more interesting races heading into the upcoming Oscar ceremony is one that many folks walk into their respective parties never quite knowing how to predict. With Alfonso Cuaron's gorgeous (if manipulative and frustratingly tedious) Roma placing itself not only at the top of the Best Foreign Language Film race but also becoming a contender in the Best Picture race as well, one would imagine that the former would be locked in given its presence in the latter category. Right? That's how this works?
Well, one of the major opponents to Cuaron's critically adored epic is an equally beloved picture, one of a much shorter runtime and much more intimate scope.
Director Pawel Pawlikowski's follow-up to the incredible Ida, Cold War is a passion project, a personal piece of filmmaking that comes from Pawlikowski's own parents and their experience falling in love under chaotic circumstances. Introducing us to Wiktor and Zula, Cold War is an almost Star Is Born-like tale, that of a musical director and a young singer whom he discovers, and the on-again-off-again romance that they share throughout the titular period in global history. As much a musical as the aforementioned Bradley Cooper-directed event picture, Pawlikowski scatters numerous musical sequences throughout this film, centering around Wiktor, who discovers a beautiful young singer as he begins plans for a musical academy in post-war Poland. Herself carrying some rather hefty demons, Zula (Joanna Kulig) is trying to make an honest living as a performer after being placed on parole after murdering her father (again, demons). A film of doomed love, Cold War spans time and numerous locations, all while trying to paint a haunting portrait of love during wartime, a love that's maybe not meant to be but utterly, cosmically, inescapable.
Similar in many ways to Roma, the film sets this intimate story of newfound love against the chaotic political climate that was born during the Cold War. But instead of following Cuaron's lead in making a film that's rightly gorgeous but befuddling in its disinterest in actually examining the political issues of its day, Pawlikowski's picture fully embraces the balancing of global political disarray and intimate human connection. Blending the musical sequences in perfectly, the film has a great well of emotion running throughout its lean 90-ish minute runtime, working as an elliptical rumination on love and its importance in the face of crushing existential crisis.
Shot in 4:3 and in soul-shattering black and white, Cold War is as expert a piece of craft as has been released in 2018. Passion drips from every frame, as does a potent sense of hopelessness, with the black and white photography bringing about a feeling of otherworldliness, of dream-like richness. Almost like a Philippe Garrel film, but with a much broader scope thematically and politically. Telling his story through lengthy sequences with little in the way for camera flourishes, Pawliksowski plays his camera like a jazz musician, not so much in speed or intonation but in his ability to break free from any perceived stylistic rigor at any moment for max emotional response. Simply put the film is a classic romance focusing as much on the falling in and out of love as the ellipses in between these moments.
It also helps that the performances here play into each and every beat of the film's screenplay wonderfully. Co-written by Pawlikowski, Janusz Glowacki and Piotr Borkowski, Cold War is a rich and human romance, with stars Kulig and Tomasz Kot turning in some of the year's best performances. Kulig is particularly of note as her balancing of a burgeoning romance and a deep well of fatalism both personally historical and more broadly existential, giving her character a sense of lived in humanism that really elevates the drama. Her chemistry with Kot is palpable, both of whom come alive in the moments they share together. This is where the Philippe Garrel comparisons seem like a perfect fit. The performances feel truly effortless and emotionally loose in a way that feels rooted heavily in the type of quiet performance style found within Garrel's filmography.
Economical is also a way to describe this film. Yes, the picture barely breaks 80 minutes, but with great economy Pawlikowski both shows and tells us a great deal about both the characters and the world they live within. Few films of this tight runtime evolve over multiple viewings, but through the pair of viewings I've been lucky enough to have, it has gone from a deeply moving romantic drama and become something far more political and in turn far more intellectually stimulating. The performances grow quietly throughout the film, with nuances coming across ever more loudly upon further review. A real triumph, this film.