Documentary films come in various shapes and sizes. Some decide to simply take the talking head approach, giving a subject the retrospective treatment finding those involved or influenced by the central topic, and giving them the floor to talk about it as they wish. Others, mostly a new breed, take a video essay approach, something like Room 237, giving a topic a new post-modern twist. Others still bring their director into the center of the conversation, again a primarily modern style arriving with the likes of Morgan Spurlock and Michael Moore. However, there are still even more types.
Calling Penny Lane the director of the new Cinedigm and CNN Films documentary Our Nixon doesn't quite do this project the justice it so rightly deserves. A breathtaking and ground breaking Masters class in non-fiction editing, Our Nixon is a documentary unlike any we've seen in years.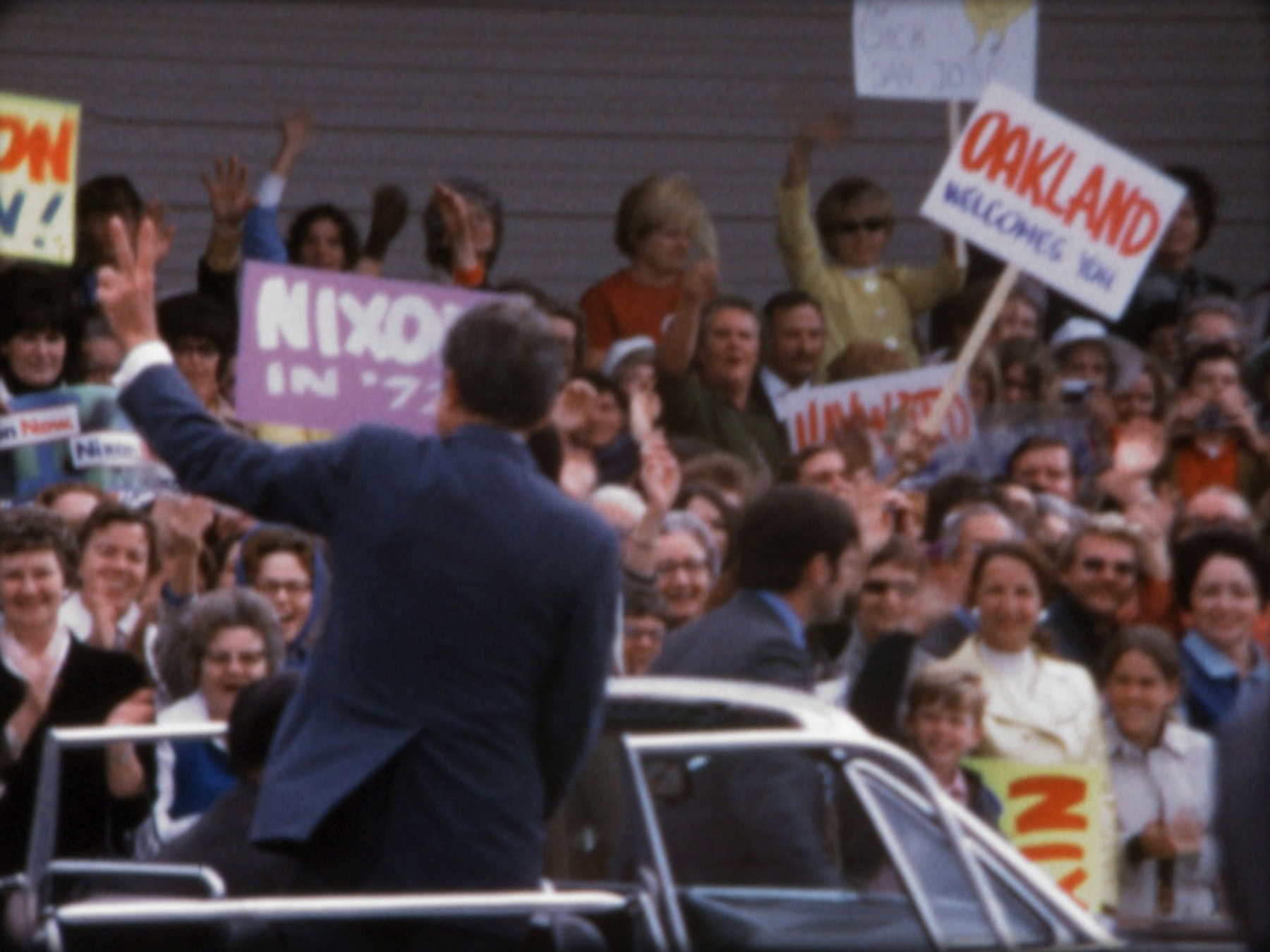 As the title hints at, the film looks at the iconic Nixon White House, but this time, instead of turning a standard scathing eye at this controversial and world-changing presidency, Lane and editor Francisco Bello take a route completely new to this White House.
With the Nixon presidency itself coming on the brink of the wide spread expansion of home video recording via the then ever growing 8mm home movie camera, three of Nixon's top White House aides (Dwight Chapin, H.R. "Bob" Haldeman, John Ehrlichman)took to their Super 8 home cameras, and with their own bright eyes captured an intimate portrait of a White House deemed in history's eyes as a vicious, controversial and paranoid. Offering up a glimpse of both their lives politically and personally, this "all-archival" documentary uses entirely found footage, sifting through over 500 reels of home videos to tell a story never seen by the public.
In this intimacy this film finds its most poignant aspect. While it is ostensibly about a White House and a presidency that has since been regarded as a true black spot on American history, the film is both an intimate look at the inner workings of this trio of men and the White House they helped run but also, and more importantly one could argue, it's a portrait of a vastly changing world from a ground level rarely reached. With snippets here involving everything from the Apollo moon landing to a collection of anti-war rallies to Nixon's own trip to China, the film is a vast portrait of Nixon's White House and also a documentary looking at a world changing dramatically from those smack dab in the middle of it, using a technology that itself changed the world forever.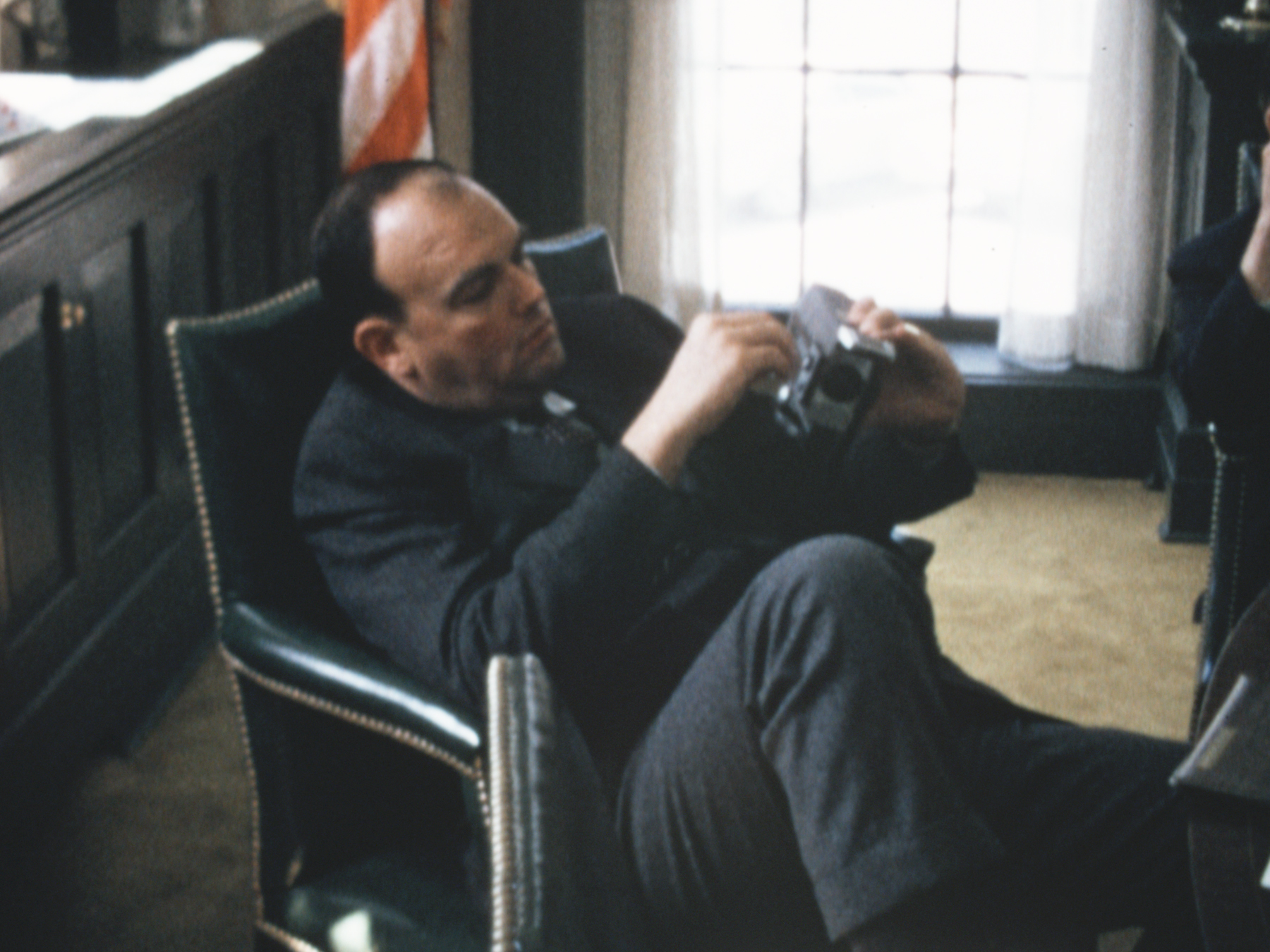 However, Nixon, and Watergate, are not far from the viewer's mind here. Taking direct quotes from the Watergate tapes, the film does not, however, get into any major political debates about these, instead taking snippets one likely has never heard. Proving the Nixon White House to be a troublingly paranoid one, they also paint Nixon the man as a comedic one, often taking jabs at others around him, while also having a darkly tinged sense of paranoia that seems to have bled into everything he had ever done (hence why a film like Altman's Secret Honor proves to be such a masterpiece). These segments  are just as insightful and breathtakingly evoked as any you'll find in the film, breathing a sense of ever impending doom over all the proceedings, a feeling that seeps into every single frame of the film. And it's not an impending doom given to the film's aesthetic in hindsight, instead festering in every single detail of the Nixon White House, fueled by a president that trusted no one, and didn't care in the slightest about proclaiming that fact.
Featuring beautiful restorations of these Super 8 home movies, and breathtakingly edited together with archival interviews and news broadcasts, Penny Lane's Our Nixon is a must see documentary for politically minded cinephiles, and any person who is interested in non-fiction cinema as an artform. Brazenly original and refreshingly singular, Lane's film is yet another feather in the ever growing cap of documentary film, proving it may be the richest genre that cinema has to offer.