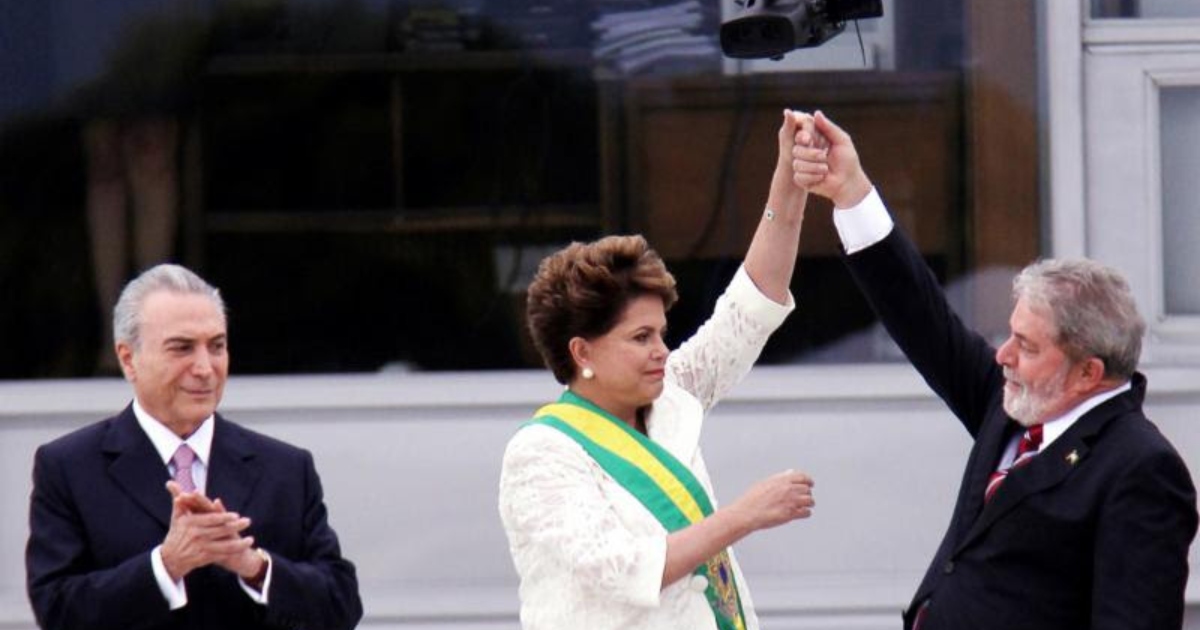 Across the globe, and at a frighteningly rapid pace, democracies seem to be crumbling under the weight of what some decide to call "populism." What often draws closer to the idea of outright racism and perverse nationalism, this rise of right-wing populist movements has changed the trajectory of global politics in ways rarely seen.
One of the more terrifying instances of this is seen in Brazil. A nation reborn under a democratic banner following years of dictatorial rule, Brazil seemingly took a step forward in 1985, only to collapse under the weight of an economic crisis years later that ultimately led to millions in poverty, a surge in crime levels and a series of corruption scandals. These scandals would go on to not just see the impeachment of working party leader Dilma Rousseff, but ultimately (and to this day) the imprisonment of her mentor Lula de Silva. And, in response to what most voters described as "complete chaos," the nation went ahead and gave the vacant seat to fascistic ideologue Jair Bolsonaro who is as homophobic as he is racist. An unequivocal monster figure, Bolsonaro hasn't changed his stripes since entering office, and has only furthered this wave of right-wing extremism that's taken over modern democratic politics.
So as something that doesn't seem to be slowing down, modern populism is a hot topic among non-fiction filmmakers, with Brazilian filmmaker Petra Costa being the latest artist attempting to get to the root of what is behind this rash of vicious politics. With first-hand knowledge of the 1985 revolution that brought this nation democracy in the first place, Costa's latest effort, The Edge of Democracy is a harrowing, extensive rumination on modern populism, the set of forces that breed it and the democracy that collapsed under its weight.

Edge Of Democracy, now available on Netflix, is as nuanced in its retelling of Brazil's political history as it is personal in the way that story is told. Telling the story of Brazilian politics through the legal response to the now infamous "Operation Car Wash" scandal, Costa narrates the tale of Rousseff and de Silva's court cases through a voice-over that's at times searing in its retrospection and yet also deeply heartbroken. A child of political revolutionaries, Costa's allegiances are worn on her proverbial sleeve, with the filmmaker at once aware of the monstrous nature of the political climate as well as the set of forces that have spawned it. Out of a rise in crime and poverty comes this populist movement, and The Edge of Democracy stands as one of the most profound and thrillingly full-throated responses to that yet seen in non-fiction cinema.
The film's at its very best when in the presence of de Silva. Costa's portrait of this man is one of shocking nuance and texture, given the man's ability to stand as a beloved figure of Brazilian democracy even while behind bars. Polls prior to the election showed that, if he were allowed to run, de Silva would have won going away, and it's no shock. Under his watch the nation boomed into a true bastion of what democratic politics can do for a nation under duress. And yet, as so many politicians do, he became thrown into a world of controversy and ultimately corruption, a dichotomy that shows just how skilled and accomplished a teller of stories Costa truly is. A film just a beat or two away from being pure hagiography, Costa's clear-eyed connection to this story makes the atmosphere around it more sad than frustrated, turning this fall from grace into an almost Shakespeare-like narrative. It's truly an astounding documentary that's maybe a pinch too long but subverting cliches like drone shots and voice-over, Costa has crafted a documentary that's breathtaking to look at and even more provocative to think about.