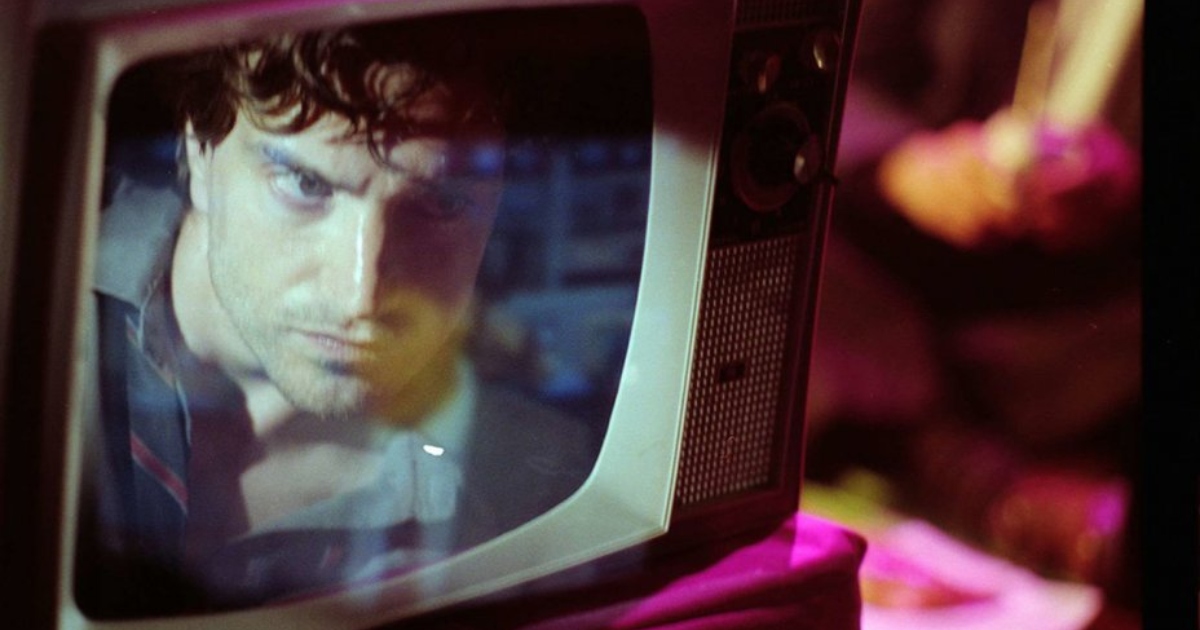 Filmed in 1990, the "newest" film from director Raul Ruiz is one of a specific breed.
Originally shot by the legendary, prolific Chilean filmmaker in 1990, The Wandering Soap Opera was never finished by Ruiz, left as a series of vignettes that would remain "incomplete" through his passing in 2011. However, that changed in 2017 as his widow and long time creative partner Valeria Sarmiento finished the work and premiered it at the same Locarno Film Festival that would help launch her late husband's career some 50-plus years prior.
As the title would have one believe, The Wandering Soap Opera is Ruiz and Sarmiento's rumination on the form of the "soap opera," a type of fiction that is truly synonymous with Latin America and modern Latin American popular culture. However, it's also so very much more. Shot in awe-inspiring Super-16mm and told through a series of disjointed set pieces, Soap Opera is a thrilling, often hilarious meditation on everything from soap opera conventions to the state of revolution in a post-Pinochet Chile.
Now playing at New York City's Anthology Film Archives, The Wandering Soap Opera is an absolute triumph. Best known for lengthy and poetically-told dramas, Ruiz works in a decidedly quicker fashion here, turning a film that barely clocks in at 80 minutes into a densely packed series of stories that vary in ambition but never in quality. Ruiz opens the film with his most clearly telenovela-influenced sequence, the story of a man and a woman caught in a romance that may have disastrous consequences. Starting off as a relatively clear-eyed spoof on the telenovela, Ruiz subverts expectations at every corner, sending this vignette off into arenas of gut-busting absurdism and ultimately artistic commentary, as it devolves into a story about plagiarism as much as it is about a love affair. This is easily the film's strongest sequence ("days" as they're billed in the film), evolves from simple spoof into something where a man flexes his muscles by throwing raw pieces of beef into the hands of his lover and starts a political debate by the same man proclaiming his love for his partner's left leg instead of her right. It's a hilarious, potent and powerfully told vignette that feels incredibly dense despite its surreal trappings.
Another highlight comes in the form of the film's third segment, which starts off simply as two men driving in a car, who are eventually gunned down by rebel fighters who themselves are gunned down by another team of soldiers, and so on and so on until each act of violence elevates the situation into levels more closely resembling comedic farces. Across each segment the Super-16mm footage is jaw-dropping, playing up the film's overall sense of surrealism, and this is no different despite its seemingly simple means. Set ostensibly in and around one car, the sequence is clearly artificial, with its hazy photography and arch design work. The direction is a bit more simple than one will find as things progress (the final sequence in particular feels almost like a riff on Czech film from 20-30 years prior in its use of close-ups opposite overlapping dialogue and overall sense of disdain with bourgeois culture), but what stands out here is the potency of the commentary. It's clear that the film, in the wake of the Pinochet regime coming to a close, is dealing heavily with a Chile in transition, and this vignette discussion of disorganized revolution as farce is absolutely captivating.
The performances here are also uniformly quite great. The cast includes the likes of Luis Larcon, Patricia Rivadeneira, Francisco Reyes and Consuelo Castillo, all of whom are given more than enough to chew on despite the film's modest runtime. Despite being finished by Sarmiento after Ruiz's passing, The Wandering Soap Opera is a thrilling piece of filmmaking, an experiment in genre spoofing that evolves into something intensely surreal and compellingly political. While lacking the length of a Mysteries Of Lisbon, this is as exciting and fitting a capper to a career unlike any other.