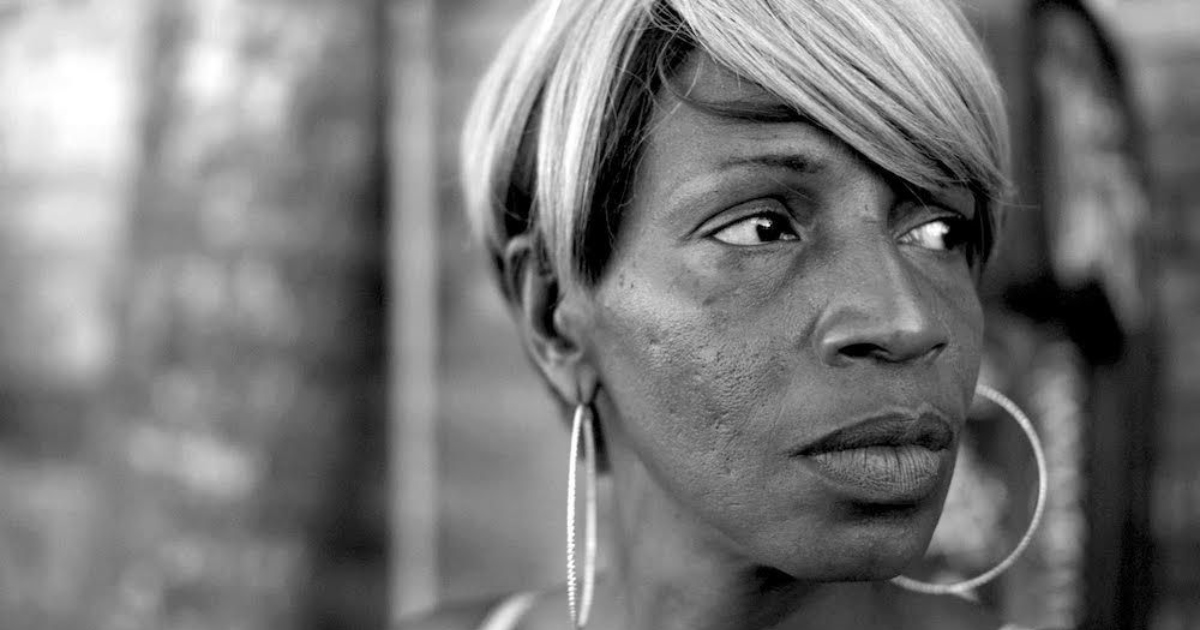 As we near the conclusion of yet another decade, "best of the 2010's" lists are already appearing to be in fashion. However, when posed with the question of "filmmaker of the decade," things get a little more difficult. Could Godard prove to be yet again the most vital filmmaker alive? Was it Agnes Varda before she passed? Hong Sang-soo for sheer output and consistency?
Or could it be a filmmaker whose newest film finally hits theaters on August 16?
Following up what's arguably the most important documentary of the "Trump Era," The Other Side, director Roberto Minervini returns with yet another beautiful, unshakable verite document of 2010's America. While keeping with his focus on minority groups and those on the periphery of modern society, Minervini leaps from the world of impoverished drug addicts (The Other Side) into the lives of a selection of African American men and women in Louisianna and Mississippi still feeling the effects of Hurricane Katrina. With police that refuse to protect them, continuing gentrification and a world that has them struggling not just to make ends meet but to see true justice for acts of violence taken against them, What You Gonna Do When The World's On Fire is an urgent and absolutely essential piece of non-fiction filmmaking from today's most interesting documentarian.
Shot in gorgeous, often haunting, black and white, What You Gonna Do introduces viewers to a collection of voices both young and old, male and female, with the hopes of painting an intimate portrait of a section of society whose culture is disappearing due to gentrification and lives are ending due to unjust police brutality. Judy is the ostensible lead of the picture, a charismatic soul, with hopes of keeping her bar out of the hands of speculators wanting to snatch it up. Worthy of a documentary all her own, Judy wears her emotions on her sleeve, laying her passion for her culture and her love for those around her as plainly as the sky is blue. It's clear that Minervini finds her utterly compelling, as the camera seems to be glued to her face whenever she's near, shooting her with an intimacy and tenderness that makes the moments where her emotions burst over (I'm thinking specifically a scene where she's talking to a fellow woman about her past drug use) some of the most compelling filmmaking you'll ever see.
That's the truest beauty of Minervini's filmmaking. Seen throughout his work, even in something like Stop The Beating Heart, Minervini is able to parlay his outsider status (he's an Italian filmmaker making films almost solely about the experience of Americans in the capital S South) into an uncanny ability to find the deepest empathy with and compassion for his subjects. The film's close-ups are composed brilliantly, with his wider shots carrying with it an almost painterly aesthetic. Never once does his camera feel manipulative or judgemental, instead turning what could feel like your typical message documentary into one whose existence feels utterly essential to the broader socio-political conversation within this country. Originally intended to be a film about Black music in the South, the film evolved after Minervini sparked a few relationships with the cast he'd ultimately use here, specifically Judy whose friendship with Minervini truly launched the film in its current state. This connection on a human level plays into Minervini's styling of this film, specifically in his continuing lack of talking-head interviews. He doesn't seem to really much care about informing viewers of what exactly is going on behind the scenes or of specifics around things like Judy's bar being taken from her, instead using their stories in more broad strokes to paint a profoundly universal portrait of African-American life in 2010's America. It's an astoundingly mature work.
Opposite Judy are the youths of the picture. Ronaldo and Titus are two incredible young men, brothers growing up in a world cloaked in drugs and violence. Many of the moments they share together on screen are of a much more innocent, youthful energy, however their story is also one of great melancholy. Living with their mother, the two boys ride their bikes around the city anxiously awaiting their fathers release from prison. Then there's Kevin, an older gentleman attempting to keep the musical traditions of the Mardi Gras Indians alive and well (the film may have evolved but Minervini's interest in Southern music is still alive and well here).
Finally, the film's sharpest focus is given to Krystal Muhammad, leader of a chapter of the New Black Panther Party attempting to bring about justice for a recent rise of police brutality. These segments jolt the film out of its quiet verite style, turning a melancholic document of life in the South to a deeply frustrated and down-right angry rumination on racism and violence in an increasingly bigoted nation. We watch as the group attempts to organize and bring about awareness for these murders, and while Minervini's form doesn't quite change (the film stays relatively static), the simplistic documenting of these rallies paired with the black and white photography don't just remind viewers of the origins of the Black Panther Party, but give a real urgency to each sequence.
Empathy and compassion are rare attributes today. Not just in the world writ-large, but in filmmaking as well. A filmmaker seemingly incapable of judging his subjects, Roberto Minervini has crafted both a career full of captivating documents of outsider groups in the American South, but with What You Gonna Do When The World's On Fire?, one of the very best films of 2019.