Revenge thrillers, these days, come a dime a dozen. Seemingly every week, particularly during the first third of a new year, one or two new thrillers pop up, draw a moderate-sized audience, and then disappear as though they were just a spec on every various film news blog and website.
However, as the saying goes, there is an exception to every rule.
Coming five years after his debut, Melissa Leo-starring debut feature length film Santa Mesa, director Ron Morales is back with a new picture, this time, something decidedly darker than his first directorial effort. Entitled Graceland, Morales paints a sins-of-the-father thriller narrative involving the kidnapping of a father's daughter, only to have it revealed that the kidnapping holds its roots not only in revenge, but in something even deeper rooted than that.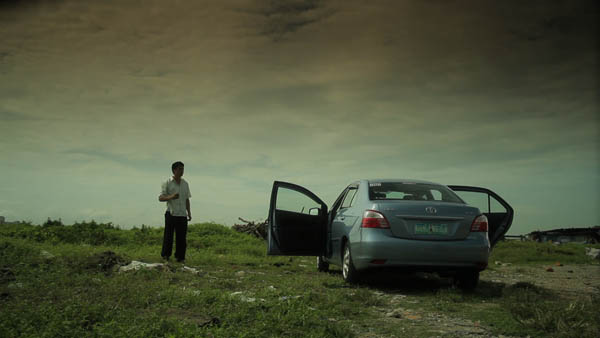 Morales isn't a household name, but after this taut and brazenly tense thriller, he most certainly should be. Far and away the film's biggest star, Morales crafts an utterly superb character study, or more so a meditation on karma and the ability of past sins to take effect on new generations. Perfectly paced and decidedly intimate, Graceland features grimy photography from Sung Rae Cho that is as focused on its crisp digital photography as it is the earth-toned urban landscapes that its fixated on and a director that is as assured in his direction and his handle of the camera like very few directors today. As mentioned above, this is only the filmmaker's second feature, but there isn't a single wasted frame here, with every single beat holding within it a distinct purpose and a singular aesthetic.
Starring relative unknowns (or at least relative unknowns to this writer), the film's performances are not only great, but complete revelations.  Arnold Reyes does much of the heavy lifting here as Marlon Villar, father to Elvie Villar (Ella Guevara) one of two girls accosted by the film's main baddie. The other is Sophia Changho (Patricia Gayod), daughter to Manuel Changho (Meggie Cobarrubias), a politician with a penchant for liking women that skew a little younger. All performances here carry with them distinctly different levels of weight but no difference in skill, as even more than a director's showcase, this is an actor's Master class. The drama is high and the tension even higher, and each of these performances bring with them a sense of pure realism and truth that makes some beats nearly too much to watch. Reyes' performance is of distinct note, as not only does he carry the most narrative weight on his shoulders but we see the most range within his character. From melancholy joy to the stern scolding of a father, the performance is broad in range and ultimately powerful. Other performances, particularly those of the children, add even more depth and strength to an already powerful and moving portrait of karma and revenge.
Almost too brisk, the film's pacing only becomes an issue in the film's final act, a vigorously forward moving third act that wraps up the film's previous moments with power and thematic relevance, but also with breakneck speed. Otherwise a film that never pulls its punches, this is as taut and fiery a foreign thriller as we've seen from the arthouse world in quite some time.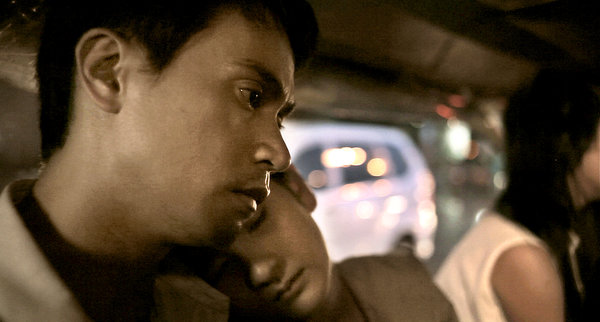 While the name Ron Morales may not catch any cinephiles eyes, this film should most certainly change that moving forward. The Drafthouse Films release is commencing a theatrical release as of the April 26, and is one of this year's best films, that you likely haven't had the pleasure in seeing. A breathtaking and tense thriller that is as beautiful as it is harrowing, the brashly karmic thriller features top notch performances that raise this seemingly standard chiller into the list of best films of the early part of this new year. Truly one of 2013's best thrillers, this is something to keep an eye out for as it nears a theater in your town.