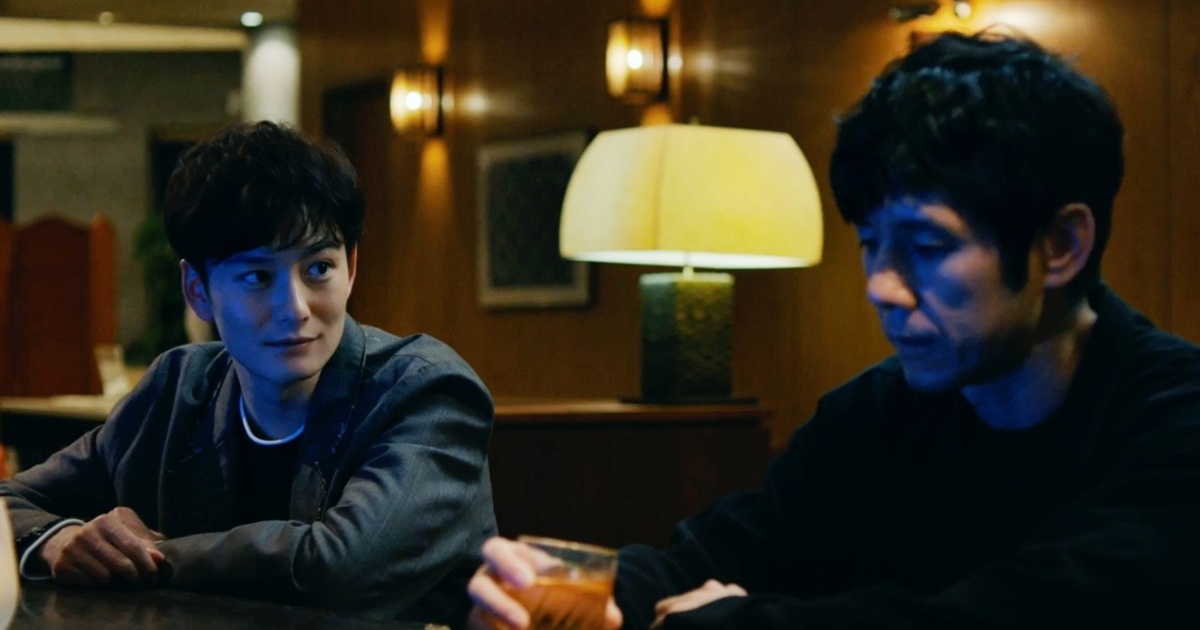 While the COVID-19 pandemic still appears to be raging on (big shouts to the Omicron variant, love to see it), 2021 has proven to be quite the year for a handful of filmmakers. Ridley Scott has dropped a pair of knockouts this fall in the forms of The Last Duel and House of Gucci, with Hong Sang-soo nipping at his heels with yet another year of multiple films released.
However, few filmmakers have quite taken 2021 by storm like beloved world cinema auteur Ryusuke Hamaguchi. First bringing to screens the brilliant and quietly moving triptych Wheel of Fortune and Fantasy at the start of fall, Hamaguchi returns just roughly a month later with what may arguably be the renowned filmmaker's greatest work to date.
Entitled Drive My Car, Hamaguchi directs this rumination on grief and love based on a short story from legendary novelist Haruki Murakami, from the author's Men Without Women. Drive My Car introduces viewers to Yusuke Kafuku (Hidtoshi Nishijima), a widower still very much in the throes of grief following the sudden death of his wife some two years previously. However, things seem to be turning around for the stage actor/director, as the story more or less launches following Yusuke receiving an offer to put on an adaptation of Uncle Vanya at a theater festival taking place in Hiroshima.
Opening on what amounts to a roughly 40 minute prelude, Drive My Car is a quietly told tale of love, loss, grief and the power of art. Before the credits roll (marking the conclusion of this prelude), the film sends viewers squarely into the life, and partnership, of Yusuke and his TV writer wife Oto. The couple seem head over heels for one another, set in their ways, together in seemingly every aspect. Their creative partnership is flourishing, and their sex life isn't half bad either, itself playing a rather big part of the other aforementioned partnership the two share. One of the most impactful things, and one of the most powerfully rendered by Hamaguchi, is Oto's recounting of a story she had come to her as she was coming for Yusuke, a type of story that she apparently tells often but can't remember upon waking up the next day. She makes tapes of the plays he works on for him to listen to as he drives around each day. This is a relationship drawn out in just 40 minutes, but one that, in all its quirks and specificity, feels like something each viewer can latch on to in an intensely tactile manner.
As for present day, Yusuke is set to begin production on his staging of Uncle Vanya, only to encounter Misaki Watari, a beautiful young woman who also happens to be his chauffeur for him while he is at the festival. We follow as stressors abound, specifically as the relationship between Yusuke and his star Koji Takatsuki unravels in ways that seem to span time and space. This sequence, if you will, plays as the film's second chapter, following Yusuke as he attempts to not just bring to life one of the great pieces of theater, but come to grips with the life his lived and the world he's constructed around him.
Revealing its narrative twists in a quiet, often lyrical manner, a past transgression involving Oto and Koji is ultimately uncovered. Yusuke has known the pair had an affair for some time now, and has gone and cast Koji in a role diametrically opposed to that of the actor's career prior to that point, attempting to go into combat with his own deep seeded regret and grief. Hamaguchi has an incredibly assured hand when it comes to tone and narrative balance, turning a three hour epic into a film that lulls you into feeling like it's half the length but twice as dense.
And then there are focal changes. As we enter the last pair of chapters in the film, Misaki's experience comes into pristine view. Evolving into something more closely resembling a road trip movie, Yusuke and Misaki begin confiding more and more in one another. There's something to be said for finding peace in routine, and as the pair run their same route each day together, they begin unfolding their experiences with trauma in a manner that feels quiet and gradual but of deep profundity and strange, alluring beauty.
That's the power of Hamaguchi's film and much of his work to this point. It's impossible to doubt the director's filmmaking acumen. Drive My Car is a gorgeously composed film, particularly in its use of tricks like superimpositions, but what makes this most recent film all the more powerful is its sensory nature. Perfectly in tune with the settings (particularly as it hits the frigid Japanese countryside), Hamaguchi's direction ebbs and flows with the changing settings perfectly, Hidetoshi Shinomiya's photography catching every minute detail. There are brief flights of fancy here, ranging from the aforementioned superimpositions to characters staring directly down the lens of the camera, but never do they once feel cloying or out of place. No, instead, they feel perfectly in keeping with the narrative, a narrative that itself bends in on itself and its portrait of grief through art and art as grieving.
That all said, this is an actors showcase if there ever was one. Usually a filmmaker with a keen eye for the internal lives of his female characters, its Hidetoshi Nishijima that steals the show here. The actor's turn as Yusuke is a beautiful, deeply felt one, a performance that's as unassumingly entrancing as it is soul-shatteringly raw. Built around the smallest of momentary changes, the film sets this character's emotional unraveling against the maudlin backdrop of histrionic theater rehearsals. Toko Miura is equally as fantastic as Misaki, a fellow soft spoken traveler through this thing called life, herself embedding deep within her character a grief-stricken melancholy that seems to unlock something in Yusuke. It's a touching, lived -in performance of remarkable texture and nuance.
Or maybe, just maybe, this film's simply about a car. Maybe the third lead character of Drive My Car is the semi-titular Saab that is something of a totem for Yusuke. Kept in as pristine a condition as a car can be, this vehicle is less a place to get to places physically than it is something much more cosmic. The setting of many of the film's most emotionally devastating moments, this car becomes a confessional of sorts, an private place isolated from literally everything around it. A truly safe space, it is used for everything from creation of art to near therapeutic breakthroughs. Maybe it's all about a car. Either way, a masterpiece this film is.