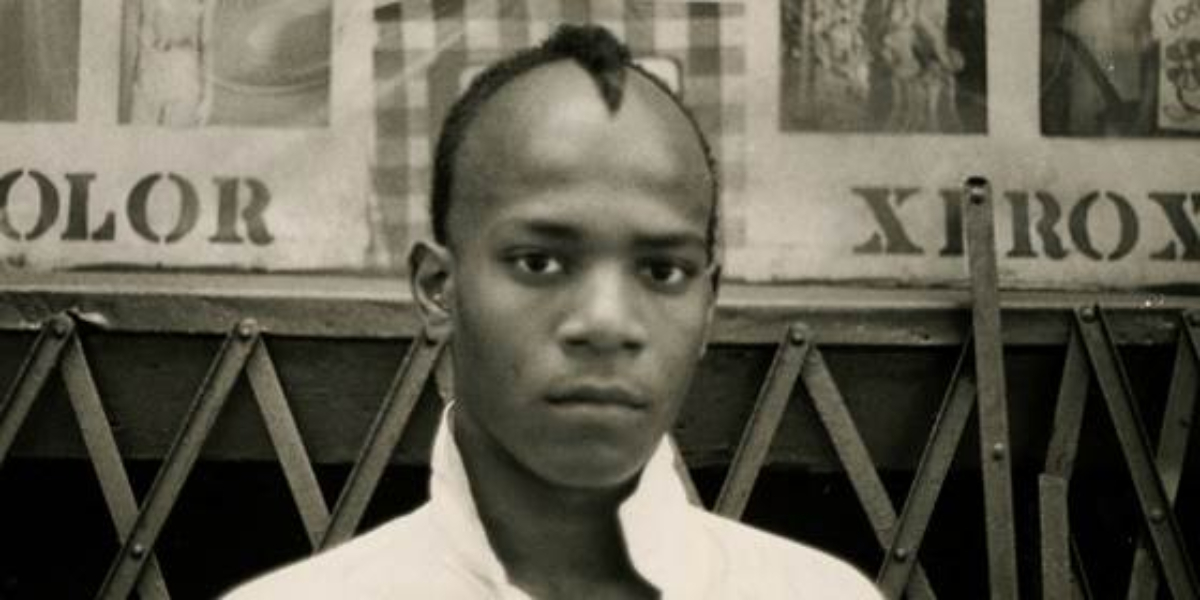 While a documentary from a filmmaker with close ties to the central figure may often lead to a hagiography, occasionally it leads to a film less glorifying and more contextualized. That's the case with director Sara Driver's Boom For Real: The Late Teenage Years Of Jean-Michel Basquiat.
Despite the wordy title, Boom For Real is a thrillingly concise look at a specific moment both in the life of Basquiat but also the specific version of New York City that he inhabited. The film spans Basquiat's career in the late 70's and into the early 80's, an early and profoundly raw moment in the iconic artist's career. Driver, herself an artist caught in the same No Wave scene that would give birth to Basquiat, taps a cavalcade of contemporaries and those who crossed paths with the artist to tell his story, and the story of the NYC that spawned him.
That, in many ways, is what truly sets this apart from the myriad of other Basquiat documentaries and biographies. Through copious amounts of archival materials and sourced interviews with names like Jim Jarmusch and Fab Five Freddy, Boom For Real becomes both a nuanced and contextualized portrait of the artist's earliest days as well as a first hand account of the world he encapsulated. This is a New York free of gentrification. This is a New York free of AIDS and Reaganomics. This is a New York that, today, seems not even alien, but genuinely like that of a science-fiction novel. The archival video footage, in all of its grain and grime, is deeply influential on the film's overall tone and atmosphere, giving Boom For Real a compelling immediacy while never losing sight of the overall historical importance of this movement and this specific artist. This footage is given context through these interviews, which also shine a light on this underrepresented moment in the career of a legendary artist.
The film is at its best when it's interests are more broad, but as a piece of biography, few films are quite as vibrant. The viewer becomes privy to much of Basquiat's early sketches and while quite crude in comparison to the artist's later work, there's an energy to each line in each drawing that becomes quite compelling. We also see his relationship to the art world around him, particularly the world of graffiti art, which was blossoming in this moment. Admittedly less vital and genuinely rapturous as the moments away from the film's central figure, Driver's film is still a wonderful piece of biographical documentation, of spared slightly by the film's generous runtime.
Clocking in at just under 80 minutes, Boom For Real may bill itself as a Basquiat biography. And while yes, it works well in that vein, what makes Driver's picture essential isn't the documentation of a specific artist, but the look into a major city that is supposed to be non-fiction but plays decidedly like that of science fiction. As a work of anthropology, few docs in 2018 have been better.