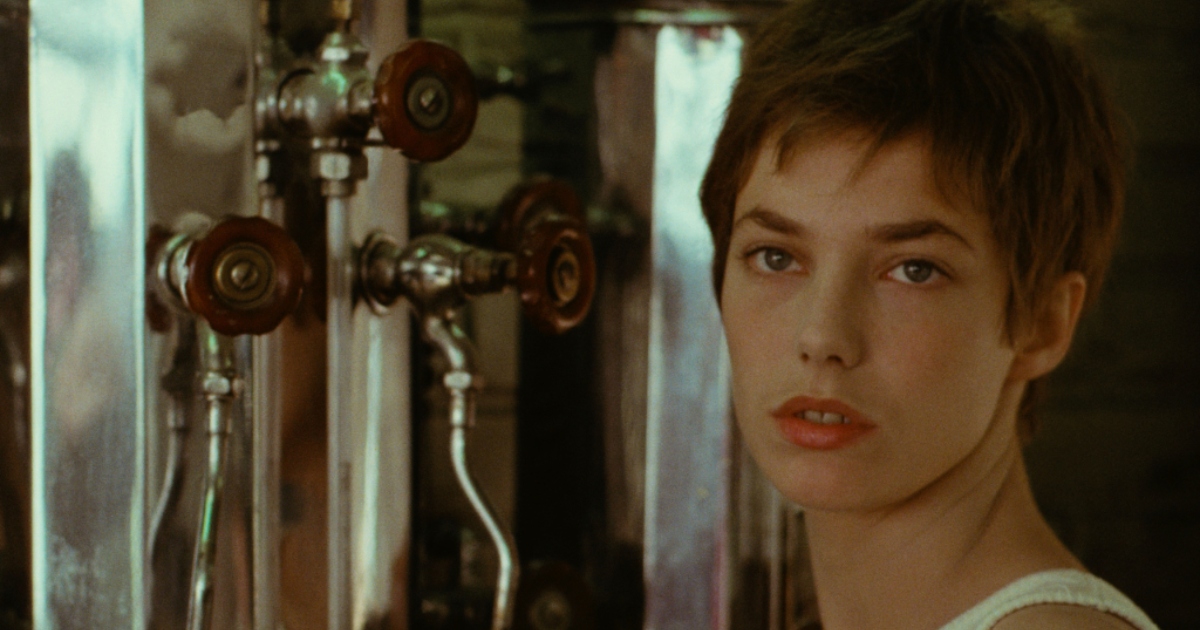 The name Serge Gainsbourg may not conjure up images of surrealist French romantic dramas, as the legendary French singer/songwriter is best known for his days as an iconic crooner-slash-enfant terrible.
However, after one sees a film like Je T'aime Moi Non Plus, Gainsbourg's first as writer-director, it becomes wildly clear that the artist was as singular and esoteric a filmmaker as he was a singer.
Starring Warhol Factory staple Joe Dallesandro, Je T'aime Moi Non Plus tells the story of a lonesome dump-truck driver named Krassky (Dallesandro) who, with his partner Padovan (Hughes Quester), drive a garbage truck without much of a care in the world. After a fateful meeting at a nearby truck stop, Krassky begins to foster feelings for a beautiful, tomboyish woman named Johnny played by the incomparable Jane Birkin. Jealousy begins festering between the couple with Johnny's entry, as Krassky's infatuation with her leads to a physical connection that allows the film to evolve from bizarre acid-road trip picture into something much more surreal and sexually transgressive. Exploring gender, identity and sexual attraction, Je T'aime Moi Non Plus is a romance film truly unlike anything made before or since.
Paired with photographer Willy Kurant, Gainsbourg's direction is almost absurd in its level of accomplishment. His first effort behind the camera Je T'aime finds Gainsbourg as a shockingly assured craftsman, taking inspiration that at once feels very much of the Warhol-influenced moment and yet also oddly modern both in its sincerity and its dead-serious take on gender and sexuality. The photography is rich and warm, with the film carrying with it a sensual atmosphere that is as beautiful as it is emotionally captivating. Gainsbourg takes each moment in this couple's collective life with utter seriousness and while that does play a bit stiff in some sequences, it primarily makes the film feel all the more raw and textured.
Gainsbourg is also seen here as the film's composer, and it's arguably even more of a tour de force. Each composition is lush and layered, the type of pitch perfect, erotically charged numbers that fit perfectly with this brazenly impressionistic erotic thriller. Set opposite this banger-filled soundtrack are two top notch lead performances from Dallesandro and Gainsbourg's then-partner Birkin. Birkin is as sexy and entrancing here as she has ever been, with her tomboyishness seeming superficially as nothing more than a plot contrivance but in actuality plays as utterly alluring in an almost primal manner. It's a quiet performance, but one driven by Birkin's second-to-none pair of eyes that are full of life and ceaselessly captivating. Her and Dallesandro have incredible chemistry, with his performance playing as an almost prototypical French erotic lead. Undeniably pretty and charismatic, Dallesandro plays as a perfect sexual counterpart for someone as astronomically sexy as Birkin.
Gainsbourg may not have the skill to nail a final act that's almost too violent for its own good, but thanks to a new restoration now in theaters via Kino Lorber, Je T'aime Moi Non Plus is an erotic thriller truly without compare. Driven by two incredible lead performances and a director in complete control of his art, Gainsbourg's debut is one not to be missed, even now 43 years later.