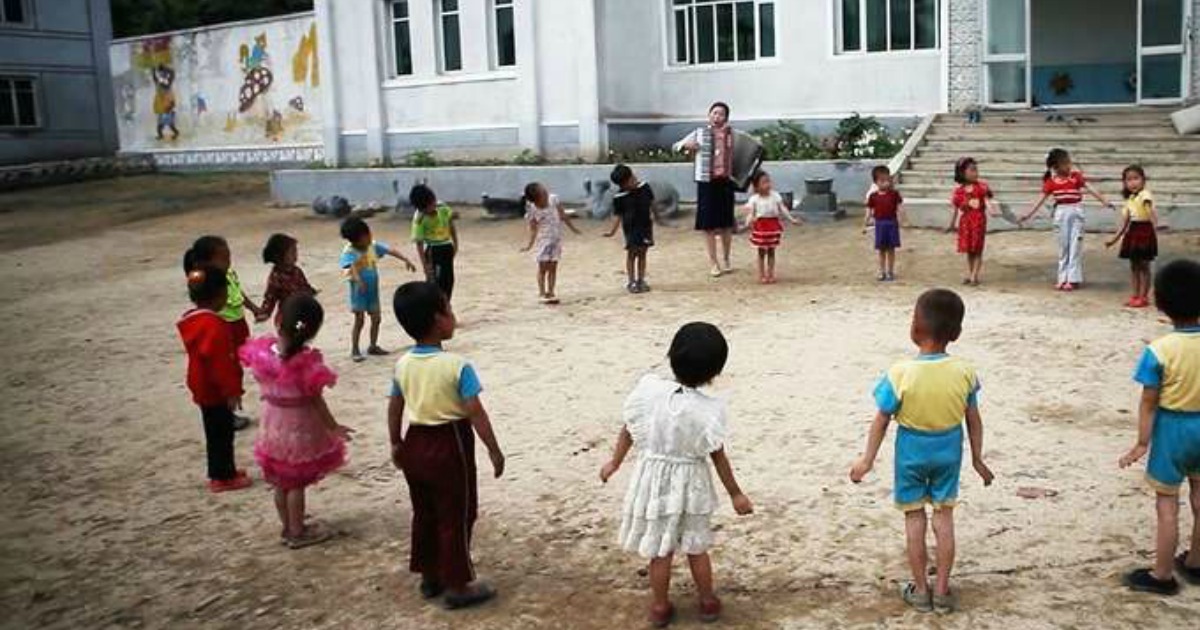 Film festivals are truly a wonderful thing. Be it the globe's biggest festivals like Cannes or the recently-concluded Sundance Film Festival, or the smallest of the small, festivals across the planet are bringing together film fans from all walks of life, to see pictures ranging from Oscar nominated dramas like Embrace of the Serpent to the experimental art installation The Sky Trembles. Just looking at this year's Portland International Film Festival lineup, films range from the final documentary from Albert Maysles, In Transit, to the Palme d'Or winning Deehpan. And then there are even smaller pictures, like the newest film from experimental filmmaker Soon-mi Yoo, Songs From The North.
The type of meditative documentary that makes its biggest mark on the festival circuit, where itself has been floating around since 2014, Yoo's film takes a look at modern Korean identity, a topic that she has attempted to dissect here in the guise of a proto-diary documentary. Herself a South Korean-born artist, she blends together archival pieces (primarily focusing on actual media and pop pieces such as films and television broadcasts from North Korea) and new material shot during three trips to North Korea, attempting dig deeper into the split between North and South Korea and the type of identity crisis that that split ultimately leads to with regards to Korean culture.
Superficially, the film is a bit jarring. While there are interview segments, much of the picture's context is given through inquisitive title cards, with Yoo going as far as to ask, in so many words, if reunification of the two Koreas could ever be possible, which brings about arguably the film's greatest section. The film's central theme is mined through the blending of the new pieces shot on her trips and its relationship to the archival material that we've seen, ranging from a propaganda film clip to a broadcast showing various men and women crying over the death of their leader, falling to their knees in something not so much heartbreaking as it is genuinely terrifying.
At its very best, the film feels like a genuine conversation, title cards acting as Yoo's questions, and either direct responses from interview sequences or new archival materials that help dig deeper into the psyche of North Korea.
While it's only a touch over 70 minutes, the film's pace is quiet and the themes here are dense and full of nuance, making it a rather taxing, if provocative, watch. A Kino Lorber picture, mainstream audiences may find an entry point into this type of art documentary hard to come by, but those willing to give him or herself over to the flow of this documentary will find a lot to chew on. Giving the viewer a glimpse into a part of the world that many don't ever have a chance to see, Songs Of The North is a poetic and textured meditation on a nation being torn apart from the inside. There are few films quite like Yoo's new experiment, and thankfully there are festivals and theaters willing to give this esoteric picture a chance to truly breathe.
Mon, Feb 15, 2016 at 6:15 PM (World Trade Center)
Fri, Feb 19, 2016 at 6:30 PM (World Trade Center)
---
---