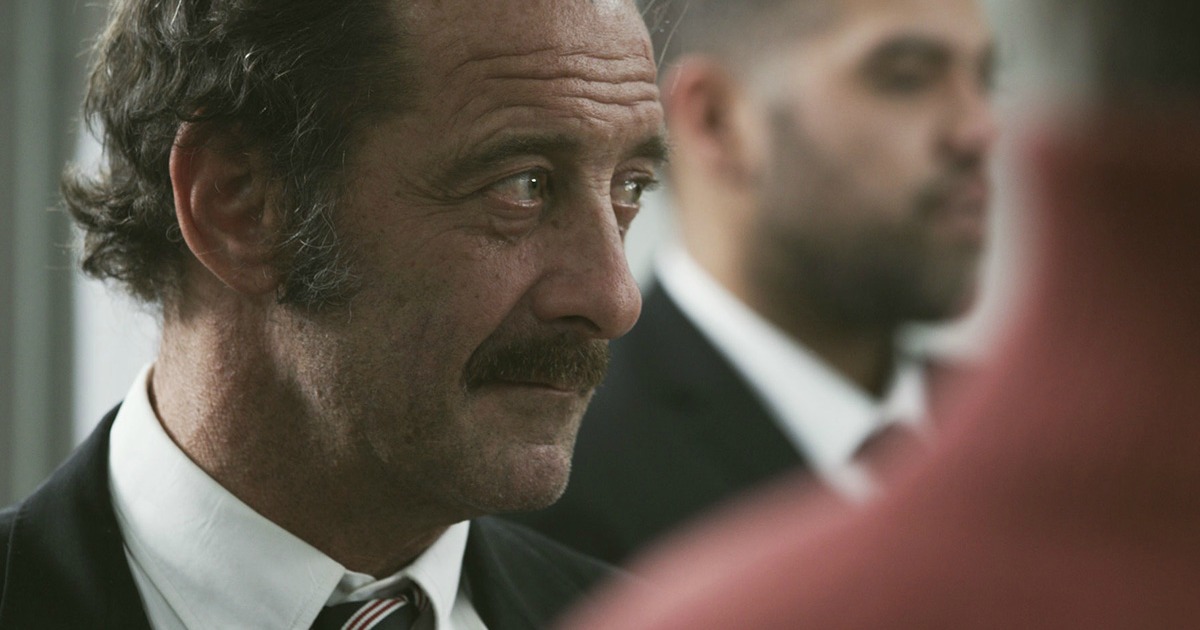 As this year's Cannes Film Festival unveils its lineup, one of last year's standout Cannes entries is not only finally arriving in theaters stateside, but is firmly cementing itself as one of 2016's greatest films. Weaving a relatively simple sounding narrative but one filled with a startling amount of emotional power and resonance, The Measure Of A Man comes to us from director Stephane Brize, and while she may not be a household name, this is a film that will hopefully be talked about a great deal going forward in 2016.
Starring Vincent Lindon, Measure Of A Man tells the story of Thierry, a former mechanic who has faced unemployment for well over a year. A deeply humanist and humane picture, Thierry's story seems to take an upswing when he snags a job as security at a local supermarket, but when he must make some of the toughest decisions of his life, the viewer becomes privy to one of the most moving portrayals of people fighting tooth and nail for any small part of the world they can ensnare.
---
---
Similar aesthetically to a film like that of the Dardennes Brothers (this film almost explicitly speaks to their great Two Days, One Night), Brize's picture is a beautifully quiet and introspective piece, drawing naturalism both from the frame and the cast of primarily unprofessional actors outside it's leading man. Eric Dumont's photography (his first feature work as a cinematographer) is truly stunning, embedding the film with a sense of truth and realism that pairs perfectly with Brize's ground level narrative. Her camera never seems to draw attention to itself, instead opting to let scenes play out and engross the viewer in both this world and the central themes.
And it's leading man is above reproach. Winning Cannes and Cezar awards for Best Actor last year, Vincent Lindon is an absolute revelation. Seemingly destined to be one of the greatest unheralded actors of his generation, he gives what is not only one of his best performances but one of the most mature and deeply moving leading performances in ages. With much of the camerawork focusing around his facial features as they express everything from the deepest love when spending time with his family to the deepest and most tactile anger when being told it's likely that he won't be hired for a job he's applied for, this is both an emotionally devastating slice of life drama and also a showcase for one of this era's great thespians. Supporting performances worthy of note include Karine de Mirbeck portraying Thierry's wife and Matthieu Schaller as their handicapped son, both of whom add real depth and humanity to two roles that could easily skew into the realm of caricature or window dressing. They are tender performances in a film that's equally as humane.
Stephane Brize marked her first stint In Competition at Cannes with this film last year, and what a better way to hit a world stage as bright as Cannes than with her best achievement. Finally hitting theaters, The Measure Of A Man is a breathtaking meditation on the current economic state not only of France, but of the overall global market. Universal in its storytelling, Brize's latest is one of the very best dramas so far this year.