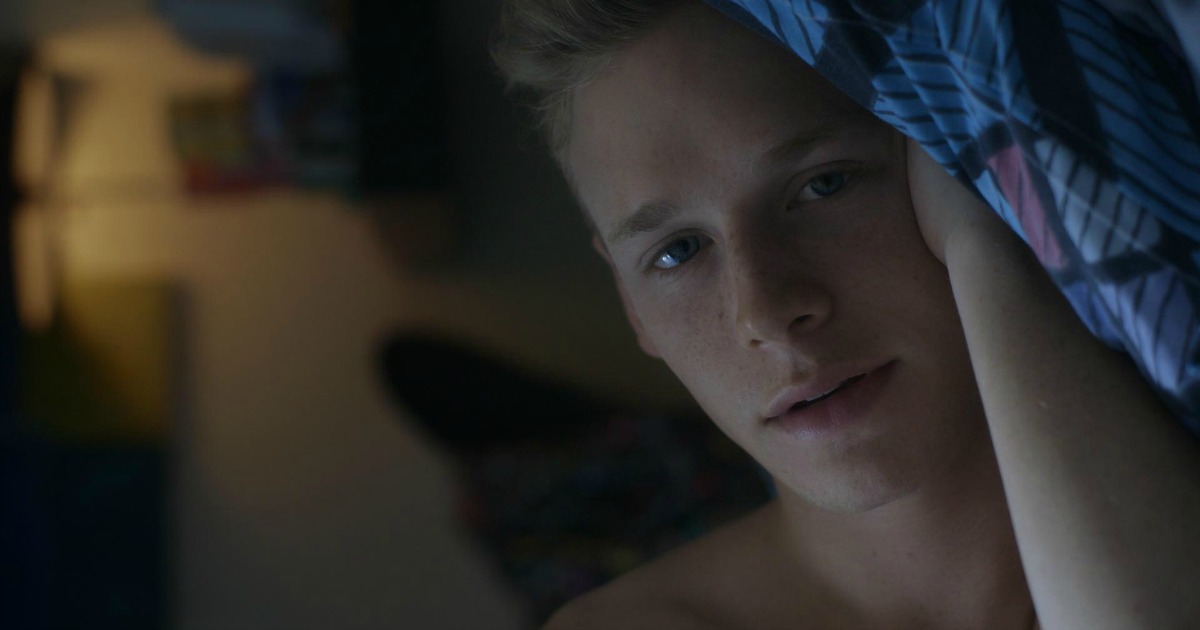 Making your way into theaters in the very start of a new year doesn't help boost anticipation. Over the last handful of years, the months of January and February have become the dumping ground for pictures from major studios, that those executives either have little to no faith in or simply don't know what else to do with. Focusing much of their attention on the awards fodder that begins to expand over the first few weeks of a new year (like The Revenant, opening in wide release this very weekend), studios relegate comedies or even horror to these weeks at the front end of the year, only to see them die a relatively quick death. And then there are the art house distributors, who have turned this part of the year into something far more important.
As more small, boutique distributors begin using this slow period to release their indie and foreign language acquisitions, there are numerous films of a decidedly smaller scale to keep an eye on, including one this weekend.
Entitled Henry Gamble's Birthday Party, director Stephen Cone introduces us to Henry, a young man turning 17, who has a lot on his plate. The son of a pastor, Henry is not only battling with his faith, but with his sexuality, as he begins questioning whether or not he is gay. We spend a day with him as he and his family host a birthday pool party for him, and throughout the day we are introduced not only to his numerous friends, but the various dynamics between them. From the opening sequence, of Henry and his best friend as they discuss not only the size of their penises but what one would do if his crush were to ask him to sleep with her, we become privy to both the film's aesthetic, as well as its mood and atmosphere, one that riffs on the teen comedies of today but has exponentially more heart and soul.
---
---
While across the board the performances are good, the real star here is Cone. Best known for his film The Wise Kids, Cone mines known territory here, himself a son of a preacher, and turns this film into a type of teen comedy we don't quite see often. Chock full of heart and most importantly nuance, the film centers not only around Henry and his battle with his sexuality, but Henry's mother's fight within her marriage, his sister's battle with trying to keep her faith in a growingly secular world (especially after starting college) and the dynamics between he and his friends. Lots of balls are thrown into the air, which itself doesn't always elevate the picture (there is one subplot that comes to a head in the final act that feels out of place and ultimately drags the third act into the mud a bit) but helps it stand out. We see as Henry is given a copy of Gregg Araki's Kaboom, so it's clear the type of world these characters inhabit, and while Cone doesn't take that anarchic, acid-soaked sci-fi picture as aesthetic inspiration, it is a distinct point of comparison, as sexuality is very much a topic of this slice-of-life comedy/drama. Aesthetically, the film is quite beautiful as well, with some truly superb photography and a director who, despite living in a genre where the camera is as static as they come, has no issue breathing life into his direction, giving us numerous sequences showcasing the relationships between not only the cast and their setting, but each character.
Performances here are uniformly good. The film is lead by Cole Doman, who is an absolute star. Not only does he have a very distinct look to him, but he has a charisma that's hard to come by, allowing him to command each frame just by shooting the camera a look or a passing glance. The character of Henry is forced to carry a lot of weight, jumping from one conversation to the next, but each relationship feels lived in and as though there is a history there. There is one relationship in particular, between he and a fellow young man named Logan, that is really quite interesting, a quiet one that leaves the viewer wanting to know more. Pat Healy plays Henry's father, and is quite good, as per usual, but this time in a different type of role. He's opposite Elizabeth Laidlaw as Kat, his wife, and their relationship feels just as lived in, and ultimately stays on the back burner until the final act, where all the moving pieces begin nearing their conclusion. This final act is itself the film's greatest flaw. Throughout the film we watch as Cone and his screenplay attempt to thrust together numerous characters, ideas and through lines, only to find a final act that is muddled and overstuffed. The last moment of the film is superb however, and reminds us that the main focus here, as lost as it may get among the surrounding bombast, is Henry and this single day in his life.