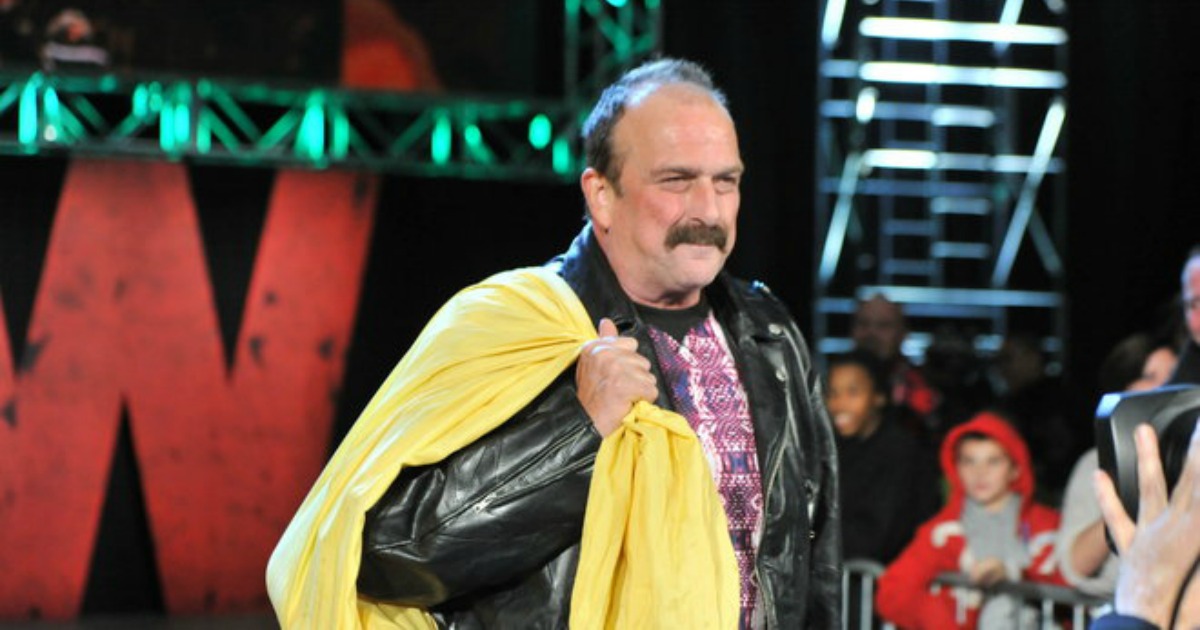 There are falls from grace, and then there's the story of Jake "The Snake" Roberts.
Inarguably one of the most influential and game changing professional wrestlers in the history of the sport/art form, Roberts used a game changing, crowd popping finishing maneuver and a distinctive style of promo and microphone presence to become arguably one of wrestling's greatest "heels" (bad guys, for the uninitiated) and one of its most singular characters. However, that was roughly three decades ago, and to say the years have been bad on our beloved "Snake" would be a historic understatement. For wrestling fans, or anyone who has had the honor of seeing the legendary documentary Beyond The Mat, this isn't news, but throughout the last 30 years, Roberts has battled day in and day out with inner demons from a haunted past of abuse and neglect, that ultimately manifested themselves in rampant drug use and alcoholism, all nearly costing him his life on numerous occasions.
However, with two failed marriages and the regret of not being there to watch his eight children grow up, Roberts has sought help in an unlikely place and through an unlikely outlet. After getting in touch with long time friend and fellow pro-wrestler "Diamond" Dallas Page following the growth of Page's yoga program, DDP Yoga, the two rekindled their friendship with the hopes of bringing new life to this once prolific wrestler.
And that's where this documentary comes in.
---
https://www.youtube.com/watch?v=EzE9UgLGjWs
---
With cameras in place almost from the very beginning of this journey, director Steve Yu takes us behind the resurrection of Jake "The Snake" Roberts, and all that comes with it. Be it the numerous relapses, the introduction of an equally troubled wrestler in the form of "The Bad Guy" Scott Hall (who portrayed Razor Ramon for those with a past love for the squared circle) or the film's final act which may very well be one of the most moving you'll see in theaters anytime soon, this is not only a breathtaking non-fiction feature, but it's also an unforgettable meditation on addiction, how to cope with it, and how one must go about aiding in the recovery of any loved one with an addiction.
That's what the film is at its very best. Narratively, the film is almost cartoonishly moving. A travelogue through the ebbs and flows of an addicts recovery, save for the few discussions about the importance of Roberts realizing the support he has of his fans, this is a documentary about a fallen man and a recovering addict. Not a mythic pro-wrestler or an iconic pop culture figure. Potent in its discussion of addiction and the trappings one may fall into when dealing with an addiction, Yu's film is breathlessly heart felt and one of the more humane portraits of this type of illness this writer has ever seen. However, it's also something a bit more. A touchstone look at how one must properly go about supporting an addict in their recovery, this is a piece of non-fiction cinema that absolutely cannot be missed.
---
---
Not the most groundbreaking piece of filmmaking the documentary world has ever seen, Yu's film isn't interested in cinematic flights of fancy or stylistic flourishes. Ostensibly a first hand account of one man's life being saved by those who love him both directly and indirectly, Resurrection is a film that will hopefully transcend the sports and sports entertainment documentary world. A human portrait of the highest regard, this is a film that cannot be missed.