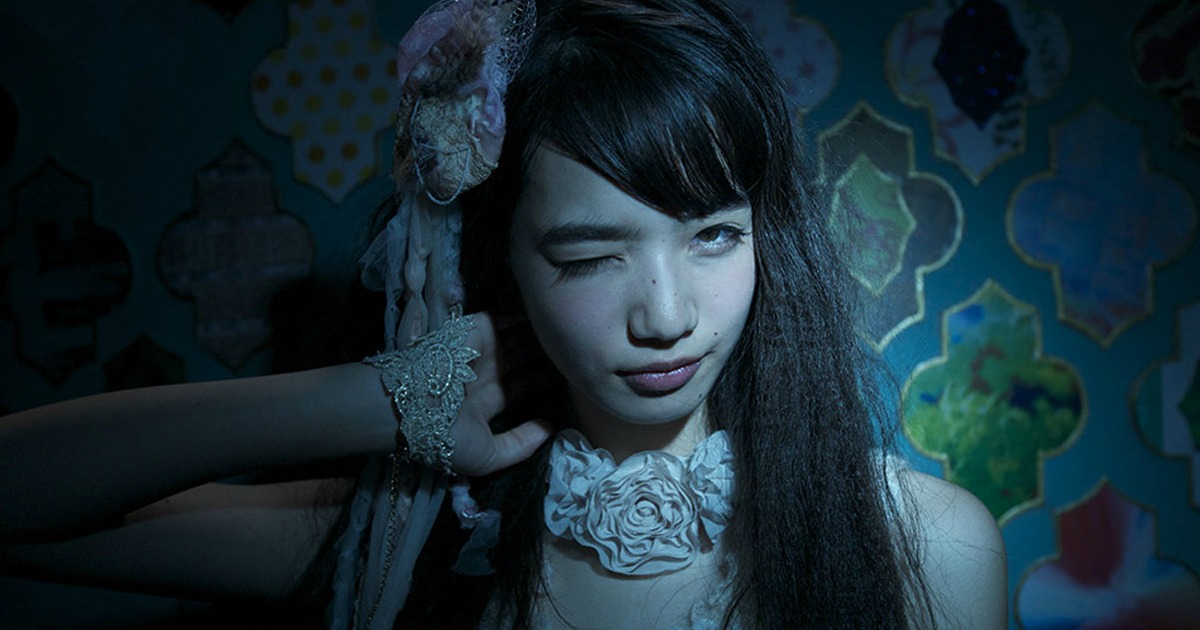 At the end of any given year, studio after studio, distributor after distributor, every player in the film world attempts to introduce their greatest films into the broader conversation of films that were truly remarkable from the year coming to an end. Then there are films like Tetsuya Nakashima's The World Of Kanako. A film that itself has been making the festival rounds since 2014 including an early festival run this year during series like Film Comment Selects, Kanako is just now making its way into theaters thanks to Drafthouse Films. Percussive in every sense of the word, this raucous and hyper-violent procedural is the perfect kind of year-end counterprogramming that cinephiles lost in a world of studio prestige pictures may very well be craving.
---
---
The film introduces us to former police officer Akikazu Fujishima, a man now nearly all out of luck and lost in a world of booze, drugs and other vices that have left him and his loved ones at great odds. However, everything changes as he is thrust into the crime world of Tokyo, searching for his daughter, the Kanako from which the title draws its name. A violent journey down the rabbit hole of crime, drugs, sex and violence of Tokyo's perverse underbelly, The World Of Kanako is a harsh picture, an arguably overlong but utterly engrossing look at the lengths one man will go to get back the one bright spot in an otherwise empty life.
The length here is the film's primary drawback. Clocking in at just about two hours, the film's pacing isn't so much an issue as is the film's actual structure. The final act itself feels stagnant compared to the break neck pace of the previous two acts, due not only to the exposition heavy finale, but the disjointed way the final few sequences play. These jarring editing choices aren't rare, as we jump back and forth through time, leaving our main kidnapping story to flash back our lead as a youth, with the hopes of adding depth to a character that for all intents and purposes has no reason to garner our support other than the fact that his daughter has been kidnapped. We see him rape his ex-wife, and this is just one blemish on the lead's character, with these time jumps doing little to really add any great depth or information as to what makes him tick.
Thankfully, Akikazu is given a distinct sense of vitality from a powerhouse lead performance. Koji Yakusho stars here as is without a shadow of a doubt the film's greatest aspect. His performance is far more nuanced than one would expect from this type of exploitation/genre fair, and the final act is completely saved and elevated thanks to his physicality and emotional depth. He carries much of the film's weight, and while it's a stock character he's taking on, he gives it a manic and brutish energy that turns it into a real shining star for an otherwise standard procedural drama.
Also, aesthetically, the film almost comes off as gleefully anarchic. Nakashima has an assured hand here not only with tone, but with genre, jumping from procedural cop drama to surreal exploitation film without really missing a beat. The narrative itself is twisty without ever feeling too confounding, and the action choreography here is top notch. Cinematography here is a strong suit for the film, as each shot seems to pop right off the screen for either its solid use of the wider frame or its almost baroque use of blood and violence. It is a truly superb example of just how great a filmmaker Nakashima is, and while the runtime and pacing issues may leave some viewers cold, this is just the type of genre fair cinemas are craving in this award-focused glut of films.
---