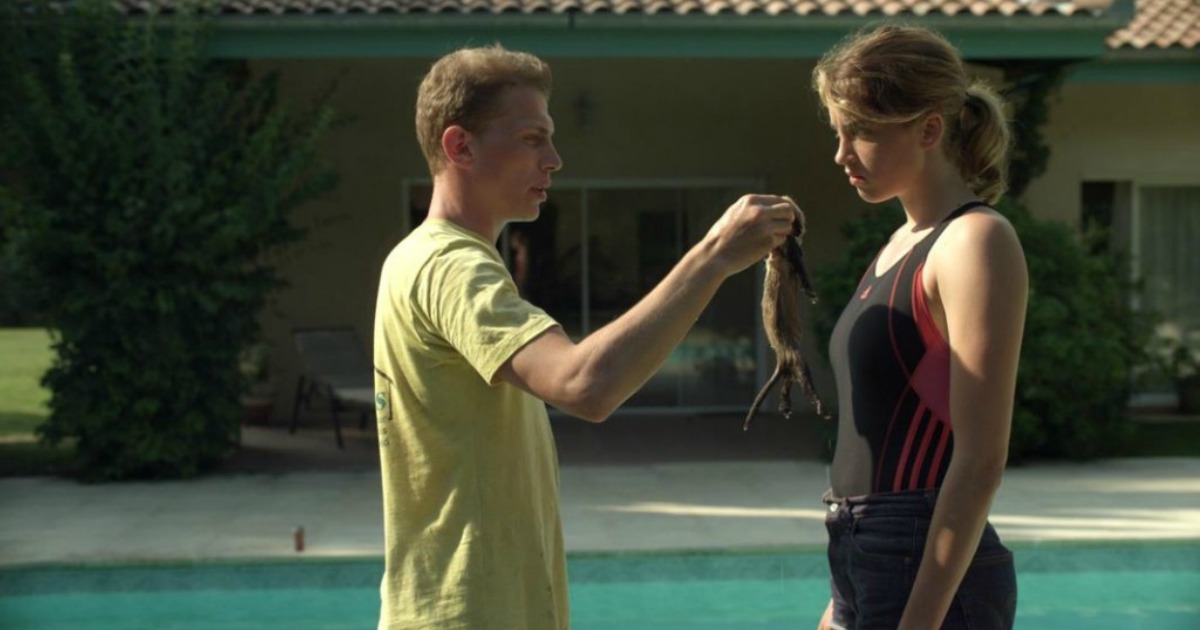 There are few things more enjoyable than an eye-roll-causing play on words, unless that also happens to come in the form of a title for an above average motion picture. Such is the case with the silly sounding, but oddly spot on, title for the debut film from director Thomas Cailley, Love At First Fight.
As one could gather from that very title, Cailley takes to the world of romantic neo-comedies with his debut feature, which introduces us to a young man by the name of Arnaud. With his life at home not fulfilling his dreams, he meets Madeleine, who intrigues him to know end with both her beauty, and her doomed outlook on human existence. Having the end of the world in her perceived future, Madeleine enlists for the army, and heads for boot camp. However, she's not alone, as Arnaud, enraptured by the young woman, signs up as well. As they face the ups and downs of camp, the two slowly fall in love, in what is both a comically dry and emotionally weighty tale of young love.
The two lead performances here are of the highest order. After being selected for the Director's Fortnight at last year's Cannes Film Festival, the picture would go on to win a handful of Cesars (the French Oscars), including awards for both leads. Adele Haenel is the biggest star here, whose turn as Madeleine is triumphant. The key to the film's dry wit, the performance is quiet and arguably one note, but when that note changes near the end of the film, it becomes a richly layered bit of comedic acting. There is a great deal of depth in this performance, and Cailley's work to engross us in her story at a quiet pace is a great bit of storytelling. Kevin Azais would also win Best Male Newcomer for his turn as Arnaud, and it's just as gifted a turn. A bit more life lies behind his eyes, but it's equally as witty a performance. The two together really elevate the film to "must-watch" status, as their chemistry is admittedly stayed, but powerful and, particularly in the final act, breathlessly emotional.
---
---
Cailley also proves to have an assured hand behind the camera. Best known as a writer of the occasional short film as well as this year's French TV mini-series Trepalium, Cailley crafts an utterly gorgeous and emotionally resonant look at youthful love. With the wonderfully framed tracking shot opposite equally composed static dialogue sequences, Cailley's film is, like its narrative, a quiet piece of dry romantic comedy that is elevated by some stunning sequences (like a moment in the final act where our leads take a dip in a local lake) and an overall strong sense of tone. The photography here is warm and enveloping, with rich oranges painting the frame.
While this may not make a massive splash on the arthouse scene, when it arrives on VOD it will hopefully find a strong home. Fans of modern French cinema should flock to see this, as it fits right in with the dry comedies that have been coming out of that fruitful market, and with some genuinely touching performances, this will hopefully become a crossover success of sorts when it gets into a wider release from Strand Releasing.