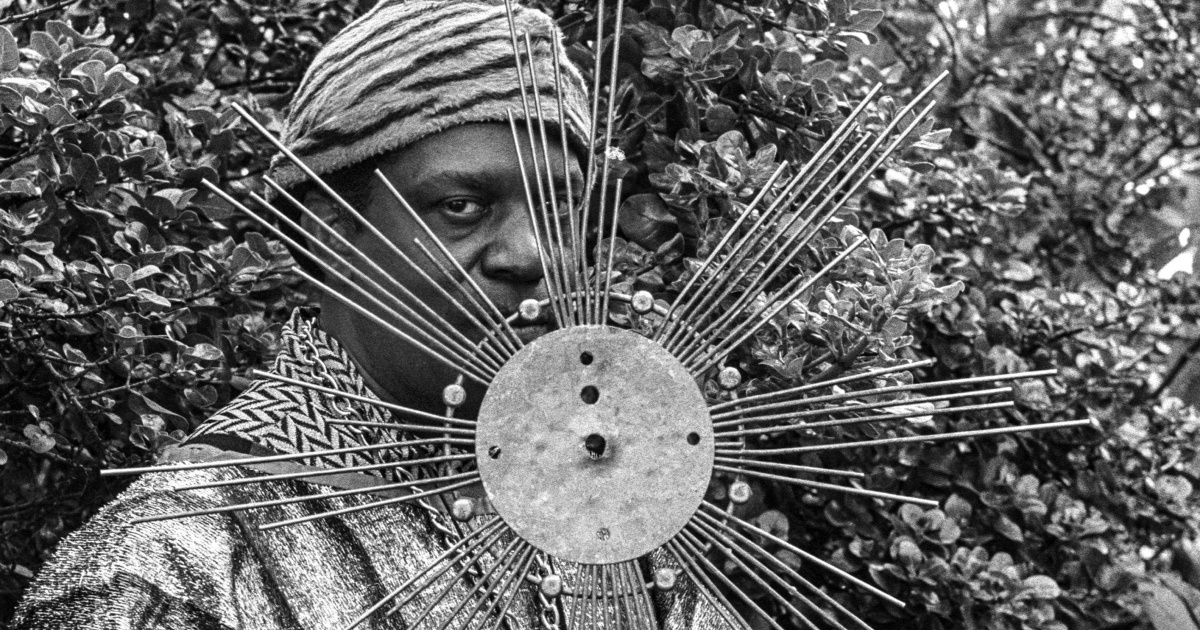 Jazz is, above all else, controversial. Almost the definitive "your mileage may vary" musical genre, jazz music has, for generations now, been seen of as either the music of the hip intelligentsia or some bullshit that plays during elevator rides. And sure, it does have the capacity to house performers as varied as Miles Davis and Kenny G, but there is an air of stuffiness that comes along with any conversation about the genre.
That is, when you ignore Free Jazz entirely.
One recent documentary that attempts to bring Free Jazz back to the center of the historical conversation around jazz music is Fire Music, a new film from director Tom Surgal. A kinetic, often thrilling re-contextualizing of the Free Jazz movement, Fire Music breathes new life into the most experimental section jazz, a sub-genre that's often dismissed as little more than disorganized bleating, even being left ostensibly out of Ken Burns' iconic and exhaustive Jazz documentary.
Improvised, experimental jazz music, "Free Jazz" draws its name from a term coined by Ornette Coleman, a musical legend who plays as more or less one of this documentary's few real "leads." His beloved 1961 album Free Jazz: A Collective Inspiration is contextualized here as the moment where the dam broke, often sighted as the first real album-length improvisational record ever recorded. To the film's credit, however, this isn't some stuffy biography of a Free Jazz purveyor. Instead Coleman's work is contextualized opposite other performers like Cecil Taylor and John Coltrane, with thrilling archival footage playing as the real star of the film.
Surgal proves to be a superb storyteller here, carrying throughout the film's much too brief 88 minute runtime a propulsive energy that, while not perfectly mimicking the energy of the movement he hopes to discuss in the film, at least brings to life the spirit at its very core. The archival footage of people like Sun Ra is in and of itself utterly essential viewing, let alone its contextualizing opposite discussions ranging from its influence on modern music to the political environment it was born out of in the 1960s. It's in this archival material that the film really comes to life, less focusing on the music itself and more the lively, ever changing interplay between each performer. A truly "organic" style of music, Free Jazz, at least as seen in this film, is something born out of purely human instinct and vitality, with Surgal's film using this concept as a launching pad for a larger story about a group of musicians breaking ground despite gatekeepers saying that their music is "ridiculous."
At just 88 minutes, the film does feel almost too propulsive, jumping from one concept to another with as much speed as the performers do from note to note. In a world where Free Jazz barely gets a mentioned in a mammoth documentary series like the aforementioned Ken Burns piece, however, this is more than enough to wet one's whistle, with both fans and those less familiar with the music sure to hop on Spotify and forever change their algorithm. Hell, the Sun Ra footage alone cements this film as one of the year's most exciting, and something that's sure to find a rabid fan base once it arrives on streaming later this year.