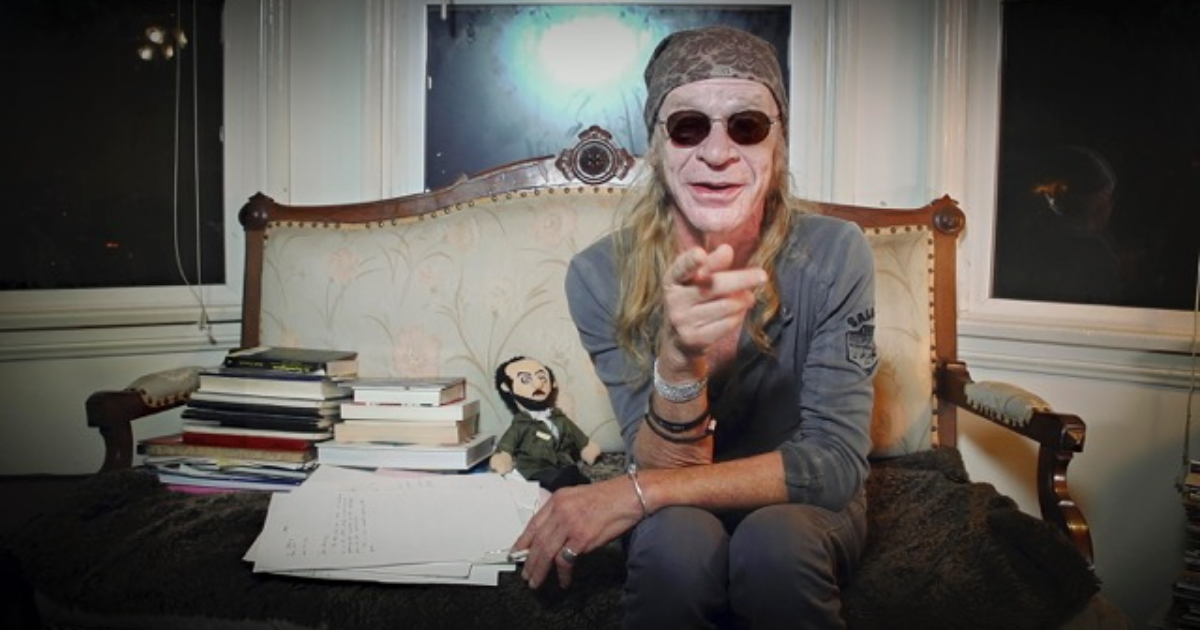 When looking over the career of a titanic figure the likes of say a Stanley Kubrick, one could hazard a guess that their major collaborators would, themselves, be the subject of much scrutiny and historical reverence. However, that's not entirely the case, as seen by the wealth of deeply insightful moments found in the new documentary Filmworker.
After co-starring in Kubrick's iconic (and maybe greatest) film, Barry Lyndon, actor Leon Vitali would go from in front of the camera as "Lord Bullingdon," hopping behind it to work in the role that would go on to ultimately define his career. Not short on job offers, Vitali would jettison his aspirations as a performer to work alongside Kubrick as his assistant and metaphorical right hand man, doing everything from casting directing to today, where he is spearheading a new 4k restoration of Kubrick's sci-fi classic, 2001: A Space Odyssey. And he's finally getting his day in the spotlight.
While much of Tony Zierra's new documentary, Filmworker, focuses on what it was like working with a director as volatile, and genuinely brilliant, as Kubrick, Vitali's story is one of multitudes. Starting off as an actor who would see his career hit a precipice after earning relative raves following Lyndon, Vitali's life took a decidedly more self-less turn, finding him thrust squarely in the middle of the storm that was Stanley Kubrick. Himself quite a character, Leon is a deeply charismatic figure, one with a profound passion for the experience of creating art and an endless compulsion for artistic knowledge. Vitali is a superlative guide through this point in Kubrick's career, and while that's the main thrust of the film, his specific story is one that's both deeply intimate and yet offers up a wealth of anecdotes from various characters who would cross paths with the late filmmaker.
Structurally, the film isn't groundbreaking, but thankfully there's a cavalcade of archival pieces that help bring depth to this narrative. Be it the captivating photographs that are found throughout the film, or the notes and memos that come straight from Vitali's own archive of Kubrick materials, these are often just as emotionally entrancing as any of the small insights we hear straight from the horse's mouth. Multiple horses, actually. As the film progresses, we also hear brief stories from various men and women who interacted with both Kubrick and Vitali, and their stories of Kubrick's abrasiveness and Vitali's selflessness offer real context and humanity to what would otherwise be a simple filmed biography.
So yes, there are a lot of talking heads which can make for a rather tepid viewing experience, yet these stories being told range from chuckle-inducing anecdote to genuinely moving (specifically thinking of an actor who went from looking for the Drill Sergeant role in Full Metal Jacket to that of a machine gunner) all the while breathing life into a film whose logline sounds like a frustratingly thin Kubrick hagiography. Instead, Filmworker is a fascinating dissection of a giant's creative process as seen through the eyes of a man captivated by it, making it his own life's work to keep that vision alive.