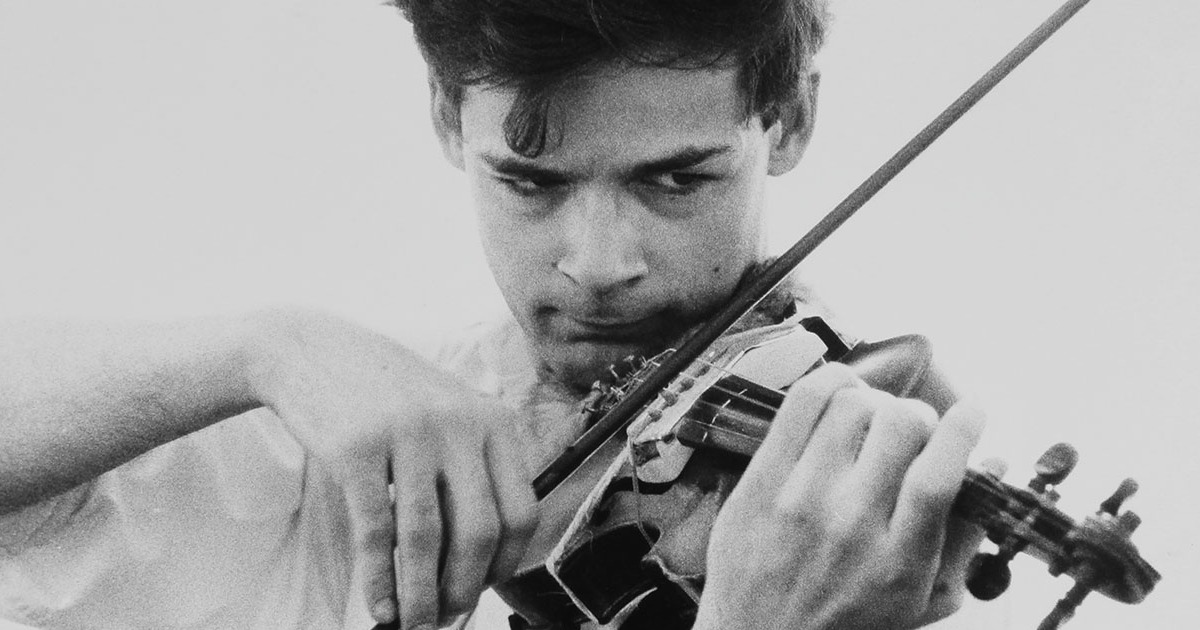 I can see the comments now. Who the hell is Tony Conrad, and why the hell is there a documentary about him?
In many ways, that's kind of the point with regards to the existence of the debut film from editor-turned-director Tyler Hubby. Hubby, best known for editing award-winning documentaries like The Devil And Daniel Johnston, jumps behind the camera for a briskly paced and yet lovingly dense look at an artist who has gone far too long unsung among the masses.
Entitled Tony Conrad: Completely In The Present, Hubby's film takes a look at the life and work of Conrad, who may not be familiar but has surely inspired or been directly involved with some of your favorite musical and avant garde art collectives. An artist in various mediums, Conrad has worked in realms ranging from experimental film to public access television over his expansive 50-plus year career, culminating in a recent resurgence as a composer and live performer. Inspiring groups ranging from The Velvet Underground to Mike Kelley, Conrad began as a mathematics graduate from New Hampshire who took to the New York art scene of the 1960s quickly. Particularly known for his musical experimentation, he would go on to be a pioneer in the atonal music world while expanding his reach into everything from experimental film with collaborations with artists like Hollis Frampton as well as text-based art pieces. Simply speaking, he was a jack of many avant garde trades.
A genuine overview of the late artist's life and career, Completely In The Present is a rather spot on love letter to the man and his work. While not being experimental, Hubby's picture carries with it Conrad's distinct energy and vitality. From the percussive opening title sequence, the film is a structurally classical biographical documentary that does relie a touch too much on talking head interviews, but one that's kinetic and captivating. Conrad was clearly a charismatic soul, one who gave everything to his art, and that liveliness comes across clear here. Specifically speaking on the moments given to his work in the New York art scene in the '60s and '70s, the film does a great job not only describing the type of art Conrad was making but also contextualizing it within a modern art landscape. It's this context that genuinely elevates the film from simple non-fiction curio to something that art aficionados should strive to see. And it's fitting that it's New York debut is beginning this weekend at Anthology Film Archives, one of the Big Apple's great art film houses.
That being said, the film is oddly derivative in its structure. Split between talking head interviews and archival footage, the real star here is the editing, which gives the film a strong and forward moving pace. It's a briskly paced film, one that may not seem like much visually, but is a superlative meditation on an unsung avant garde artist whose impact is still being felt among some of the most interesting artists working today.