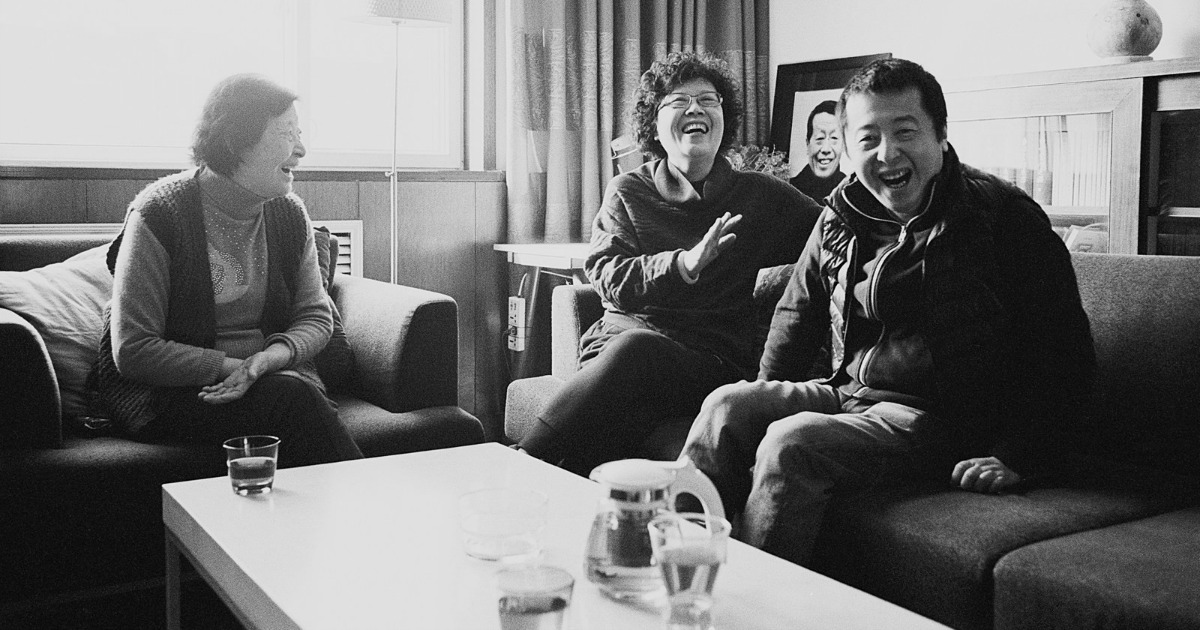 Over the last handful of years, really ever since the debut of 2013's A Touch Of Sin, director Jia Zhangke has become something of a household name within film circles that don't lean towards the more esoteric of world cinema releases. A realist filmmaker of sorts, this 47 year old auteur has become a leading figure in the Sixth Generation movement in Chinese cinema, taking a clear eyed look at modern day Chinese culture and politics, often embedding rich themes within genre cinema tropes. With an interest in time and space, Zhangke is one of world cinema's most interesting voices, and thankfully, with a new film in theaters this year in the form of the superb Mountains May Depart, it doesn't look like he's slowing down. And now he's even the subject of a superb new documentary from a filmmaker worth his own weight in celluloid.
---
---
Entitled Jia Zhangke: A Guy From Fenyang, Walter Salles' latest documentary (four words that should make any cinephile at least a little intrigued) invites us into the world of the titular auteur, as he walks the streets of his native Fenyang. The viewer watches as Zhangke visits his childhood home, reconnect with old friends and relatives, even visiting locations where he had shot previous films, such as the truly breathtaking Platform. Very rarely breaking into the time worn tradition of talking head meditation on an oeuvre that few cinephiles have familiarity to, Salles has far more respect for his work, splicing segments of Zhangke's films seemingly in chronological order with discussions about broader intellectual, social and political topics and personal stories from the director's life that evokes relationships to the director's output. Aesthetically, the film is kind of a wonder. While it may not look like much, the editing here is absolutely top notch, with the interview segments bringing to life deep seeded truths about Zhangke's filmography. Shaped oddly if you will, Salles' picture hangs together by some really intimate photography (the viewer is privy to even the most mundane of moments) and a director who is candid and unafraid to discuss broader influences upon his work. Be it a discussion of the Beijing World Park and its relation to modern society to the formation of one of his most notable scenes, an opening segment of a film called Platform that uses primarily non-professional actors, there is truly nothing that is spared here.
---
---
While the film's final act seems to rely a bit too heavily on talking head interviews, there is one thread that proves to be the film's most interesting. Zhangke acolytes will know as soon as she pops up on screen during a discussion of casting within his films, but a real highlight here is the inclusion of his muse (and wife, despite the film never mentioning that fact) Zhao Tao. She's as magnetic here as she is in any of his pictures, and as arguably Zhangke's greatest collaborator, it's a joy watching her discuss how she was discovered and what their working relationship is like. A real microcosm of what makes this film so enjoyable, this turn in the film's amorphis narrative is at once deeply personal and also delightfully insightful with regards to the work of one of world cinema's greatest voices. Salles' visual diary invites the viewer into the world and work of Zhangke, and in turn opens up an entire canon of films that will hopefully be sought after for anyone who happens to view this superb documentary.