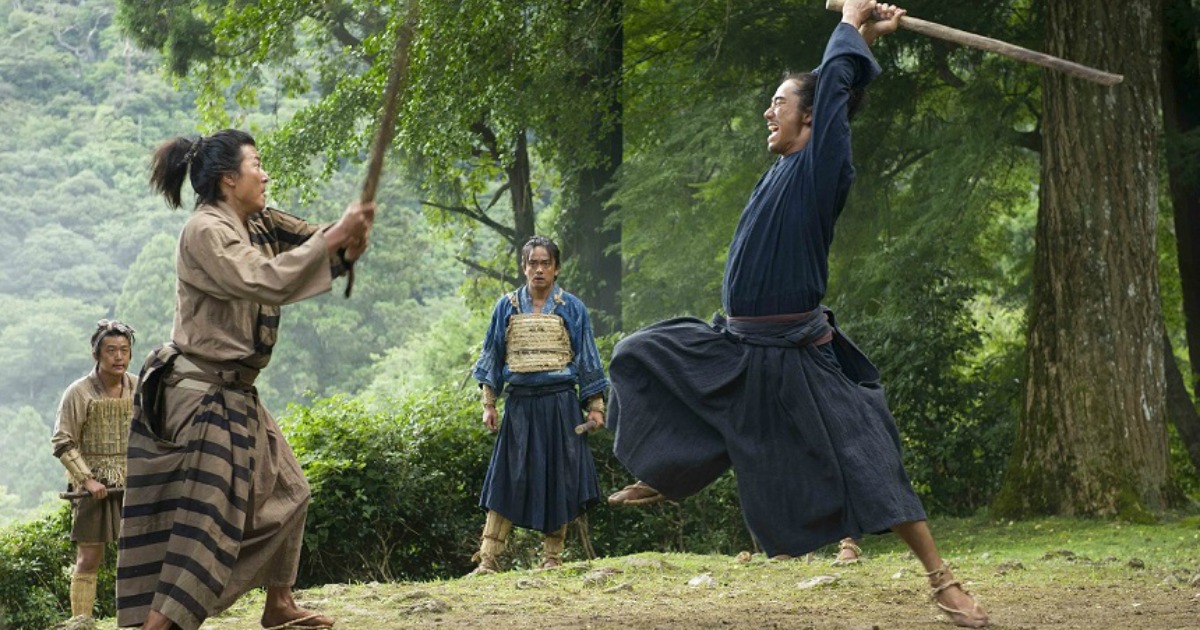 While action blockbusters come a dime a dozen this time of year (just see this week's big release of the, admittedly great, Wonder Woman), foreign language action pictures are far less common. Even more rare? A return to one of the genres that helped cement Japanese cinema as the juggernaut it truly is.
Hitting theaters this week is the new film from director Yoshinari Nishikori, a samurai epic entitled Tatara Samurai. The latest release from boutique LA-based distributor Eleven Arts, Tatara Samurai introduces us to Gosuke, a blacksmith-in-training who is caught in the middle of an oncoming war when he begins to train for battle. Caught not only in the middle of a war but of evolving warfare, Gosuke must fight as part of the Oda Army to keep his titular hometown safe while also watching as the war around him sees the introduction of firearms into the fray.
Lavishly designed and a true return to the type of epic storytelling that made this genre iconic, Tatara is a simply told action picture with superb set pieces and an energy that make this one of the summers real discoveries.
Written and directed by Nishikori, who himself is something of a superstar filmmaker in Japan (with his films Konshin and Railways becoming box office hits), Tatara is an entrancing piece of craftsmanship. The bones of the picture see Nishikori at his most workmanlike, with a handle on narrative movement that hints at American, classic Hollywood influences. However, the film truly shines in the action set pieces, which are muscular and kinetic. As much a story of battling armies as it is evolution in the means of battle, Nishikori's picture takes on the introduction of firearms to this era's landscape seriously and with nuance.
It also helps that the picture's lead, played by Sho Aoyagi, is something of a rarity in action cinema. Instead of ultimately evolving into a master in the art of war, we watch as the weight of the new change in the means of battle weighs heavy on his shoulders. At its heart a film about humanity, Tatara thrives when Aoyagi is front and center, as his performance is textured and entrancing. Sadly, he's about the only character with any real weight as, despite the two hour run time, supporting characters (particularly female characters) are left on the periphery. This leads to a film that has layers thematically for viewers to sift through, yet feels a bit cold. When the action is light, the film can slowly begin to wear out its welcome.
It is, however, a delightful change of pace for this summer movie season. While not as loud or aggressive as much of the cinema you'll be seeing in megaplexes this season, Tatara Samurai has action that is just as well crafted, and a script that offers much to the viewer. It's not everyday that the film world gets a superbly crafted, nuanced period action picture, let alone one with this captivating a lead performance.