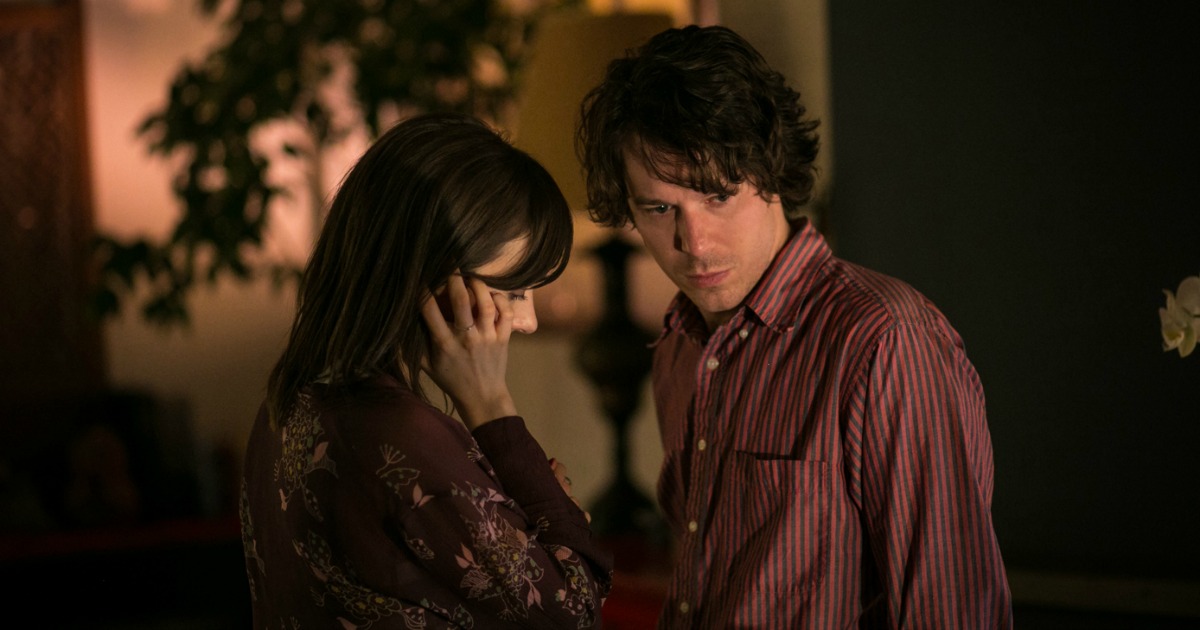 In this age of Tinder, Grindr, OK Cupid and everything in between (lest we forget the dating staple that is Farmers Only) human interaction, let alone actual "dating," has forever changed. Done are the days of wine and dine courtships or, you know, actual face to face human interaction, and in its place are various social networks that allow a given user to pick and choose which person's online personality seems to be the most appealing. Amounting to little more than a "hot or not" series of finger swipes, human interaction has and very much still is changing.
And cinema isn't standing by without finding various voices using this change to weave deeply intriguing narratives. Be it the romantic comedy yarn Two Night Stand or this, that film's polar opposite, icy cold drama The Heart Machine, the formation of relationships in today's world is a theme that is easily one of the most talked about in all of cinema.
---
---
From writer/director Zachary Wigon comes this film, which tells the story of Cody, a young man in New York who has recently come under the spell of the alluring Virginia. The pair fall absolutely head over heels for one another, despite Virginia currently living Berlin. However, as Cody (John Gallagher Jr.) becomes more and more obsessed with the idea that she may very well be hiding out in the vast expanse that is the very New York he currently resides in, the film turns from what could amount to a very touching look at love over the interwebs, into something far darker and far more rewarding.
Co-starring indie staple Kate Lyn Sheil, the film is a real gem of a picture. Wigon is the film's greatest takeaway, a former film critic turned director, who is without a doubt showing some very deep influences here. Rooted heavy in realms ranging from modern American indie cinema (its dialogue is very much a naturalistic piece of writing fitting of today's indie scene) to French cinema (there are numerous shots here that seem directly ripped out of the cinema of directors like Rohmer), Wigon's film is crisply shot and evocatively directed. The photography here is breathtaking, and the use of lighting here is also something that will occasionally leave a viewer gasping for air. The final act is also particularly powerful, not only in its unraveling of the core narrative, but the tense way that Wigon shoots and frames these last moments really gives the film an otherworldly quality. Ending with a real gut punch as well, The Heart Machine is an experiment in realism, and is a deeply rewarding meditation on modern relationships and the idea of intimacy in the age of the screen.
At its very core a drama with thriller beats (the idea of trust is at the root of the film), both Gallagher Jr. and Sheil absolutely shine here. Sheil is one of today's most intriguing indie actresses, and she gives another resounding performance here. There's a quiet energy, a silent magnetism, behind her eyes that makes it absolutely clear how a man would fall in love with her despite such assumed distance. There are a handful of truly heartbreaking moments in the final act that rest squarely on her shoulders, and she's more than strong enough to carry these powerful moments. Gallagher Jr. is equally as good here, and he has a natural charisma and charm to him that make the relationship between his Cody and Virginia feel real and natural. Their moments together are the film's strongest, and his unraveling, his descent into self-admitted madness is really quite haunting and unforgettable. Both performances are some of the year's strongest and will hopefully get some shine later in the year.
Thematically, The Heart Machine is one of the more rewarding meditations on love through screens that we've seen in some time. Dramatically, even more so. With beautiful and bewilderingly assured direction from writer/director Wigon and a pair of top notch lead performances, this is a film that will hopefully find an audience as it makes its way through theaters in limited release. A haunting and unflinching drama, Wigon's picture is as potent a feature debut as we've seen in quite some time.
---