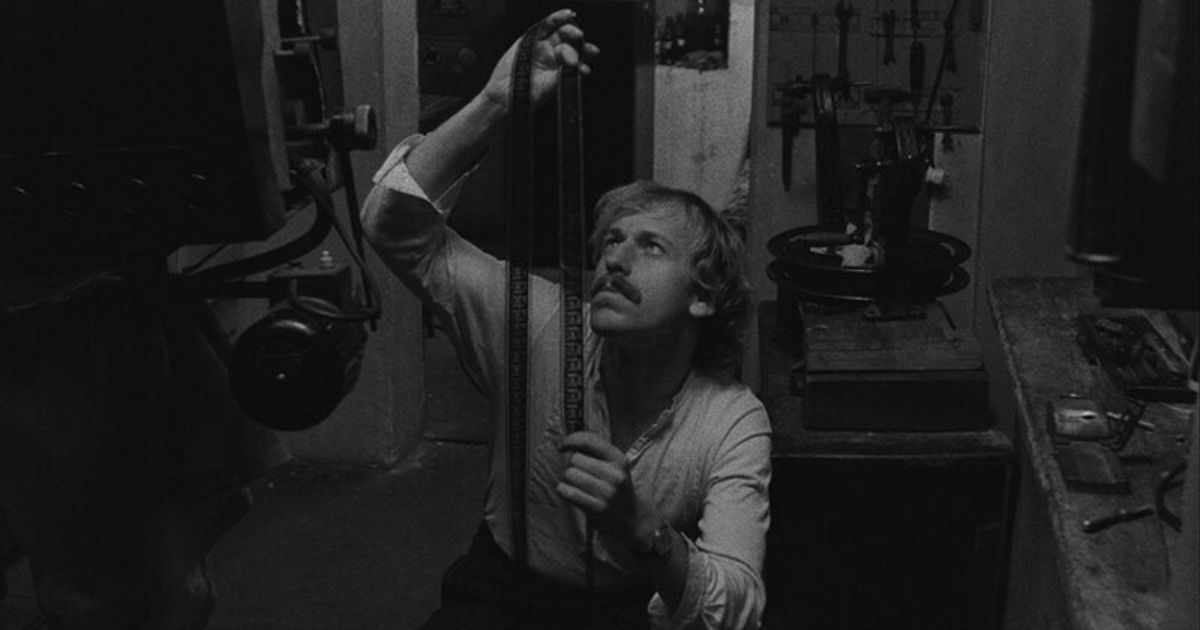 Very few movements in film history have been as rewarding, and yet as undervalued among film fans, as that of the New German Cinema. With names like Rainer Werner Fassbinder now beginning to be muttered in broad collections of film fans, the world of German filmmaking that came to light in the late 1960s has birthed some of the greatest auteurs of its generation, even a handful that are still turning out some of their best work. Most notably filmmakers like Werner Herzog have transitioned from this movement into worlds that they themselves have broken the ground on.
Same could be said for one Wim Wenders.
Best known for masterpieces like Wings Of Desire and Paris, Texas, the filmmaker is to this day pushing the boundaries of what cinema can do. With 3D films like Pina and his startlingly poignant Salt Of The Earth, Wenders has had a more than productive career spanning 5 decades, starting with his first film Summer In The City, from 1970. However, despite being chock full of masterpieces, his filmography is one that many people aren't that well versed in. Well, thanks to Janus Films, that is going to change.
---
---
Starting August 28, Janus Films is touring a new retrospective looking at the career of the director, particularly his journeys across the globe. Entitled Wim Wenders: Portraits Along The Road, the retrospective will be running throughout the country, first in NY, and will feature 12 films, 11 of which will be all new restorations. From his early works like Alice In The Cities to definitive touchstones like Wings of Desire, these are some of the truly great works from one of today's most important auteurs.
That being said, where does one start when diving into this filmography? Or what about those who are looking for something a little more hidden. Well, here are the five films that you need to make a priority from this retrospective:
---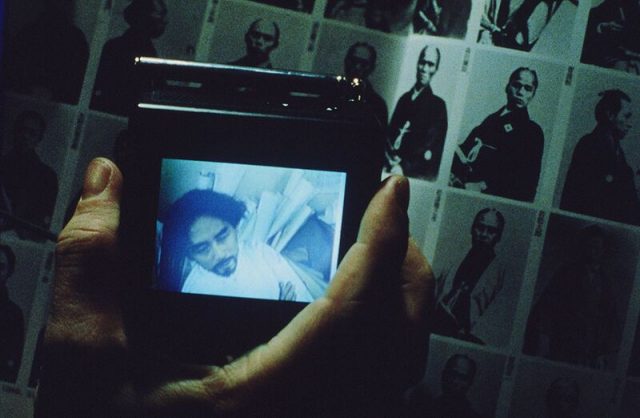 5. Notebook On Cities And Clothes
Arguably one of the smallest and most intimate works from this lineup, this self described "diary film" truly defies description. At parts a meditation on everything from the creative process to man's relationship with burgeoning technological advances, and at others a straight look into the work of Tokyo-based fashion designer Yoshji Yamamoto, Wenders is at his most esoteric with this picture.
Following Yamamoto for roughly a year, Wenders gets deep into his creative process, while himself making conjectures not only about what all of his work means, but also looking at his fashion as a kindred spirit of filmmaking. The most straight forward example of what it means when it is said that Wenders is a master at chronicling idiosyncrasies at their most base, their most universal thread, Notebook On Cities And Clothes is a startling achievement that is not only one of the lesser known Wenders films, but also one of his most enlightened and effervescent.
---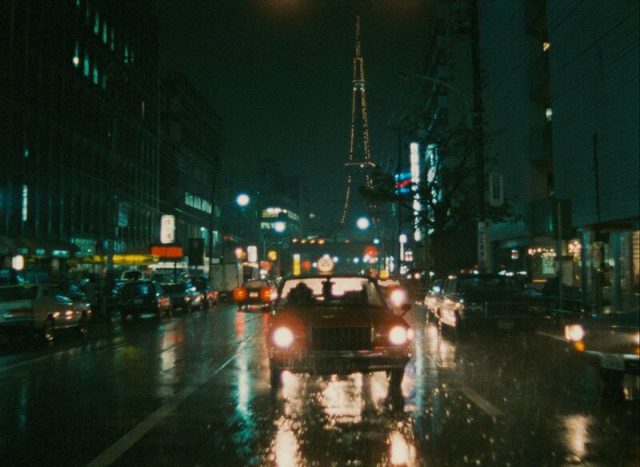 4. Tokyo-Ga
To many modern film lovers, Wenders is best known, much like a contemporary like Werner Herzog, as first and foremost a documentarian. Particularly following a film like Pina, Wenders has become one of the more interesting voices in the world of non-fiction, taking seven years to make a new fiction picture, the upcoming Every Thing Will Be Fine. That being said, while his art documentaries like his 2010 masterpiece may be some of the best recieved non-fiction films of this era, one of this writer's favorites has never been anything more than a supplement on a Criterion Collection DVD. Entitled Tokyo-Ga, this film is very much a father of a film like Pina, in its focus on one central artist. But where that film goes into the realm of surrealist performance art, this sticks strictly to a world that has become quite popular, that of a video essay.
Looking at the work of one Yasujiro Ozu, Tokyo-Ga filters his work through the eyes of Wenders, a filmmaker who sees Ozu's filmography as the closest film will ever get to its truest form. Sticking with a theme Wenders discusses throughout his canon, this picture attempts to discuss Ozu's films as something both singularly Japanese and yet decidedly universal, getting to some base themes that prove Ozu to be a true master of the craft. Getting interviews with some people close to the subject, this is a truly superb look at Japanese history as seen through one filmmaker's camera.
---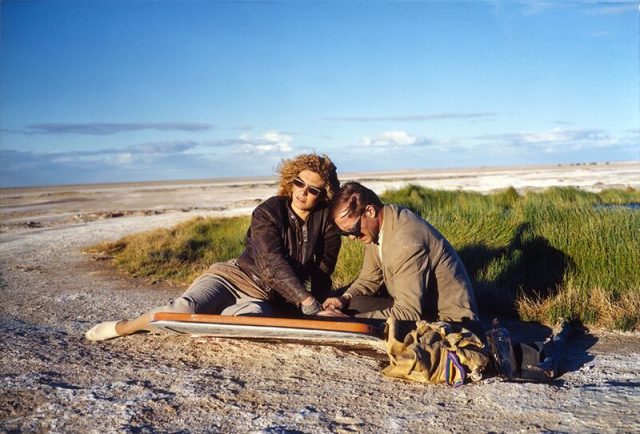 3. Until The End Of The World
Now comes the film you'll truly never forget. Starring Jeanne Moreau, Max von Sydow, Sam Neill and William Hurt, Until The End Of The World is the retrospective's most entrancing feature. Showing in its Director's Cut, the 295 minute odyssey is considered by many to be one of the truly great road movies, and it's crystal clear as to why. From the opening sequence which itself perfectly encapsulates the entirety of Wim Wenders' aesthetic (be it the use of the frame as a 3-D object, or the beautiful and rich color scheme) to the eye opening performances from the likes of Moreau and Neill, Until The End Of The World is a daunting and uncompromising look at a father and a son and their battle to find a ground to connect on. Originally cut by distributors, much to the frustration of Wenders, this director's cut was made two years following the initial release, and is both one of the most exhausting and exhilarating film going experiences you'll have all year.
Also, aesthetically, the film is Wenders at his most experimental. Surrounding the story of a doctor who is able to transmit images into the mind of his blind wife as to allow her to see, the film is, from the first few frames, one of Wenders' most stunning visual achievements and finds frequent collaborator Robby Muller (more on him in a moment) at the very height of his powers. Do not miss this.
---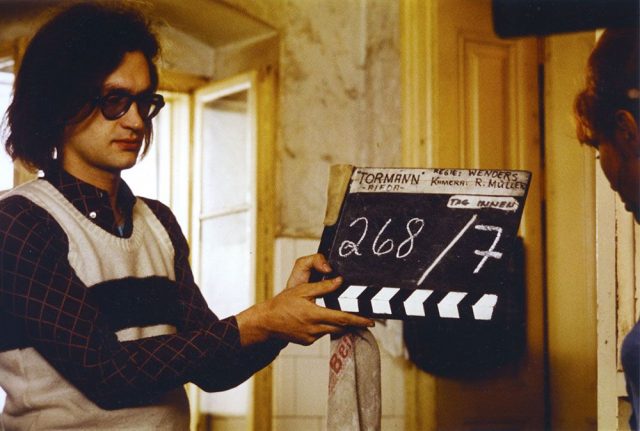 2. The Goalie's Anxiety At The Penalty Kick
The earliest film showing in this retrospective, is also one of the most enlightening. With Muller by his side as photographer, this story of goalkeeper Josef Bloch and his disturbed mental implosion is quite possibly one of the truly underrated masterpieces of the New German Cinema. Driven by dry and yet endlessly engaging performances from Arthur Brauss, Erika Pluhar and Kai Fischer, this film shows the influences that melodrama and movements in Swedish and French cinema had on German filmmaking.
Very much rooted in the same DNA as the work of Rainer Werner Fassbinder, this is a gorgeously crafted picture that sees Wenders using his frame as only he does. Staging each shot as though his life depended on it, Wenders is one of cinema's great composers, be it when he blocks a frame as though it is a stage-like sequence or when he slants his backgrounds giving the frame a 3-D like quality. And this film shows that craftsman at his most raw and engaging.
---
1. The American Friend
Rounding out this list is the film that will likely garner the greatest bit of cultural re-evaluation out of all of these pictures. Ostensibly a cult picture, this 1977 film starring Dennis Hopper finds the legendary beat actor as Tom Ripley, Patricia Highsmith's beloved literary icon. Adapting her novel Ripley's Game, Wenders' picture co-stars Bruno Ganz as a man on the verge of death, who meats Ripley only to get lost in a world that has him in far over his head. Co-starring Gerard Blain and even the likes of Sam Fuller and a maniacal Nicholas Ray, the film is absolute bravura filmmaking.
With each frame soaked in a breathtaking bleached out blue hue, the picture feels as melancholic as the performances are, and as understated as each line muttered from the usually off the rails Hopper. Proving that Hopper truly was one of film's great actors, this is the type of work that the thespian became known for early in his career, taking lessons planted by actors in earlier Wenders films, and using that as a launching point. Deeply profound and unwaveringly sad come the film's finale, this is not only one of Wim Wenders' greatest achievements, but it may well be one of the truly great literary adaptations of this half century.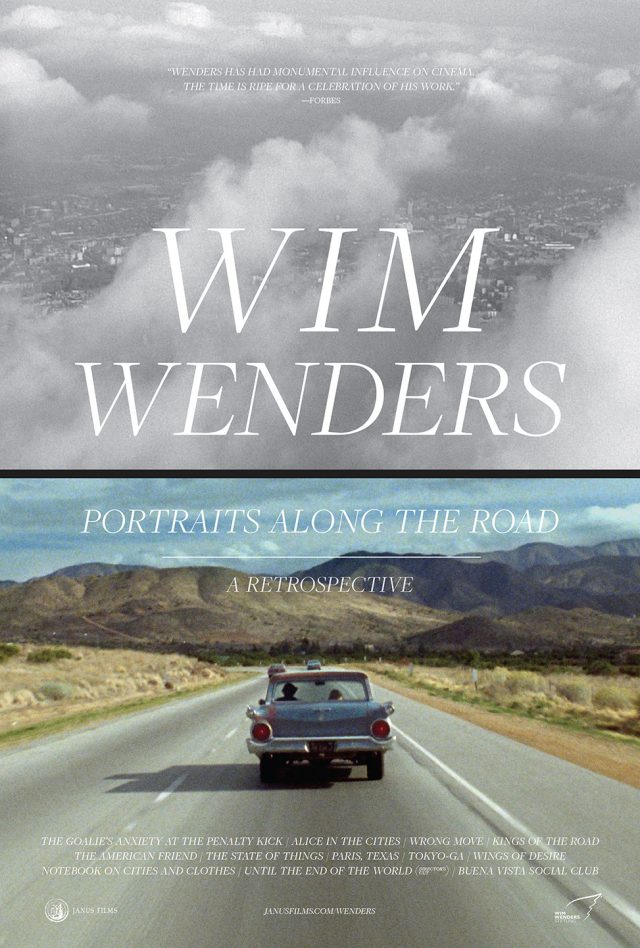 Here is more information about the restorations. For play dates head for NYC, head to IFC Center's website. 
For decades, some of Wim Wenders' films either remained unavailable due to unresolved rights clearances or could only been seen in poor quality due to material damages. In the fall of 2012, together with his wife Donata, Wim Wenders established the Wim Wenders Stiftung in Düsseldorf, with the goal of restoring Wenders' work and making it permanently accessible to the general public worldwide. The foundation began to digitally restore the films in 2014 and as a result of this work, the public is today once again able to experience these films in optimal quality. The Wim WendersStiftung digitally restored eight films over the course of one year. Image processing was done by the company ARRI Film & TV under the supervision of Wim and Donata Wenders and was supported by grants from the German Federal Film Board (FFA) and the centre national de la cinématographie (cnc). Further films were transferred to current state-of-the-art high-resolution digital formats in order to be able to show them in cinemas and on television. The foundation will continue to pursue the preservation of the cinematic work of Wim Wenders and to thus make it accessible to the public on a permanent basis.