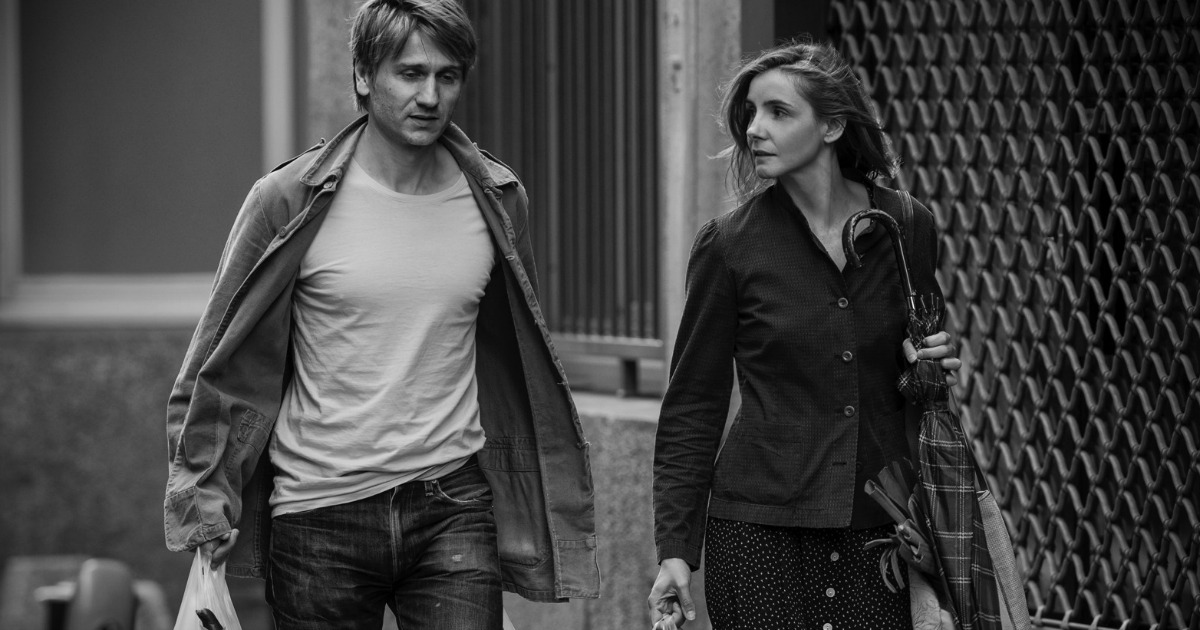 In The Shadow Of Women is the story of an unfortunate love quadrangle "because flowers say a woman is being cheated on". Philippe Garrel's follow-up to 2014's Jealousy is like its predecessor: a modern black and white French film. Garrel examines our relationships and the effects of infidelity.
Pierre and Manon are struggling documentary filmmakers. They interview a former World War II French Resistance fight for a film because Pierre recently deceased father was also involved with the Resistance. Pierre engages in an affair for no apparent reason than for youth and beauty. Manon is also involved in an affair for what seems less obvious reasons.
Pierre appears emotionless, mysterious, and full of himself as he does not perceive his wife. Events in the film cause him to finally regard and discover his wife, and how she interacts with others. The deceit on either side turns our protagonists into the worst of themselves in a particularly difficult and heated scene. Garrel marks the passage of time with a longer cut to black and uses voiceover to reveal hidden character thoughts and to connect and disconnect his characters.
In The Shadow Of Women introduces and loses characters as we are introduced and lose others around us, reminding that we should focus on those most important to us. Philippe Garrel wades in the confluence of women and men as we connect physically but struggle to connect intellectually and emotionally.
Sat, Feb 20, 2016 at 6 PM (Whitsell Auditorium)
Mon, Feb 22, 2016 at 6:15 PM (Regal Fox Tower)
---
---