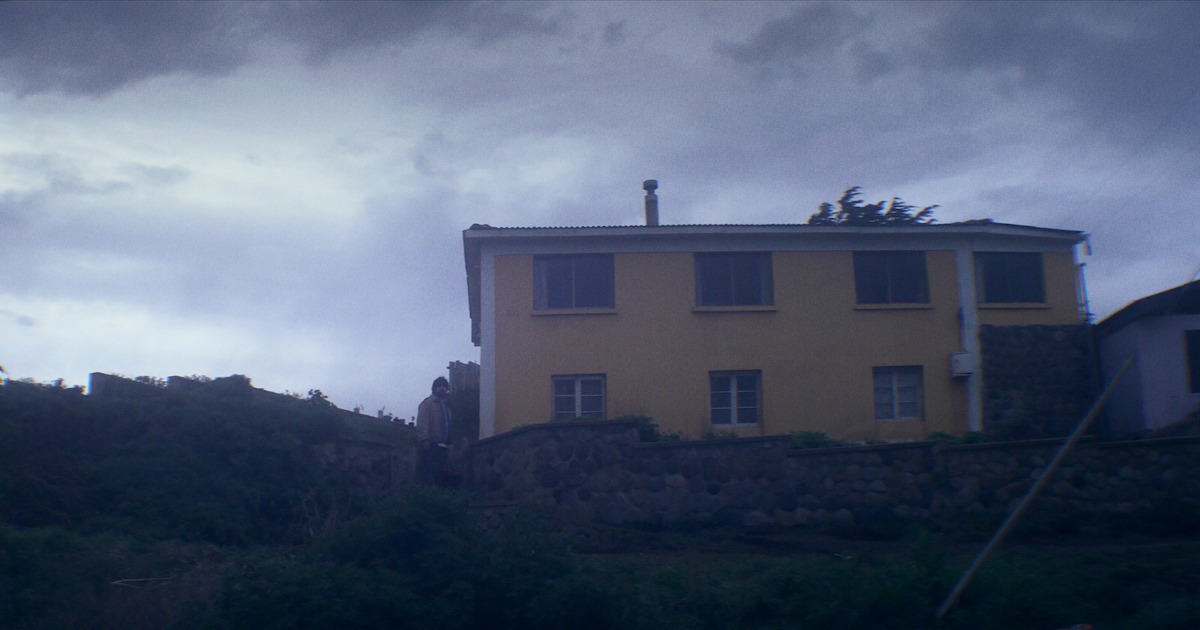 The Club opens on the blown-out image of waves lapping on a shore, blurring at the edges of the frame as if shot through a daguerreotype doused with cold filters of grey. A man swings a stick around his head in a circle, enclosing himself almost into an invisible prison of his own design. At the end is something attached, and a dog leaps up, jumping, chasing it like it was his last meal. It may be an obvious metaphor—but it is probably the last time you will smile for the next ninety-three minutes.
Pablo Larraín's latest once again brings a deeply political lens to his native Chile, following in the steps of No, his 2012 Oscar-nominated depiction of the 1988 referendum which led to the end of Pinochet's more than 16 years of brutal rule. But here we move out of the public sphere and into the liminal spaces where Larraín sees institutional power still intact, if not entirely visible: a remote house by the sea hosting defrocked Catholic priests, all paying penance for a series of past transgressions hoping to live out their last days away from the prying eyes of modernity and secular civilization.
After a priest is recognized by one of his victims, the church sends in Father García (a chilling Marcelo Alonso) to clean up the mess, leading to a delicate balance of power between those who want to bury history, and those who still live with it as a part of themselves each and every day. Larraín's camera is cold and detached, forgoing easy answers with an aesthetic simultaneously realist and hypnotic, using light—and lack of it—to distort a frame attempting to dig deeper and deeper for the right answers. By the time we arrive at a series of intimate confessions partway through the film—which bring to mind Ingrid Thulin's famous monologue from Bergman's Winter Light—we realize that our gaze itself has been implicated in the wreckage of what is sure to follow. And wreckage, indeed, it is.
Sat, Feb 13, 2016 at 8:45 PM (Whitsell Auditorium)
Sun, Feb 14, 2016 at 4 PM (Moreland Theater)
---
---