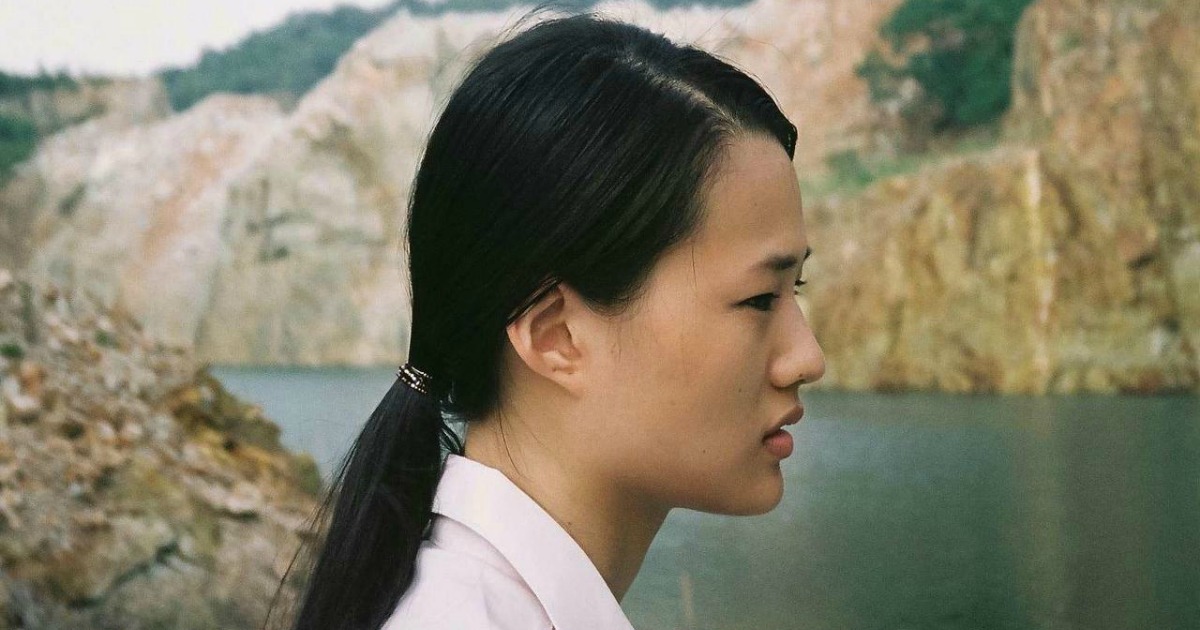 Now in its 46th iteration, Film Society Of Lincoln Center and The Museum Of Modern Art's annual New Directors/New Films series has routinely introduced the film world to some of the most interesting and singular young voices within cinema. Be it their first lineup in 1972 which included Wim Wenders' The Goalie's Anxiety At The Penalty Kick or last year's selection that included this writer's favorite film of 2016, Neon Bull, ND/NF has become one of the great film series on any year's calendar.
And 2017 is no different.
Three films lead the way for this year's slate, all of which are Sundance-approved entries into the greater American Independent Cinema canon. Opening the festival is Geremy Jasper's Patti Cake$, with Eliza Hittman's latest Beach Rats and Dustin Guy Defa's New York-set Person to Person, all of which garnered solid notices out of Park City this January, and are expected to do the same when they arrive in New York. However, while these three features are set to get many of the headlines surrounding this festival, if one digs deeper into the rather superlative lineup, there lies the real gems of the series.
---
First up, one of the most intriguing sophomore efforts of the series. The second film from Thai filmmaker Anocha Suwichakornpong, By The Time It Gets Dark has earned its director not only high praise critically but various comparisons to fellow Thai auteur Apichatpong Weerasethakul. And while her tale of a young documentarian and the making of a project about the 1976 massacre of students at Thamassat University is decidedly obtuse and quiet like the best of Joe's work, it's an entirely different beast. A film spanning space and time, Dark is an almost dream-like meditation on memory, the past and one's relationship to it. Gorgeously composed in its use of static, muted frames, the film's sense of reality, while obtuse, is more grounded than Weerasethakul's films, at least until the film's very final sequence. This conclusion is a profoundly moving moment, the type of subtle deconstruction of one's sense of truth and reality that makes it almost feel like the ground beneath your feet just gave out. Quietly moving, Dark is a highlight of this series and one of the most profound dissertations on reality and revolution that you'll see all year.
In a similar vein, another superb sophomore feature comes from director Jang Woo-jin, entitled Autumn, Autumn. Very much influenced by the type of introspective and quiet filmmaking found in works from Weerasethakul and particularly Hong Sang-soo (just far less boozy, take that for whatever you want), Autumn is a bifurcated story that begins with a young man and the older couple he is sitting next to on a train ride from Seoul to Chuncheon. As the film progresses we go from following the young man and his attempts at coping with a large change in his life, then the couple who we see as their relationship takes some twists and turns. Driven by long, static takes, Autumn, Autumn is a quietly provocative look at human interaction and the passage of time that, like Dark, concludes with an absolute gut punch of a final shot. A far different type of film than the above mentioned Thai picture, Woo-jin's film is moving in the same way the very best of "slow" cinema is.
---
Taking a turn for the comedic, if still decidedly quiet, one of the most interesting films is also one of the series' best debuts. Winner of Best First Feature at Locarno 2016, Nele Wohlatz's The Future Perfect is an almost documentary-like account of a 17-year-old Chinese woman named Xiaobin, and her arrival in Argentina. Almost instantly deciding to change her name and begin taking Spanish classes after being hired at a Chinese grocery store, we watch as she begins to adjust to life in Argentina, even going as far as to spark a romance with a young Indian man named Vijay. Very much interested in language (as one would guess by its title, which takes its name from the Spanish tense which describes things that "will have happened" in the future), the film takes a look at Xiaobin's life outside of her Spanish class, as well as inside the class with her classmates taking on an almost chorus-like role of commenting on the proceedings. Going as far as to mimic the style of a Spanish language class teaching video, the film is an increasingly original look at one's relationship to the choices they make, language and the connections made across cultures. It's a truly singular vision from a great young director.
On the documentary side of things, there are a handful of truly worthwhile works of non-fiction among this lineup. First there's the briskly paced if quite narratively obtuse The Challenge. Not so much obtuse maybe as simply void of any real narrative, Challenge is closer to the type of Ethnographic works that have been more and more popular throughout this medium, and introduces us to both its director, Italian artist Yuri Ancarani, and the Qatari sheikhs who he shoots with quiet intrigue. Void of both narrative and much dialogue, the film finds these sheikhs as they race their SUVs up and down dunes, spend time driving around with their pet cheetahs and specifically raising and auctioning off the falcons that they train. It's a superb look at one's pursuit of freedom in all of its manifestations, and while it's short and lacking in much real emotional depth, it's an intriguing feature that's as shockingly gorgeous as it isn't judgemental.
Another esoteric documentary is the doc/fiction hybrid from directors Kaori Kinoshita and Alain Della Negra, entitled Happiness Academy. Drawn from a short film, this hybrid feature introduces us to the real-life Raelian Church, a religious sect that fits into a similar mold as various new age groups which draw inspiration and interest in potential extraterrestrial ancestors. Shot with a blunt frankness and with a touch of dry wit, Academy is a beautiful blend of fact and fiction, finding actress Laure Calamy and musician Arnaud Fleurent-Didier caught in the cult's web of "awakenings" and other new age mumbo jumbo. Inherently about the human strive for meaning in an increasingly meaningless world, Academy is a warm and subtly comic look into one of the great questions found within the human condition. Finding real humanity opposite the film's deep absurdism, this is one of the lesser talked about entries in this year's slate, but without a doubt one of its most interesting.
---
Finally, one of the lineup's most classically stylized works, yet one of its most grand and narratively epic. Entitled Quest, director Jonathan Olshefski chronicle's the journey of an African-American family in Philadelphia as the world begins to shift around them. This documentary spans just short of a decade, beginning at the start of the Obama presidency and concludes at the administration's end, Quest may only clock in at 105 minutes but this engrossing feature is a profound work of humane verite direction, a film about the extent to which one will go to support his or her family. With a world turning more and more confrontational around them, this family is our entry point into a community under duress from outside forces. It's a raw and breathlessly patient slice of life that is at once specific to the eight years this story spans and yet devastatingly universal. A real triumph, this film.
For more information, including a full lineup of films, head to Film Society Of Lincoln Center.