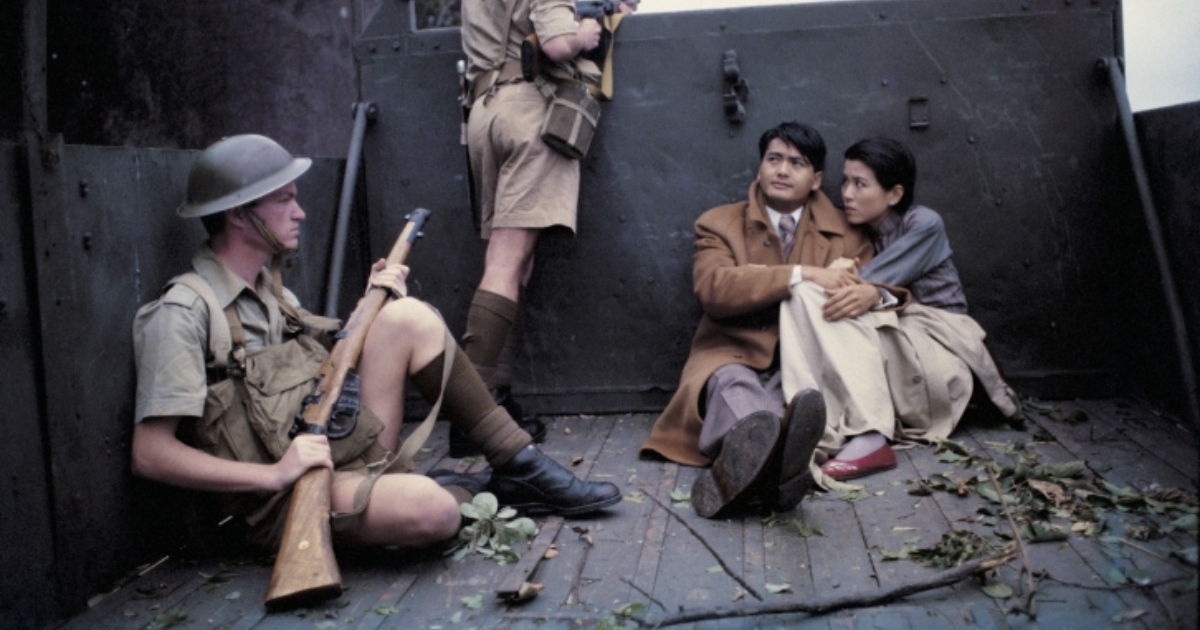 When one thinks of The Shaw Brothers Studio, visions of overtly masculine films come to mind. Bombastic, almost baroque action films and opulent kung fu films are what the studio became famous for. However, that's only one half of the story of Shaw Brother Studio.
Entitled Shaw Sisters, Metrograph in New York City has launched a new retrospective surrounding the studio and those films made by female filmmakers. Throughout the studio's history, they were seen both as masters of the kung fu film and also a launching pad for many female filmmakers with a diverse collection of films ranging from melodramas to historical epic.
The highlight of this retrospective has to be Love In A Fallen City. Directed by Ann Hui, this 1984 epic stars the incomparable Cora Miao as a divorcee who, after meeting a Malayan businessman played by an infuriatingly gorgeous Chow Yun-Fat, sparks a romance with the playboy that sees her torrid affair play opposite a war-time Hong Kong that's being ravaged by oncoming Japanese forces. Based on the incredible Eileen Chang novella of the same name, the film has an almost Merchant-Ivory type atmosphere to it, the type of costume epic that feels at once completely lived in and yet oddly vague, like a dream remembered. Miao and Yun-Fat have incredible chemistry, and both play their characters with texture and nuance. Hui's direction is also quite great, with the sudden bursts of action playing as rightly chaotic when set opposite an otherwise austere piece of work.
A film that's a bit more chaotic and maybe less well known is The Twin Bracelets, one of the great discoveries of this retrospective. Directed with verve by Huang Yu-Shan, Twin Bracelets introduces viewers to two teenage girls on the brink of adulthood, after declaring that they will spend the rest of their lives together in wedded bliss. A profoundly moving, kinetic and in many ways groundbreaking look at love and human connection, The Twin Bracelets is one of this retrospective's many politically revolutionary films. Yu-Shan's direction is lively and heartfelt, with the film's atmosphere playing as both youthfully energetic and mature in its melancholy. Feminist to its core, the almost punk-like Twin Bracelets is a film worthy of discovery and reappraisal.
That's more or less the entire conceit of this retrospective. With ten films included here, each work highlights a specific voice telling a specific story in an incredibly specific manner. There's a film like Angela Mak's captivating The Siamese Twins from 1984, a film that casts a supernatural thriller into a more revolutionary light with her loving lensing of beautiful men, subverting the typical male gaze seen throughout this period of cinema. Then there's a film like The Illegal Immigrant a film from directors Mabel Cheung and Wanting Zhang that, some 35 years later, sees its story of a green card marriage turning into true love play even more presciently today. There are even films like My Name Ain't Suzie, a film that takes a subversive look at the orientalism seen in Western pictures, a film that feels far beyond its years even to this day. This is an important and engaging look at a sort of alternate history of one of Asian cinema's great studios.

Shaw Sisters runs August 23-September 8