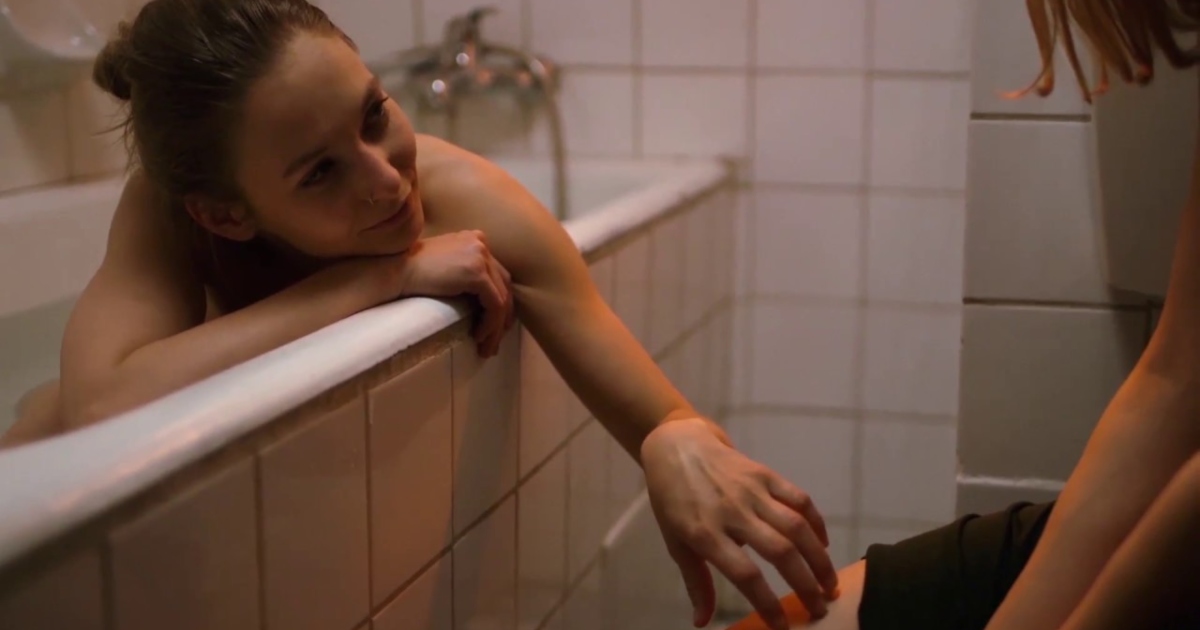 Now in its 11th edition, the annual cross-section of European cinema Panorama Europe returns to The Museum of the Moving Image. Running May 3-19, this year's edition of the festival includes 17 films, nine of which are directed by women and numerous entries making their US debut as part of this series. Covering fiction, non-fiction and hybrid cinema, Panorama Europe has proven once again that it's one of the most exciting under-the-radar festivals here stateside, and if you need some real proof here are five highlights from this year's top-notch slate:
5. Mademoiselle Paradis
What better way to start off this preview than the same place the series itself begins. Marking the opening night of the series is the latest film from director Barbara Albert, a costume drama entitled Mademoiselle Paradis. Paradis introduces viewers to Maria Therese Von Paradis, a beautiful piano player who just so happens to be blind, shunning her to the outskirts of society despite becoming something of a beloved figure in that very same socio-economic strata. Starring Maria Dragus, Paradis ebbs and flows, evolving from what seems to be a class comedy of sorts into something far more powerful and far more impressive. Dragus (The White Ribbon) is an absolute revelation here, giving a performance that feels incredibly nuanced and tactile, despite being in service of a character that could have easily gone into the realm of parody or something even more problematic. The coming of age threads feel true to the character, and as Maria begins to butt up against a society that wants to strip her of all of her agency, the drama only amplifies. Better than most costume dramas due to a true clarity of vision, Albert's latest film is a gorgeous, emotionally resonant rumination on science and humanity, driven by an ace lead performance and some incomparable production design.
4. The Last Self-Portrait
Next, in the fourth slot, is one of the more strange documentaries amongst this year's Panorama slate. A self-aware bit of meta-commentary, The Last Self Portrait introduces viewers to director Marek Kubos, who uses this incredibly insightful documentary to dissect his own career and what has led him to stop making films for more or less thirteen years. Kubos takes to task his own career, interviewing friends and family while revisiting past films both complete and incomplete. Interspersing these interviews with the very archival materials Kubos is trying to draw inspiration or insight from, the film slowly evolves into something that's both self-reflexive and ultimately brazenly surreal. At only 72 minutes in length, the film doesn't break much ground through its scale, but as a piece of hybrid documentary filmmaking, this is as enticing a discovery as there has been yet this year. A potent and powerful dissection of artistic block and the creative experience as something that's both life-affirming and self-destructive, Self Portrait is an entrancing meditation on documentary and process.
3. Baikonur, Earth
One of the great aspects of this series is not just its continent-spanning reach, but an equal expanse with regards to genre and style of filmmaking. A welcome blend of fiction, non-fiction and hybrid filmmaking, Panorama Europe has the uncanny ability to pair up a film like the gorgeous costume drama Mademoiselle Paradis with an otherworldly documentary like the third entry in this preview, Baikonur, Earth. The title comes from the Baikonur Cosmodrome, the world's very first space launch facility located in the desert of Kazakhstan, a facility that's very much still up and running. Directed by Andrea Sorini, this documentary is an otherworldly, surreal look into the area surrounding the station and often casts an almost science-fiction like light onto the strange locale that this historic facility calls home. Caught somewhere between Werner Herzog and Sergei Loznitsa, Sorini's film is an expertly shot and often dryly comic piece of documentary filmmaking. The Loznitsa comparison is clear in that very same sense of humor and the static nature of the filmmaking, but the cosmos-spanning scope is clearly influenced by Herzog and the blend of the two moods turns this film into a truly one of a kind picture. Another brisk picture, clocking in at just 74 minutes, Baikonur is a dense and thought-provoking documentary that is occasionally oblique but only in ways that spark further dissection instead of constant eye-rolls. It's a genuinely awe-inspiring discovery.
2. Several Conversations About A Very Tall Girl
Speaking of discoveries, this has a title that may cause some of those previously mentioned eye rolls, yet Several Conversations About A Very Tall Girl is both one of the year's best films and the exact type of discovery that makes a film series like this a must-attend. At just 70 minutes, director Bogdan Theodor Olteanu introduces viewers to two women with an odd connection. Having been with the same partner, the two become close over a series of Skype conversations that slowly morph into a romance all their own. Making her screen debut, Silvana Mihai stars as one half of this slowly evolving couple, a young woman still coming to terms with her own sexuality. Opposite her is Florentina Nastase, taking on the role of a woman already affirmed in her sexual agency and trying to find the intimacy she's been craving. Billed as the first Romanian film to deal with a lesbian romance, Several Conversations is a gorgeously composed and thrillingly intimate love story, a film that's quiet and feels incredibly lived in and tactile. The two lead performances are at times beautiful and other times heartbreaking, particularly Mihai who gives one of the strongest debut performances in quite some time. The stars have incredible chemistry and while runtime is a topic of discussion throughout most of these films, this in particular feels like an important choice for brevity. Through this brevity comes intense, palpable urgency that when paired with the hot and cold romance at its core only helps amplify the film's romantic tension. It's an incredibly smart and nuanced film, tender and humane. Really a special film.
1. Extinction
But there are few films like Extinction and even fewer filmmakers like its director, Salome Lamas. Far from a household name, Lamas first came to my attention with her incredible, incomparable Eldorado XXI, and she has returned with a captivating and equally experimental rumination on migration and borders. The film introduces viewers to Kolya, a young man from Moldova, who proclaims his loyalty with the unrecognized nation of Transnistria, born after splintering from the Moldovan republic following the dissolution of the USSR. Using this man's story and the history of the Transnistrian territory to paint a broad, urgent and prescient rumination on borders and Soviet history, Lamas turns Extinction into a film that's at once incredibly essential in today's climate and yet carries with it an almost impressionist aesthetic. The photography is rich and surreal, and the almost hybrid cinema-like storytelling choices here give the film an almost Brutalist structure and atmosphere. Over the 85 minutes of the film, Lamas is able to not just mine this timely discussion about the borders that attempt to separate us all and draw us into conflict, but through the use of experimental aesthetic choices, she is able to draw these themes out into almost science fiction-like abstraction, subverting any and all expectations. It's an absolute stunner of a film.