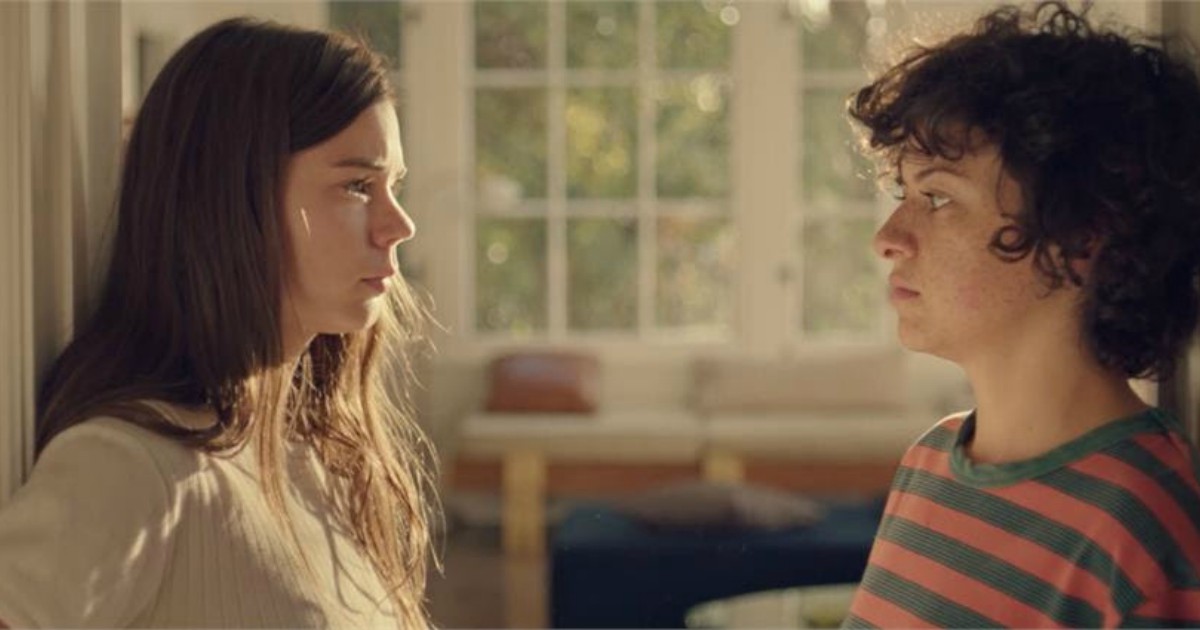 Well, while it may not feel like it in much of the country (specifically the part effected by this festival), spring is here and so is the spring festival circuit. Starting things off with a bang this year is The Tribeca Film Festival, which has become one of the unsung cornerstones of every year's festival lineup. Home to many of the year's best films and greatest discoveries, the 2018 lineup isn't much different, ranging from a new Miguel Arteta comedy to a collection of documentaries that are as emotionally powerful as they are wonderfully crafted. And to help sift through the madness, here are seven films that your's truly thinks you need to keep the keenest of eyes out for either at the festival or as each film begins to make its way across the country.
7. Roll Red Roll
Starting off the list is one of the festival's more prescient pieces of documentary filmmaking. Telling the story of a now notorious high school sexual assault case that took place in Steubenville, Ohio. Director Nancy Schwartzman uses this case and all the specifics therein to dissect modern rape culture, particularly in small town America, where the adage "boys will be boys" has become a deeply held belief. Classical in its storytelling, what helps turn this film into an absolute must see is both the nuance given to the discussion of the central rape case and also the deft handling of how this case eventually evolved into a national, and ultimately global, discussion about sexual assault. A deeply moving and complex meditation on what truly makes our current culture so perceptible to this type of belief structure, Roll Red Roll is as interested in why these young men horribly attacked a peer and as it is the fact that no one stopped them. A real stunner, this film.
6.Ryuichi Sakamoto: Coda
Taking a turn into the world of biographical documentary filmmaking, number six is Ryuichi Sakamoto: Coda. What's bound to be absolute catnip for cinephiles, this film from director Stephen Nomura Schible takes a look at the life and work of the legendary composer, particularly the relationship between the life he lived, and lived through, and the music he would become a legend for. Following a premiere at last year's Venice Film Festival, its run at Tribeca will mark its North American debut, and is at once a gorgeously photographed documentary and also a captivating look at the artistic process. Sakamoto has gone from pop icon to Oscar winner over the span of almost a half century, culminating in the creation of his latest masterpiece, drawn out of his own battle with cancer. Coda is a startlingly assured debut feature film from Schible, a moving meditation on the relationship between art and artist.
5.Feeling of Being Watched
One of the many world premieres at this year's festival is The Feeling of Being Watched. A harrowing look at a neighborhood in Illinois that has become the focus of government surveillance for a generation, Feeling sees director Assia Boundaoui dive head first into the history of her neighborhood, ultimately leading to her uncovering reams of FBI documents that sees her hometown become one of the country's biggest counter terrorism stings prior to September 11, 2001. Again a documentary made important by the access the viewer is given into the central story, Feeling is very much a verite-style documentary that carries exponentially increasing import thanks to the tension built by the director's unraveling of this massive web of surveillance. As much a film about a small American neighborhood as it is the largest of government bureaucracy, Boundaoui's documentary is a fascinating look at the surveillance state, and the power it holds over its citizens through the simple suggestion that it even exists.
4.Duck Butter
Taking things out of the documentary world, the only major narrative fiction feature on this list is one of the festival's most interesting experiments. Shot ostensibly over a 24 hour span in the home of star and co-writer Alia Shawkat, Duck Butter's premise is simple. The film tells the story of two women in a romantic relationship, who vow to, in the face of the false connections and lies they see in modern romance, have sex every hour, on the hour, for an entire day. Directed by Miguel Arteta, Duck Butter stars Shawkat and Laia Costa as the two burgeoning lovers, and is a genuinely funny and charming look at young love and while the title may make one think of something grotesque, what is actually here is something that's as tender as it is fantastically blunt. With two fantastic lead performances (really, their chemistry together is crackling) and a director who seems to understand the nuances of modern romance in rarely seen way, Duck Butter is a stellar romantic comedy that's gorgeously composed and deeply human.
3.House Two
Back to documentaries for number three, Michael Epstein's House Two. In Haditha, Iraq, a group of US Marines killed over 20 unarmed Iraqi civilians in 2005, all under the watch of one Frank Wuterich. Wuterich is the subject of this new film, as Epstein attempts to not only dissect what really happened on that day in November that will forever live in infamy, but also what lead up to the court case revolving around this massacre, a case that would become the most expensive in Marine history. A powerful look at the modern state of war, what "the fog of war" means and what human life truly means in the modern military industrial complex, House Two is an exhaustive and harrowing dive into this horrible event, that's at its best when it allows itself to dive head first into the minutia that led this to be both incredibly expensive and also relatively fruitless given the crime and the ultimate punishment. As infuriating as it is endlessly captivating, Epstein's film is incredibly nuanced and expansive, looking at everything from the day itself to how the media did itself a disservice as it began losing any and all interest in what is a genuine black mark on an entire branch of the country's armed services.
2.Island of the Hungry Ghosts
There aren't many documentaries quite like The Island Of The Hungry Ghosts. From director Gabrielle Brady comes this look at an isolated island in the Indian Ocean, that's home to a pair of bewildering sights. Best known as the home of millions of land crabs and their migration from land to sea, the island is also home to a detention center for thousands of men and women who are seeking asylum, only to be held with no end in sight. The center of this documentary is trauma counselor Poh Lin Lee, whose therapy sessions become the film's central emotional core. With profound spirituality on the periphery in the form of "hungry ghost" rituals that see the natives performing for the dead who have gone without "proper" burial, Island of the Hungry Ghosts is one of the year's most impressively made documentaries, a film that's as occasionally surreal as it is persistently moving. The cinematography is absolutely top tier, which plays heavily into the film's overarching mood and sense of atmosphere. A contemplative, melancholic documentary looking at the balance between beauty and despair, Hungry Ghosts is a true discovery from this year's Tribeca slate.
1.Love Gilda
For the top slot on this list, we head to the opening night film, which for the 2018 iteration of this festival is a moving and beautifully told deep dive into the life of a comedic titan. Love Gilda tells the life story of Gilda Radner, a woman from Detroit, Michigan who would become not only a juggernaut in the world of sketch comedy, but a major source of inspiration for men and women fighting with cancer, herself battling ovarian cancer until her death in 1989. Love is told primarily through entrancing archival materials ranging from written diaries (which are read by various modern comedians ranging from Bill Hader to Amy Poehler) to audio diaries, which are the real discovery of this documentary. The structure of the film is very much rooted in the classical biography tradition, but what makes this a true gem is the access the viewer is given into just who Radner truly was. From her self described need to be loved to her relationship with the late Gene Wilder, Love Gilda is a deeply moving portrait of an artist's life, and what it's meant to an entire generation that followed.