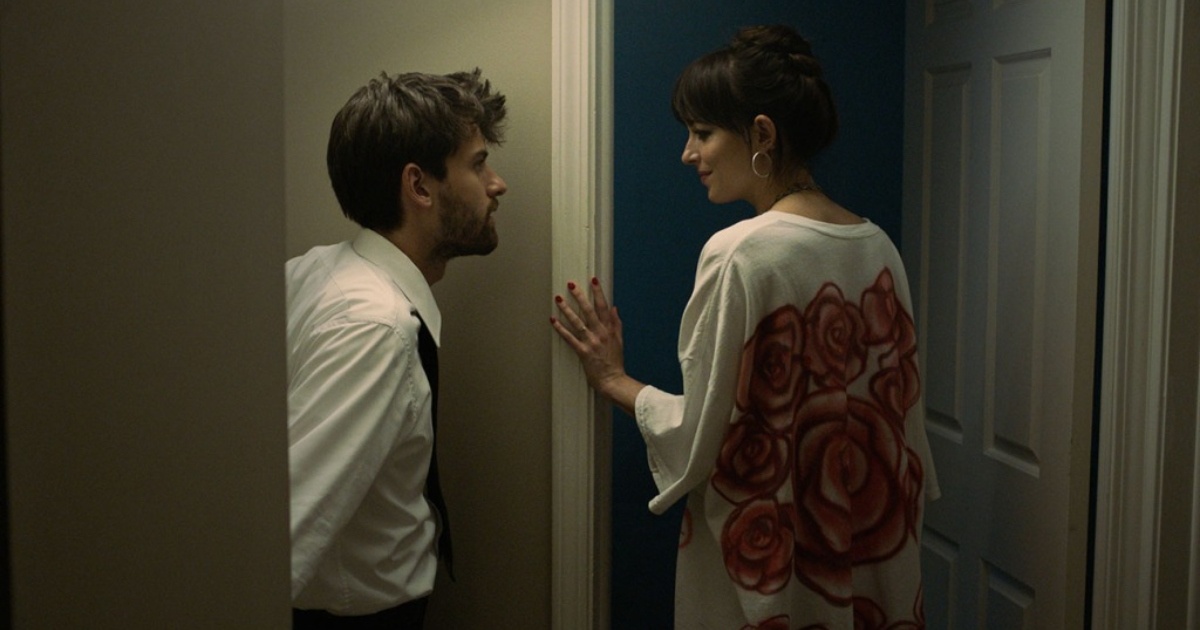 Starting off this fourth and final dispatch from Sundance 2022 is one of the festival's more singular bits of genre filmmaking. Aptly titled Fresh, Mimi Cave marks her first feature directorial effort with a thrilling, often deeply funny and endlessly harrowing deep dive into modern romance. THe film introduces viewers to Noa, a young woman who, after going on inarguably one of the worst dates ever committed to celluloid, decides to give her phone number to a charming and handsome man she meets later in a grocery store produce aisle. They make small talk, seemingly connecting instantly despite Noa's clear trepidation, and at first the two make good on that connection with an almost classically rom-com relationship arc.
At first. For fear of ruining the viewing experience (the film's absolutely going to be a smash hit once it arrives theatrically) discussion of narrative specifics ends here, but what doesn't is the effusive praise for this startling debut. Cave's direction is often inspired and "showy" without ever feeling out of place or maudlin, instead embracing the sharp tongued script from Lauryn Kahn and amplifying the biting satire. Pawel Pogorzelski's cinematography is crisp and properly nightmarish, particularly as the narrative begins to truly unwind. However, this is a performance piece through and through, with stars Daisy Edgar-Jones and Sebastian Stan giving incredibly entertaining turns. Clearly influenced by modern films like Get Out, this has a decidedly modern feel, particularly in the aforementioned lead performances, but makes it its own with some inspired set pieces and an underlying black humor that's truly one of a kind.
Speaking of humor that's one of a kind in today's film landscape, few crafters of comedic cinema are as singular in 2022 as Cooper Raiff. Following his brilliant debut, Shithouse, Raiff returns to the director's chair with Cha Cha Real Smooth, which draws its name not just from the party jam you're certainly thinking of at this moment, but a very specific type of party where this is to this day an absolute banger. Raiff stars as Andrew, a young man who returns home after college and begins running the town as a bar and bat mitzvah party starter. Bringing along with him his patented strain of profoundly humane and pleasant comedy, Raiff's second feature ups the star power with a never better Dakota Johnson who steals the film as a mother Raiff's Andrew sparks a relationship with.
That said, it's not the lurid sex comedy you're likely thinking of right now. Raiff's direction has grown leaps and bounds here, finding the filmmaker coming into his own as a crafter not just of film comedies, but of intimate character studies and pictures that draw their tension not from inherently dramatic mishegas but from the small moments shared between people that imprint themselves on our DNA. Johnson and Raiff have incredible chemistry here, chemistry that never once feels grotesque, instead coming across as deeply felt and genuinely humanist. This damn thing's going to be a monster when it arrives in theaters.
Closing out this year's Sundance 2022 coverage we're highlighting another comedy, this time from a bonafide comedic titan, Am I Ok? sees directors Stephanie Allynne and beloved comedian Tig Notaro bringing their own spin on the modern romantic comedy. Oh, and it too stars Dakota Johnson. Johnson co-stars opposite Sonoya Mizzuno as best friends Lucy and Jane. However, things are about to change forever as Jane announces that she's moving to London for a job opportunity, which only amplifies the existential crisis had by Lucy as she herself is dealing with a very specific (sexual) identity crisis.
Much like Cha Cha Real Smooth, Am I Ok? thrives not just on the accomplished filmmaking, but on the chemistry between the two leads. Johnson has an uncanny energy to her performances in films like this, turning what could be a camp performance of a woman in the throes of a sexual awakening, and gives Lucy a distinct and potent humanity. The chemistry between her and Mizuno is thrilling, taking a type of friendship seen throughout film, but bringing new life to it thanks to two performers at the very height of their powers, oozing charisma out of every pore. The script is sharp and charming, with the film pairing rather well with the other Johnson-starrer mentioned above. Both films are warm and inviting, embracing a more humanist strain of comedy filmmaking that's remarkably fresh in today's cinema.