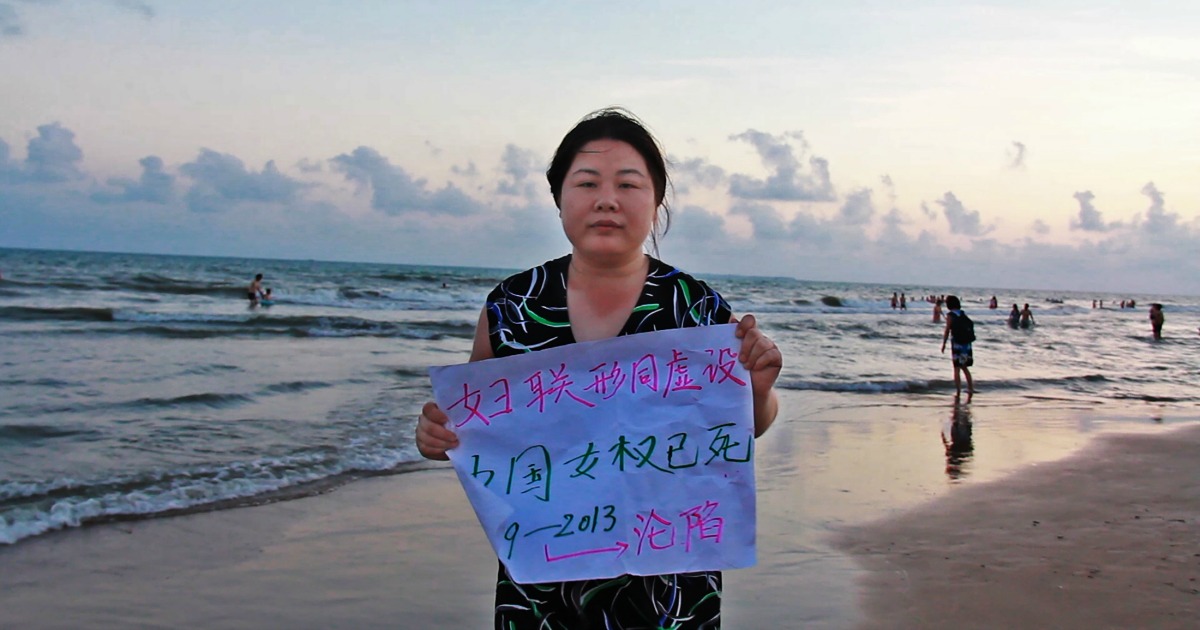 For a film festival to have going on 27 editions in its long and storied history, the Human Rights Watch Film Festival is one of the great unsung gems of a year's film festival calendar. Often times introducing new voices to mass audiences or highlighting some of the truly great and sociologically important works from across the globe, the HRWFF is a truly enthralling example of what a festival can be. Mixing fiction and non-fiction films ranging from domestic meditations on urban life to a documentary about political activism in China, this festival has a deeply political focus and an eye to the experiences of people from all countries.
And this year's festival is now different. Again in its 27th edition, this year's slate includes 18 films that will run from June 10-19. Co-presented by both the Film Society of Lincoln Center and the IFC Center, this festival is easily one of June's great film series and includes a handful of films that are truly some of this year's best works.
---
---
Leading the way are the opening and closing night pictures. Opening the festival is Nanfu Wang's Hooligan Sparrow, in what is its New York premiere. Following the rape of six schoolgirls by a headmaster, a group of activists go from protesters to enemies of the state with Ye Haiyan becoming known as the titular Sparrow. A profoundly moving film and one that is incredibly hard to shake, particularly as what is a mostly bleak meditation on a nation as interested with repressing descent as it is becoming a superpower is broken up by brief moments of humor. Portraying China as an absurdly corrupt and intimidating nation, Sparrow pulls no punches when showing the lengths they will go to silence any dissident voice. Closing the festival and also seeing its New York premiere here is the Sundance hit Sonita. Winner of Sundance's Grand Jury Prize and Audience Award for World Cinema Documentary, Rokhsareh Ghaem Maghami's film introduces the viewer to a young woman as she deals with what is an entirely different type of oppression. Sonita Alizadeh is a typical young woman with dreams of being a rapper. However, herself a refugee from Afghanistan living in Iran, she faces a world that values her as not much more than a bride worth a few thousand dollars. A touching and beautifully composed meditation on both the oppressive culture surrounding Sonita as well as the power of the human spirit that she so perfectly embodies, this is one of the festival's most powerful pictures.
Myself now having covered this festival for a second year, I can attest that some of the real highlights of this series are those with slightly less acclaim, particularly those making their world premiere here. One of those films this year includes the devastating and topical Growing Up Coy. Telling the story of a 6-year-old transgender girl named Coy who becomes the center of a landmark civil rights case in Colorado after she becomes banned from using the girl's restroom at her school, Coy is obviously a timely piece of documentary filmmaking, but it comes at it in a decidedly singular way. While much of the focus is on Coy and her struggle, this is also a rather moving look at the impact on parents as they watch their children go through what can truly be a traumatizing affair. That may sound like it does a disservice to Coy and her story, what it ultimately leads to is a film that's both an unforgettable insight into one young girl who goes from living her life in peace to becoming the fodder for YouTube trolls and hack network news hosts as well as a touching look at the power of family. It's a gorgeously made and breathlessly moving piece of work.
---
---
And this is just the proverbial tip of this festival's great lineup. Of the 18 films, there are numerous must-see pictures. The above-mentioned films are all worthy of your time, as are films like Sophia Luvara's heartbreaking Inside the Chinese Closet and the filmmaking duo Joanna Sokolowski and Kate Trumbull-LaValle's Ovarian Psychos, which looks at l. However, the best film of the slate may be Jackson. Maisie Crow's look at the issues pertaining to abortion, as framed by the fight behind Mississippi's sole abortion clinic. As the state tries to pass more and more laws in the hopes of closing the clinic, the film introduces us to various voices within this heated debate, all with a focus on the impact these laws are having not just on the clinics themselves but the poverty-stricken women these laws are most affecting. Easily one of the year's strongest documentaries, this is also one of 2016's most well made, with genuinely superb photography and editing that elevates this from your typical issue documentary into something far greater.
For more information about this year's HRWFF and for the full slate and ticket information, head here.