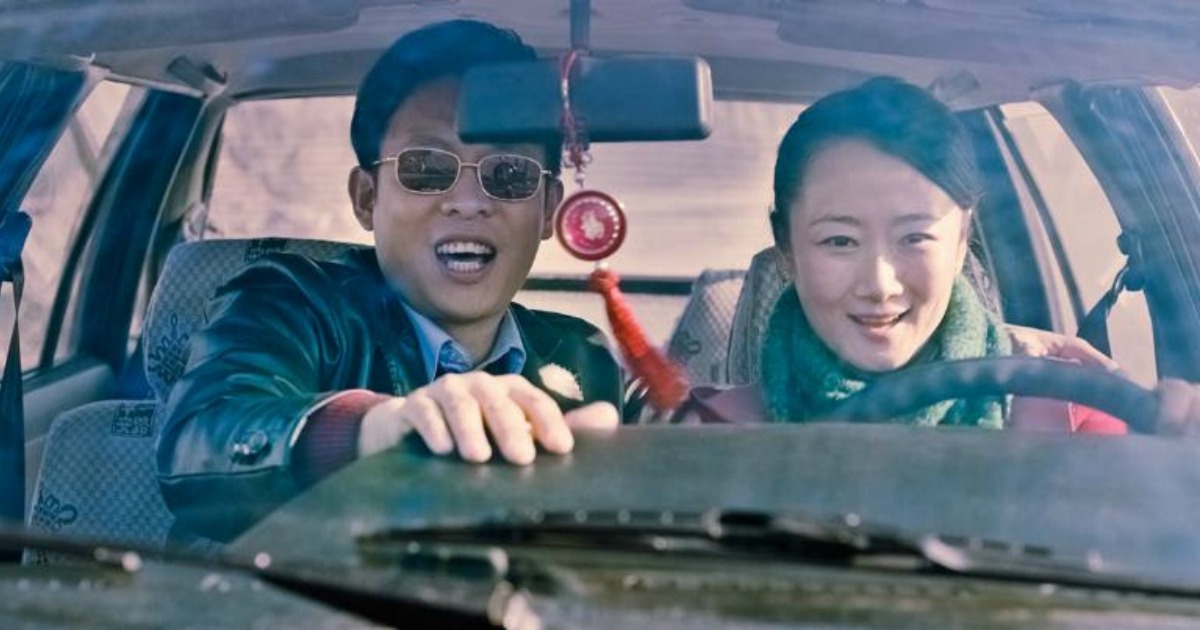 It's a new month, and with that, some retrospection. Each month, hundreds of home video releases hit the streets, and who better to curate the best of the best than us here at The CriterionCast. So with that, here are the five best home video releases of July 2020, as per yours truly:
5. István Szabó x3 (Kino Lorber)
Starting off this month's roundup of the best home video releases to hit shelves is a trio of releases from Kino Lorber. Collecting three films from beloved Hungarian filmmaker Istvan Szabo, Kino Lorber has brought to light new Blu-ray releases of Confidence, Mephisto and Colonel Redl, three groundbreaking works from one of Hungarian cinema's true titans. Most well known here is Mephisto, the Oscar-winning 1981 film starring Klaus Maria Brandauer as a performer in Nazi Germany who makes a Faustian bargain to earn the respect and admiration he so desperately craves. Driven by one of film's great modern leading performances, Mephisto is an opulently made, ground-shattering work of craftsmanship, and only given more import when placed alongside two other masterworks from Szabo. I'm particularly engrossed by Confidence, another Oscar-nominated film made just a year before Mephisto that also deals with WWII but on much more human level. A tale of two resistance fighters playing husband and wife at the end of the war, the film is the leanest film in this trio and finds Szabo embracing that shorter runtime, crafting a shockingly tense and propulsive drama.
Notable Supplement: Audio commentary by film historian Samm Deighan on Mephisto. While the commentary itself is top notch, it helps as it's the sole supplement across the three releases that are specific to that single release. It's a superb commentary track, helping give great context both regarding its production as well as its import in Hungarian cinema history, with Deighan proving to be a knowledgeable scholar on both fronts.
4. Three Films By Jia Zhangke (Arrow)
Another trio of films from one filmmaker, this time we're heading to China to take a look at three films from 6th Generation icon Jia Zhangke. Included in this new box set from Arrow are 24 City, A Touch Of Sin and the incomparable Mountains May Depart. The latter two have been Zhangke's sort of introduction here stateside and are relatively easy to come by, but what makes this set genuinely worthwhile is the inclusion of 24 City, which is a fascinating film from 2008 which is structurally one of the more prototypical Zhangke films in his catalog. Blending fiction and non-fiction styles, the film is a socially minded drama that looks at a moment of transition in China as seen through the evolution of a former factory into a luxury housing project. Both Touch of Sin and Mountains May Depart are more ambitious stylistically, but it's this earlier film that is the real gem within this new box set.
Notable Supplement: From Fenyang to the World. In this visual easy from author Michael Berry, Jia Zhangke's style is the focus, particularly the evolution seen throughout his career, not just between the three films specifically. An incredible piece of scholarship, this supplement both introduces viewers to Zhangke and his style, while also being dense enough for fans of the filmmaker to find new and intriguing points of discussion. It's not the longest of supplements here, and with iconic scholars like Tony Rayns all over this box set, it may be easy to miss this one but hopefully that won't be the case in actuality as it's really quite engrossing.
3. The Shakedown (Kino Lorber)
The sole silent film on this list (I know, I'm a monster), Kino Lorber has released a new Blu-ray of William Wyler's seminal boxing melodrama The Shakedown. Starring James Murray, the film follows Dave Roberts, a pro-boxer whose life as a fall guy in fixed fights is turned upside down after meeting a mother and her son, for whom he begins to care for. Driven by two soul-crushing performances from Murray and Barbara Kent, the film is a beautifully made sports drama that while having an incredibly classic story and structure, Wyler directs with impressive maturity and assurance, each emotional beat packing just the right amount of weight behind their punch. The new 4K restoration from Universal Pictures is utterly gorgeous, as is the jazzy Michael Gatt score that helps add its own bit of energy to the proceedings. Come the film's final act viewers will be on the edge of their seats, thanks to both a director working at the very height of his impressionistic powers as well as performers embracing the theatricality of the medium and the archness of the narrative, turning their performances into something that could be seen as heightened but that in context of the story writ large feel completely real and of a piece. It's truly a special, underrated silent feature.
Notable Supplement: Audio commentary by film critic Nick Pinkerton. Pinkerton is best known for his work in Film Comment and, more specifically, the pieces he contributes to Artforum, but over the last handful of years he's become a staple of Kino Blu-ray releases, this being one of his best. Helping give a history of the film's production, the real insight comes when he discusses the role this film has within the history of Universal Studios, as well as the import of director William Wyler therein. It's an incredibly smart commentary and one that carries with it great information without ever feeling too dry or listless. Just the exact type of commentary you'd hope to hear for a film of this type.
2. L'innocente (Film Movement)
It's not every day that a new Blu-ray of a Luchino Visconti film crops up, and even less common that that's not from one of the larger players in the home video game. Relatively best known for their membership service bringing to light the latest and greatest in evocative world cinema, Film Movement has been making a bit of a splash lately with some of their retrospective releases, particularly their new Blu-ray of Visconti's L'innocente. L'innocente is a relatively lesser-talked about Visconti film (his final film), his adaptation of a Gabriele d'Annuzio novel that stars Gincarlo Giannini as a neglectful husband who, despite having his own dalliances with the wealthy Countess Teresa Raffo (Jennifer O'Neill) becomes tormented by the discovery of his wife's (Laura Antonelli) own affair. What results is a sometimes stuffy but always engrossing romantic drama that finds Visconti at the very height of his powers as a filmmaker, crafting a beautiful and lush descent into one man's madness as only he could. The new restoration here is absolutely gorgeous with the prototypically lavish production design one would expect from a Visconti masterpiece coming through with shocking crispness and texture thanks to this new restoration.
Notable Supplement: Booklet essay from writer Dan Callahan. Callahan is best known for his books about the history of American screen acting, but here he looks at this final film from Visconti with incredible depth and texture, digging into (yes) the performances while also weaving through the narrative in a manner that helps contextualize backstabbing and affairs in a manner that gives great texture to the film.
1. Bruce Lee: His Greatest Hits (The Criterion Collection)
Honestly, what other release could have topped off July's best of list? Leading this list of best home video releases of July 2020 is one of 2020's most exciting releases in general, Criterion's incredible collection of films from the incomparable Bruce Lee. Collecting The Big Boss, Fist of Fury, The Way of the Dragon, Enter The Dragon and Game of Death, this much talked about box set places into a new light the filmography of one of action cinema's most important stars, a cultural icon who has genuinely transcended film art and become as well known a figure culturally as film has ever produced. The highlight here is clearly Enter The Dragon, Lee's most beloved and influential film, but films like The Big Boss and Fist Of Fury help contextualize the actor's career as these are moments of evolution that would in their own way formulate the masterpiece that would follow. Game of Death is a fascinating work as well given the cursed state of its production, and the influence that it's had stylistically on films across the world, even down to the literal stylizing of Lee's character. Billed as "not a set for everyone," this is one of the great Criterion box sets that takes a series of films perceived as one thing, a more "populist" thing if you will, and places them within a larger artistic conversation proving that while action cinema may be considered "low-brow" there is sincere and genuine artistic expression within each frame. A must own, this box.
Notable Supplement: Six commentaries. While the various versions of the films included here could take this slot, it's the six commentaries seen across the set that takes the award. These are films that are in dire need of contextualizing, particularly on a production level, and these do that brilliantly. Engrossing and full of fascinating nuggets of information, these commentaries help speak to Lee's import as a figure in Asian cinema, the power his films had on Hong Kong cinema and its position here in the states and the various different cuts and edits of the films. I'm particularly fond of scholar Mike Leeder's commentary on Game Of Death as it's both a film that I find endlessly fascinating and this commentary helps give depth to a film that's production is even more noteworthy than the film itself.