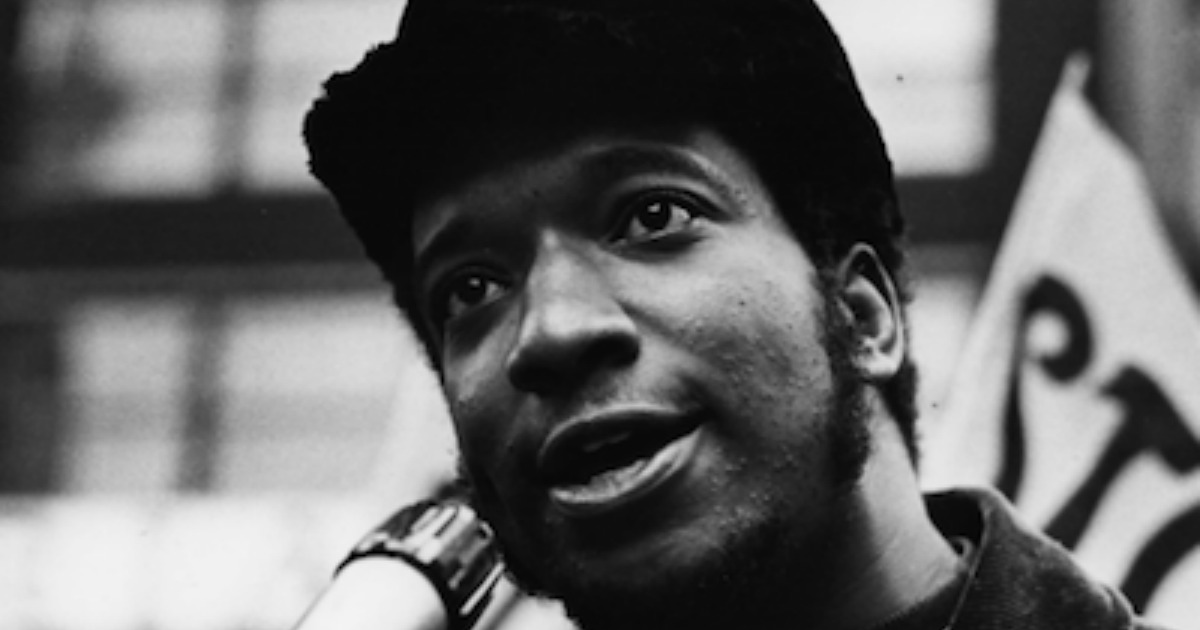 This Friday (September 15), The Metroraph in New York City and the UCLA Film And Television Archive team up for what is bound to be one of 2017's great repertory film series.
As part of their mission statement if you will, the UCLA Film And Television Archive strives to bring back to life some of cinema's great forgotten masterworks. Be it social activist documentaries from the Civil Rights era or long lost silent masterpieces, the group's Festival Of Preservation is a bi-annual series and subsequent national tour of new restorations spanning the history of film. With past festivals include titles as wide ranging as Too Late For Tears and God's Little Acre, these series are some truly exciting restorations and the perfect way to discover your new favorite film.
After a run in LA earlier this year, the series is now set to hit The Big Apple this week, and the cornerstone of this lineup is a seminal piece of Civil Rights-era anthropology, The Murder of Fred Hampton. Hampton became a focal point of the Black Panther movement (of which he was a chairman of the party's Illinois chapter) after being murdered by local police in the morning of December 4, 1969. Ostensibly a document of the fallout from that murder, Murder is a haunting and profoundly moving document of a revolution. A film of furious anger, director Howard Alk draws closely on the tradition built out of early ethnographic filmmaking one would see from a group like Kartemquin Films (Chicago-based itself) and crafts a devastating look at not only this specific act of violence but the systemic issues that plagued this period of American history (and still do to this day).
Another highlight of this series will surely get the blood of anyone familiar with the hashtag #TCMParty going. Entitled The Lost Moment, director Martin Gabel casts Robert Cummings and Susan Hayward in this gorgeous costume drama that draws on Henry James' The Aspern Papers for inspiration. While the film's noir-ish use of black and white photography and shadows may stun viewers, it is the film's willingness to embrace the core melodrama that truly holds the film up as a stunning discovery. This isn't a film of indifference, as the performances are brooding and captivating, including Agnes Moorehead at the absolute height of her powers. It's a luscious film that blends noir and melodramatic trappings into a 90 minute journey you won't soon forget.
Finally, speaking of film noir, over the last handful of years, Argentinian cinema of the '40s and '50's has truly been rediscovered. Specifically Argentine noir of this period, and even more specifically the masterpiece that is Los Tallos Amargos. Directed by Fernando Ayala, the film tells the story of a journalist whose past has come back to haunt him. Released near the back end of this "golden" period of noir, the film is absolutely gorgeous in its compositions, and the central narrative is one of great depth and intrigue. Ricardo Younis shoots the picture, who anyone with knowledge of this period of filmmaking will inform you was a protege of one Gregg Toland, so you know it's at least pretty. It's a startling piece of filmmaking that's quite tense, well acted and wholly unlike any noir you've seen before.
Oh, and did I mention Ernst Lubitsch's Trouble In Paradise will screen in a new restoration? Yeah, there's that too.
For more information head here.