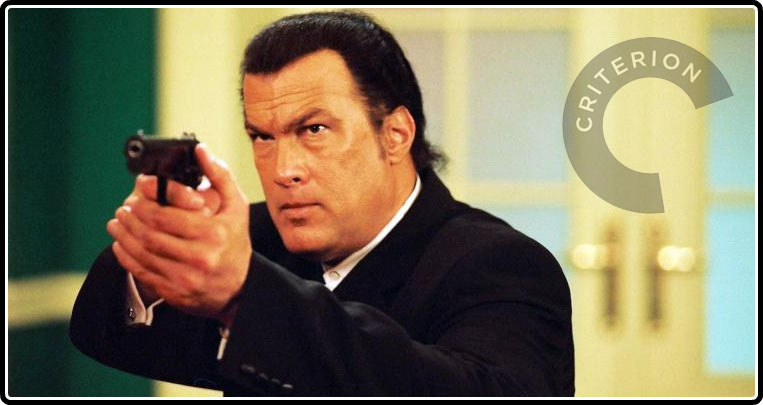 …Okay, not really — But now that I have your attention:
Ryan was oh-so thoughtful enough to give me a Christmas gift he just knew I'd LOVE in Steven Seagal's 2004 straight-to-DVD masterpiece Out Of Reach.   Upon removing the plastic and taking the DVD from its absurdly-awesome holographic sheathe, I noticed something…peculiar…that got me thinking.   Full-aware that no one would ever believe me unless I procured photographic evidence, I snapped a quick shot with my sub-par camera phone.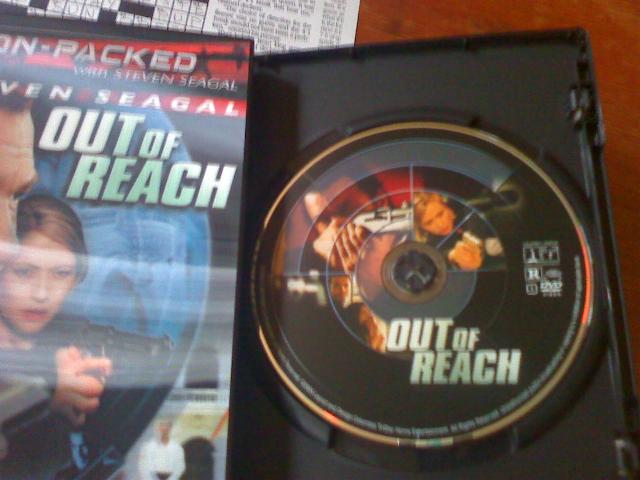 I realize it's a stretch, but doesn't that DVD…just maybe…kinda sorta…if you look at it just right…have the patented Criterion C on the disc?
Maybe it's wishful thinking on my behalf.   Maybe it's wishful packaging on behalf of Sony Pictures.   It seems to me, though, that someone else out there in the world might just share my unflappable adoration for this preeminent auteur.
My level of certainty:   0.000348%
If we were to see a Seagal Criterion release, though, I predict it to be the first in their catalogue with a hologram/prism slip.
[Note from the editor: We here at CriterionCast are not affiliated with The Criterion Collection, or Steven Seagal. We have no insider knowledge regarding any future releases, no matter how far fetched they may seem. Travis just loves Steven Seagal.]