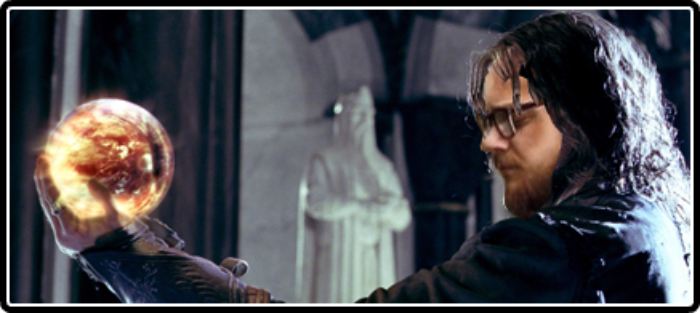 Welcome to our newest column here at CriterionCast, where I make predictions of the future movements and releases of the Criterion Collection.
This column will no doubt appear rather infrequently (you can't put a time limit on intuition, people), but when when my certainty enters the realm of, say, seventy or eighty percent, I'll get to typing.   I'll close the segments with said percentage of certainty.   So, without further ado:
Prediction 1:   Sidney Lumet's Criterion debut is (unfortunately) as a supplemental feature on the next release of Akira Kurosawa's Rashomon
A bit of a stretch for my first installment, you're thinking?   Well, let's first consider the facts: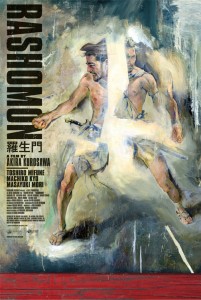 1.   Janus is presently taking a new restoration of Rashomon on a national tour
–    here are the tour dates, and here are Janus's notes on the audio and visual restoration (including new footage!)   Criterion has been plugging the hell out of this, including putting an awesome poster in their online store
2.   Akira Kurosawa has a pretty important birthday coming up
– To be specific, his 100th, and to be more specific, on March 23rd, 2010.   We already know that Criterion is releasing the behemoth 25-disc box set next month (ain't no spine number on that bad boy, though.   boo!).
3.   Criterion likes to make separate releases to promote their larger sets
– We've seen them do this to promote Eclipse sets for Yasujiro Ozu, Alexander Korda, Roberto Rossellini, and Chantal Akerman
4.    Sidney Lumet is slated to receive a lifetime achievement award from the Frederico Fellini Foundation
– Pretty sweet, but not really relevant.   Criterion has put out a handful of Fellini flicks, but they're not an authority on the foundation.
5.   Sidney Lumet was recently in Criterion's office
– @Criterion tweeted it a month or two ago, and of course, gave no more information.   Why so secretive?
6.   Sidney Lumet loves him some Kurosawa
– He's already interviewed in the supplemental features of Seven Samurai and Ran, but most importantly…
7.   Sidney Lumet directed a made-for-tv adaptation of Rashomon in 1960
– This was a play by Fay Kanin based off the original story by Ryunosuke Akutagawa.   Can't find too much about it, but it certainly starred Ricardo Montalban (awesome awesome awesome).
So, I'll connect the dots for you.
In December, Criterion announces the DVD  and Blu-Ray release of this new transfer of Rashomon with a shelf date of March 23rd (a Tuesday, coincidentally).   It's an enormous release, brimming with special features, two versions of the film (both the classic and the new transfer with additional frames), and a slew of supplements, including Sidney Lumet's 1959 version of the story.   No, not his Criterion debut per se, but the first time any of his work has appeared in the collection.   This will commemorate Kurosawa's 100th birthday, the 60th anniversary of Kurosawa's Rashomon, and the 50th anniversary of Lumet's
My level of certainty:   80%
Am I wise beyond my years?   Am I the cinephile's equivalent of a JFK assassination theorist?   Am I just a card-carrying lunatic?   Leave us some feedback and let us know!