This past Friday, Criterion dropped a nice little pre-announcement e-mail in all of our inboxes, letting us know that they will finally be announcing a new DVD and Blu-ray edition of Andrei Tarkovsky's Solaris. Anyone who has been following along knows that Criterion teased at an upcoming re-release of Solaris when they put up their "Wacky New Years" drawing back in December. Essentially, they're announcing a new edition and need to sell off the current stock, at a substantial and enticing discount!
Here is what they had to say:
We will be announcing new Blu-ray and DVD editions of Solaris as part of our May lineup. We now know that the black-and-white scenes in the film were meant to be tinted blue, and we have updated the feature accordingly. The supplements from the original DVD will not change.

The old DVD edition is officially out of print. However, we are offering it at a 65% discount from the SRP at criterion.com (use the promotion code RHEYA at checkout). We have a limited supply and will fulfill orders as soon as we can.
Here is what I found (thanks to the Criterion Forum) from 2002, regarding the blue tint that is referred to in the e-mail:
From: Criterionco/Issa Clubb


To : Nostalghia.com


Date: Mon, 9 Dec 2002 17:34:45 -0500


Subject: Solaris Tinting Issue

In the film-to-tape transfer of Solaris, we were faced with a dilemma regarding the black-and-white sequences. Contrary to what viewers have seen on previous video versions, the black-and-white sequences in the actual film elements do not have a pronounced blue cast. Creating a monochromatic blue tint in those scenes would have required a significant alteration of the filmed image. Before taking such a drastic step, we always seek guidance from those in a position to know more than we do. We consulted numerous Russian film scholars and cinematographers, but in this case, the final authority was the film's director of photography, Vadim Yusov. He told us that the scenes were shot in black and white and that no additional blue tints had been added to the scenes in question.

There were a few notable exceptions to this, where the film element did in fact have a darker, more pronounced blue cast. These all involved the representation of video screens in a larger space, and we did our best to accurately represent what was on the element in those cases.

We can only speculate as to how or why the blue tints have appeared in previous versions. A number of the experts we contacted suggested that the blue cast in positive prints may have resulted from printing black-and-white footage on color film stock. Another contributing factor could be that the black-and-white material had faded toward blue, something we learned Soviet film stock of the era has tended to do. There has been one recent transfer made from the same elements that Criterion used, but clearly the technicians decided to exaggerate the blue cast. After consulting with Mr. Yusov and numerous Russian film scholars and other cinematographers, we are persuaded that that was the wrong choice.
This is an example of the blue tint, that is referred to:
---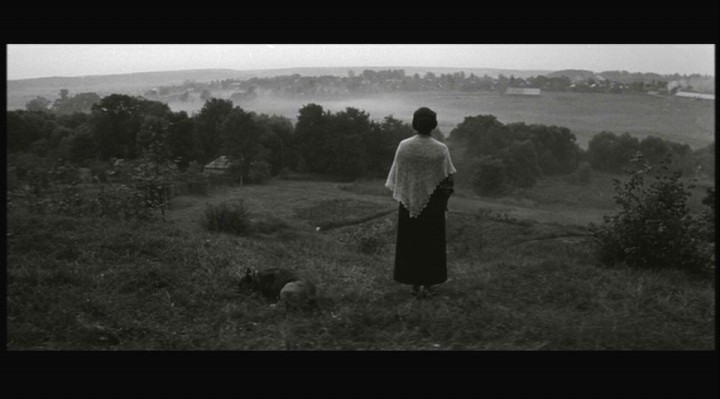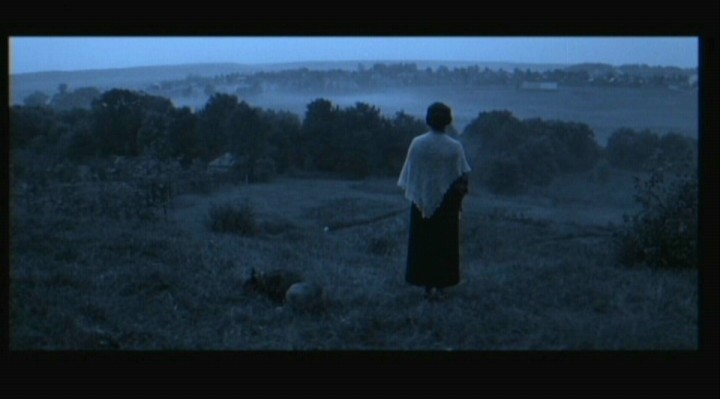 ---
Solaris is one of my favorite Criterion DVDs that I own, and when we discussed what Blu-rays we'd like to see upgraded in 2011, it was high on my list. You can head back here, to listen to our episode in which we discuss the film (be gentle, it's one of our earliest episodes, and thus, very rough). If you're also a Tarkovsky fan, you definitely need to check out Dmitry Trakovsky's documentary, Meeting Andrei Tarkovsky. You can check out his website here, or head over to Amazon to buy the DVD.
So now that we have one of the potentially five May titles pre-announced, what else do you expect to see? Perhaps Pale Flower? Maybe we'll finally see Something Wild, now that we know Jonathan Demme has been signing away at the offices? We are also due for another Charlie Chaplin film any day now, and if that Wacky Drawing is to be believed, I'd say that the Great Dictator is a safe bet.
What do you think of this Solaris sale? Will you be picking up one of these at the sale price, or just wait until the new edition is released? Leave your thoughts in the comments below.
---