This year, James McCormick and I will be covering the 48th annual New York Film Festival for The CriterionCast. The festival will run from September 24th to October 10th. Kicking off this year's festival will be David Fincher's much anticipated film, The Social Network on September 24th. Most of the film festival will take place at Lincoln Center.
The Social Network is the story of the founding of the popular social media site, Facebook. Written by Aaron Sorkin, based on the book by Ben Mezrich and directed by David Fincher. This is probably the most anticipated movie of 2010, with so much Oscar buzz and critical praise this should be a very popular world premiere at the New York Film Festival. The Social Network stars Jesse Eisenberg as the CEO and founder of Facebook, Mark Zuckerberg, also starring Andrew Garfield (Never Let Me Go) and Justin Timberlake (The Love Guru and Southland Tales).
Stay tuned to The CriterionCast for film reviews, podcasts and interviews from The 48th New York Film Festival.
---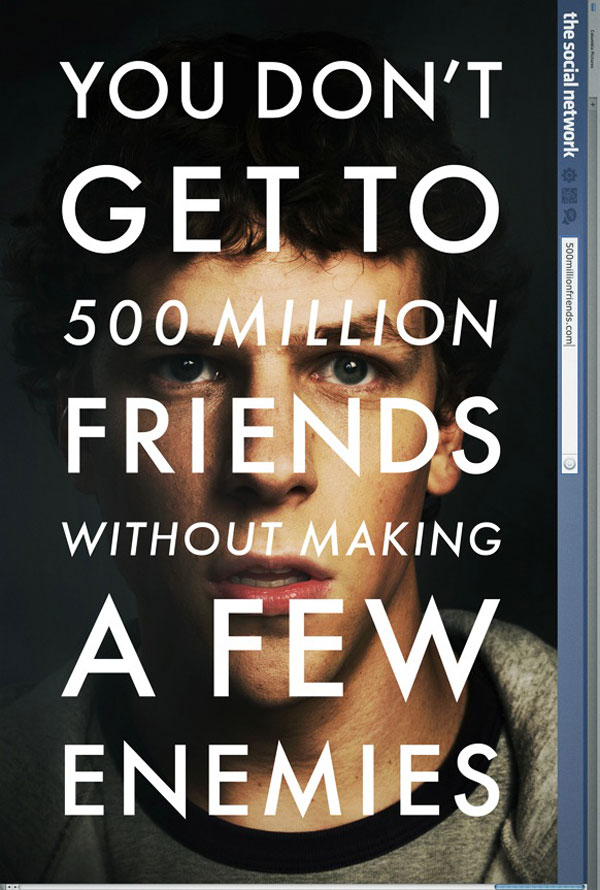 ---