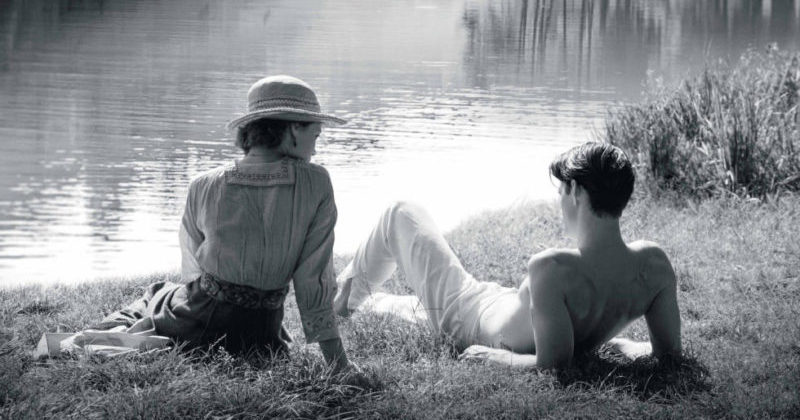 It goes without saying that few nations have contributed to the forward progression of cinema throughout the art's history more than France. Home to not only some of cinema's greatest achievements but artists whose impact will be felt until the time ends, France is one of the few true titans of world cinema. And that's not changing anytime soon.
Starting Wednesday, Film Society Of Lincoln Center and UniFrance are teaming up yet again for the 22nd edition of the beloved film series Rendez-Vous With French CInema. An "annual series showcasing the variety and vitality of contemporary French filmmaking," Rendez-Vous is a yearly collection of screenings and panels that take a rather intriguing cross-section view of modern French filmmaking.
I've already written at length about the lineup as a whole, and some of the highlights that sparked much discussion upon this lineup's reveal (Nocturama is apparently a Netflix release, a fact that had gone unknown until this announcement, for example), so if you'll indulge me, let's take a look at some of the specific highlights.
---
---
Other than some festival darlings like the Cannes-approved Bertrand Bonello joint Nocturama and the Scott Nye-approved Francois Ozon picture Frantz, there are numerous films to keep an eye out for, even if you are unable to attend this festival. First up, one of this writer's favorite young filmmakers, Sebastien Betbeder, is back with what is possibly his most interesting and mature work to date.
Entitled The Journey To Greenland, Betbeder's latest tells the story of two friends named Thomas, who leave their jobs as actors to take some time away in a remote part of Greenland. Betbeder's deft ear for naturalistic dialogue and wry comedy is crystal clear here in arguably his most mature and most well crafted comedy. A meditation on human connection and the gaps between us culturally, the film is an engrossing, welcoming picture that is a warm reminder that while we all may be different, there's a deep seeded humanity connecting each of us. And hey, it's a Netflix release so sooner or later subscribers will be able to enjoy this feature from the comfort of their own couches.
Another journey into a remote land comes from director Safy Nebbou, and is one of this series' great surprises. In the Forest Of Siberia tells the story of a man named Teddy, a Frenchman who moves to Siberia to live a life of isolation in the taiga. While at first it appears to fit him well, the landscape slowly begins to take its toll, culminating in a gorgeous, if bleak, meditation on the human spirit. A survival picture at its core, the Siberian landscape takes center stage, a bleak and yet a gorgeously uncivilized land that in all of its icy chill has a unvarnished beauty at its heart. Ibrahim Maalouf's score is a perfect companion for this story, a classically told narrative of one man's struggle for survival in one of the world's harshest locales. Star Raphael Personnaz is a face to watch, coming out of this picture.
Raw is the debut feature from Julia Ducournau, and while it's played the festival circuit for quite some time now, a theatrical release is imminent and it couldn't have come any sooner. One of 2016's superlative "first features," this picture is an auspicious one, a story of a young veterinary college student and a moment that forever changes her. Following a hazing ritual, she discovers a new side of her, a side of her that leaves her craving one thing and one thing only, human flesh. It's a body horror comedy the likes of which would have David Cronenberg standing and applauding, and while it may leave many a viewer thrusting their hands in their faces, this gorgeously crafted coming of age drama is an announcement for one of film's most interesting young voices.
Finally, for fans of films that are a bit more classic in their aesthetic conceits, may I point you in the direction of Pascal Bonitzer's Right Here Right Now. A workplace drama of sorts, the film follows Nora, a young woman who is new to a financial firm whose bosses have ties to her surly mathematician father. At once a story about Nora's ascension to the top of her group and also a familial drama about fatherly sins, Bonitzer's film is a nuanced drama that makes up for its classical structure with some gorgeous photography and some truly great performances. Agathe Bonitzer stars and is a real joy to watch on screen, as her quiet charisma is palpable. She comes in conflict with a colleague played by Vincent Lacoste, and he is equally as intriguing to watch. Hell, Isabelle Huppert drops in for a handful of scenes, and while her storyline doesn't ultimately add too much emotionally to the film, her performance fits perfectly within this overarching morality play.
Rendez-Vous With French Cinema runs March 1-12, for more information head to Film Society Of Lincoln Center.