One of my New Years Resolutions for running the site, and writing posts, is to be more consistent with our New Release Posts each week. Last year we were still finding our footing, figuring out what our readers responded to, what they were interested in reading. Hopefully you'll find these new release announcements for the titles now available helpful, when heading out to your local stores which stock new Criterion titles.
Well here we are with the first Criterion Collection releases of 2011, and they're kicking things off with two new Blu-ray upgrades of some impressive catalog titles. While I haven't received review copies of either of these Blu-rays, I'm definitely ordering both of them.
First up is Byron Haskin's Robinson Crusoe On Mars. The trailer proclaims this film to be "scientifically authentic" and "It is only one step ahead of present reality!" Now, after you've seen this film, knowing what we know now about space travel, and the surface of Mars, you'll have yourself a nice little chuckle. This is one of least scientifically accurate films representing space travel that I've ever seen, but again, I grew up in this modern age of space travel and technology. There is a nice little documentary in the supplements that explains what the filmmakers meant when they put that on the trailer, and gives some interesting context surrounding the films production. This isn't 2001 A Space Odyssey, or even Planet Of The Apes. I'd say for me this film falls somewhere alongside old episodes of Lost In Space, but turned up a few notches on the "serious" meter. The film features some really incredible shots of the imagined Martian landscape. The beautiful cover from Bill Sienkiewicz perfectly captures this film for me. It is really beautiful to look at, but don't expect either high art, or hard science fiction. It's the right kind of cheese, and about as close to an MST3K film that I've seen Criterion produce (I still haven't watched First Man Into Space).
Next up is the Blu-ray upgrade for Jean-Pierre Melville's Army Of Shadows. Again, we weren't privy to a review copy, and since I haven't seen the film yet, I'll have to simply relay what I've read. The film depicts the French Resistance in World War II, and was not well received by critics in France during it's release in 1969. Apparently this led to the film never screening here in the States, and was only restored and re-released here in 2006.
Both of the films are upgrades in the strictest sense, in that if you have the DVDs, you'll know what you're in for in terms of supplements. According to the Criterion Forum, the only disadvantage to the upgrade of Robinson Crusoe On Mars is that you don't have the PDF version of the script if you put your disc into your computer. I'd say that if that's the only complaint, then we're in good shape. While I love that as an option, I'll take a high definition transfer over the script any day of the week.
The next few weeks in January are going to be pretty exciting, with next week's reissues of Shock Corridor and Naked Kiss, and Broadcast News the week after. 2011 is lining up to be another savings account vampire when it comes to buying Criterion releases.
I'm including some images for both of the releases below, thanks to Criterion. Also, clicking on the cover art for both titles will lead you to their corresponding pages on Amazon, should you be interested in ordering them.
What are you picking up today? Leave your thoughts in the comments below.
---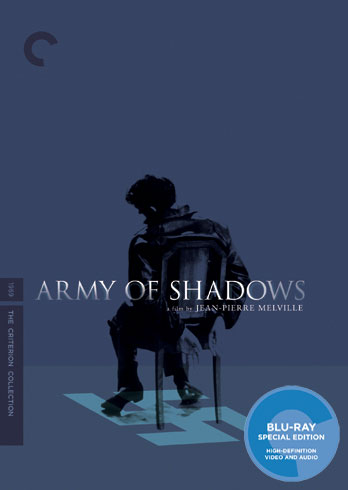 Jean-Pierre Melville
This masterpiece by Jean-Pierre Melville about the French Resistance went unreleased in the United States for thirty-seven years, until its triumphant theatrical debut in 2006. Atmospheric and gripping, Army of Shadows is Melville's most personal film, featuring Lino Ventura, Paul Meurisse, Jean-Pierre Cassel, and the incomparable Simone Signoret as intrepid underground fighters who must grapple with their conception of honor in their battle against Hitler's regime.
---
Disc Features
SPECIAL EDITION FEATURES:
High-definition digital transfer of the 2004 restoration, supervised by director of photography Pierre Lhomme (with uncompressed monaural soundtrack on the Blu-ray edition)
Optional DTS-HD Master Audio soundtrack
Audio commentary featuring film historian Ginette Vincendeau
Interviews with Lhomme and editor Françoise Bonnot
On-set footage and excerpts from archival interviews with director Jean-Pierre Melville, cast members, writer Joseph Kessel, and real-life Resistance fighters
Jean-Pierre Melville et 'L'armée des ombres' (2002), a short program on the director and his film
Le journal de la Résistance (1944), a rare short documentary shot on the front lines during the final days of German-occupied France
Film restoration demonstration by Lhomme
Theatrical trailers
PLUS: A booklet featuring essays by critic Amy Taubin and historian Robert O. Paxton, as well as excerpts from Rui Nogueira's Melville on Melville
---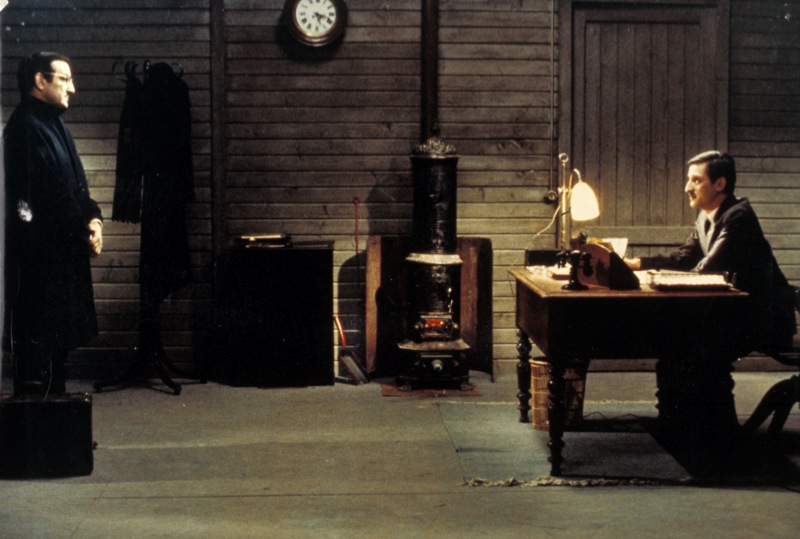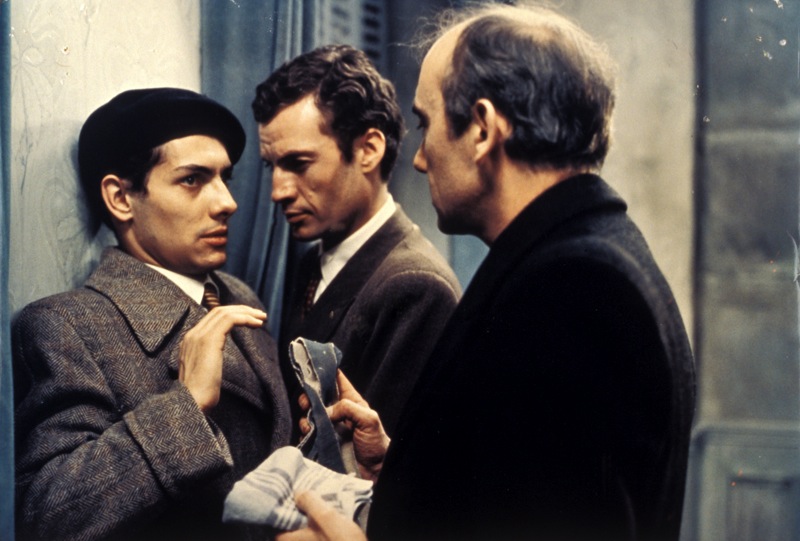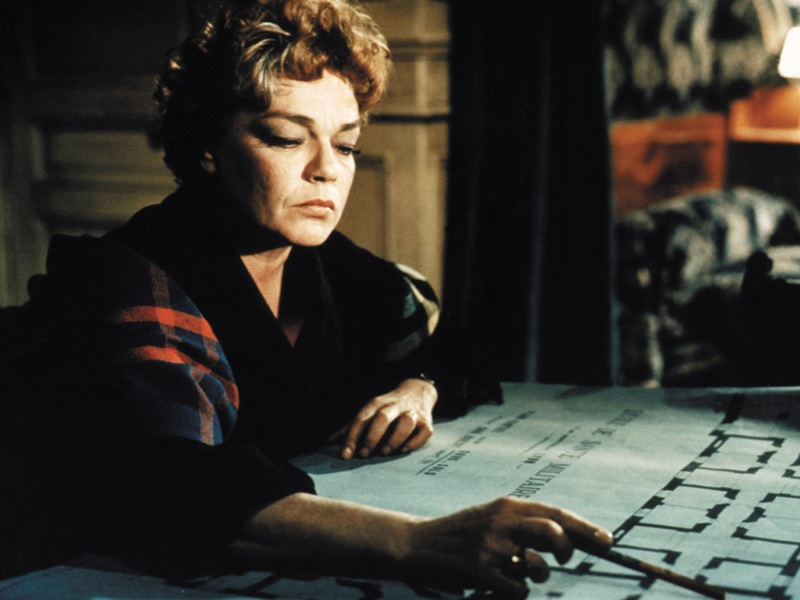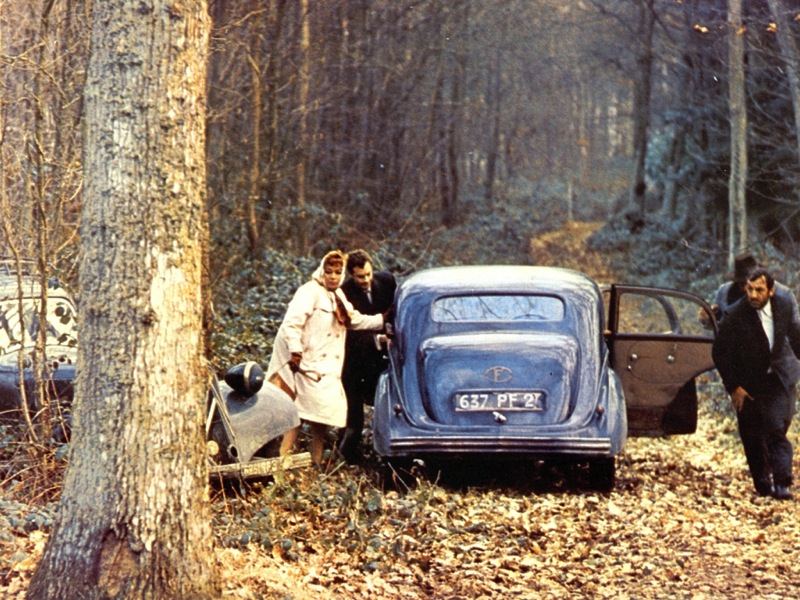 ---
---
---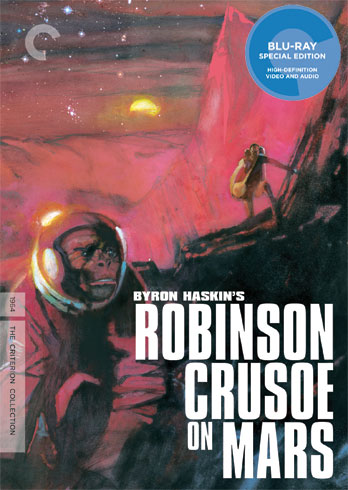 Byron Haskin
Special effects wunderkind and genre master Byron Haskin (The War of the Worlds, The Outer Limits) won a place in the hearts of fantasy film lovers everywhere with this gorgeously designed journey into the unknown. Robinson Crusoe on Mars tells the story of U.S. astronaut Commander 'Kit' Draper (Paul Mantee), who must fight for survival when his spaceship crash-lands on the barren waste of Mars, a pet monkey his only companion. But is he actually alone? Shot in vast Techniscope and blazing color, this is an imaginative and beloved marvel of classic science fiction.
---
Disc Features
Restored high-definition digital transfer (with uncompressed monaural soundtrack on the Blu-ray edition)
Audio commentary featuring screenwriter Ib Melchior, actors Paul Mantee and Victor Lundin, production designer Al Nozaki, Oscar-winning special effects designer and Robinson Crusoe on Mars historian Robert Skotak, and excerpts from a 1979 audio interview with director Byron Haskin
Destination Mars, a video featurette by filmmaker and space historian Michael Lennick detailing the science behind the film
Music video for Lundin's song 'Robinson Crusoe on Mars'
Stills gallery
Theatrical trailer
PLUS: A booklet featuring an essay by Lennick as well as Melchior's 'Brief Yargorian Vocabulary' (a glossary of original alien dialect) and a list of facts about Mars, both from his original screenplay
---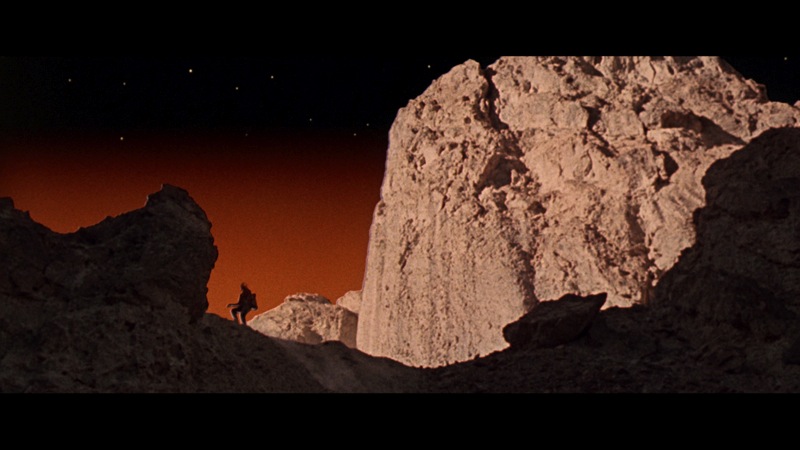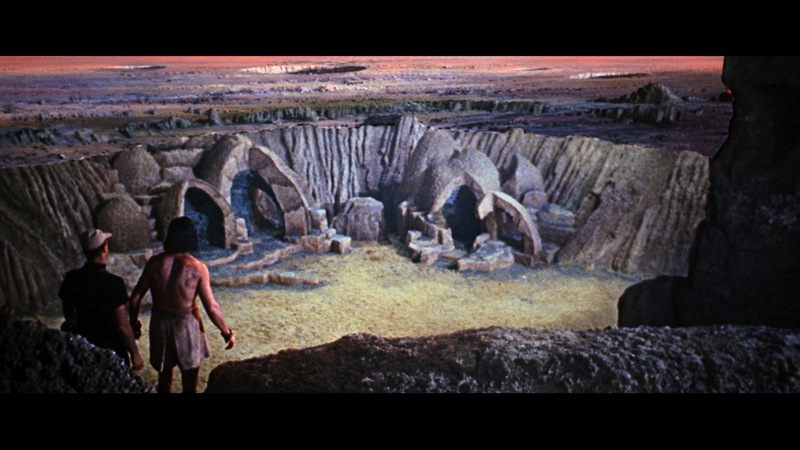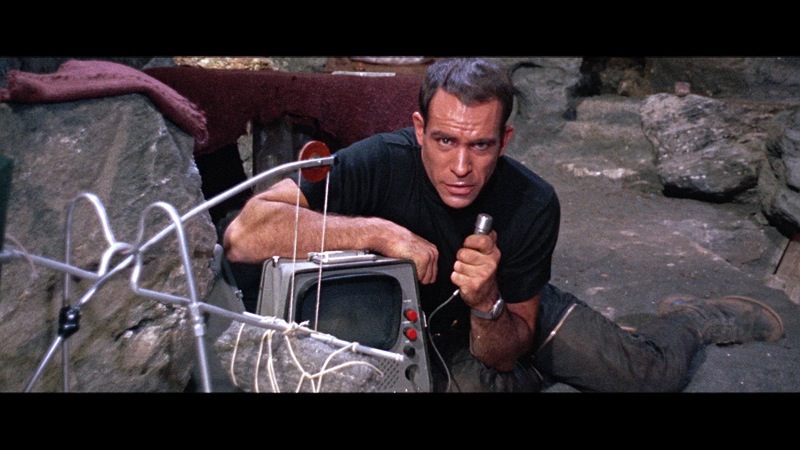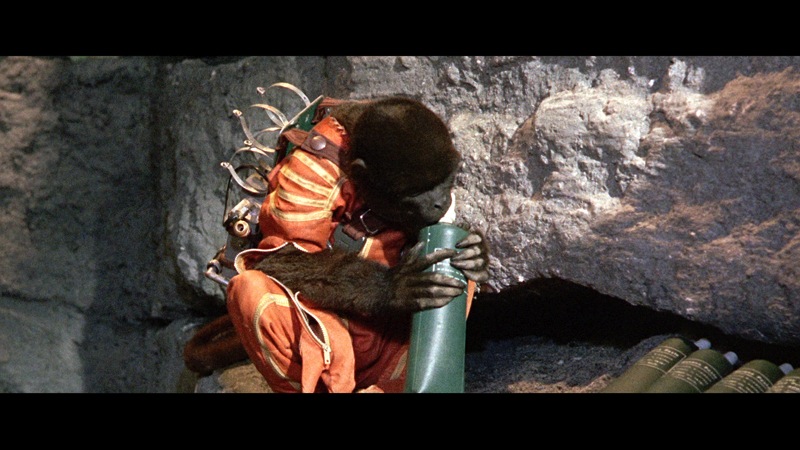 ---
---