Earlier today on their Facebook page, Criterion dropped a nice little tease in the form of a behind the scenes picture. The image, seen below, is from Hirokazu Kore-Eda's 2009 film, Still Walking, which was one of the titles initially mentioned when the Criterion Collection teamed up with IFC, back in September of 2009. Still Walking also made my list of "Ten Criterion Titles We're Still Waiting For," that I wrote up in early July, before the November releases were announced.
---

---
This is certainly a title that has been greatly desired by many fans, as it is not available on DVD currently, although you can stream the film right now on Netflix Watch Instantly.
With the 15th just around the corner, we're likely to get the January 2011 Criterion Collection titles announced, and I'm crossing my fingers for this one. Although, given that Criterion is still theoretically still working on the transfer, it might not be ready until February.
---
Beloved director Kore-Eda Hirokazu (AFTER LIFE, NOBODY KNOWS) returns to the forefront of world cinema with STILL WALKING – an exquisitely detailed family drama that shines with warmth and understanding. The film was one of the most critically acclaimed works at the Toronto, Tribeca, and San Francisco International Film Festivals. Lushly photographed, and with an expert script that incorporates elements of director Kore-Eda's personal experience, STILL WALKING is a quiet pleasure unlike anything else you will see this year.

Fifteen years ago, Junpei, the youngest son of the Yokoyama family died while rescuing a boy from drowning. On the anniversary of his death, the remaining siblings visit the quaint home of their parents with their families in tow. Over the course of a beautiful day, new relatives become acquainted telling stories and squabbling over sizzling tempura and an elegant graveside ritual is performed for Junpei. Recalling the delicate splendor of Yasujiro Ozu's TOKYO STORY, Kore-Eda shows complete mastery of his characters while revealing the complex dynamics of an ultimately loving family with humor and warmth.
---
I'm including some treats below, in the form of a clip from the film provided by Mubi, and the trailer from IFC Films.
What do you think of this potential Criterion release? Which IFC films from 2010 would you like to see join the Collection, that haven't been hinted at so far?
---
---
---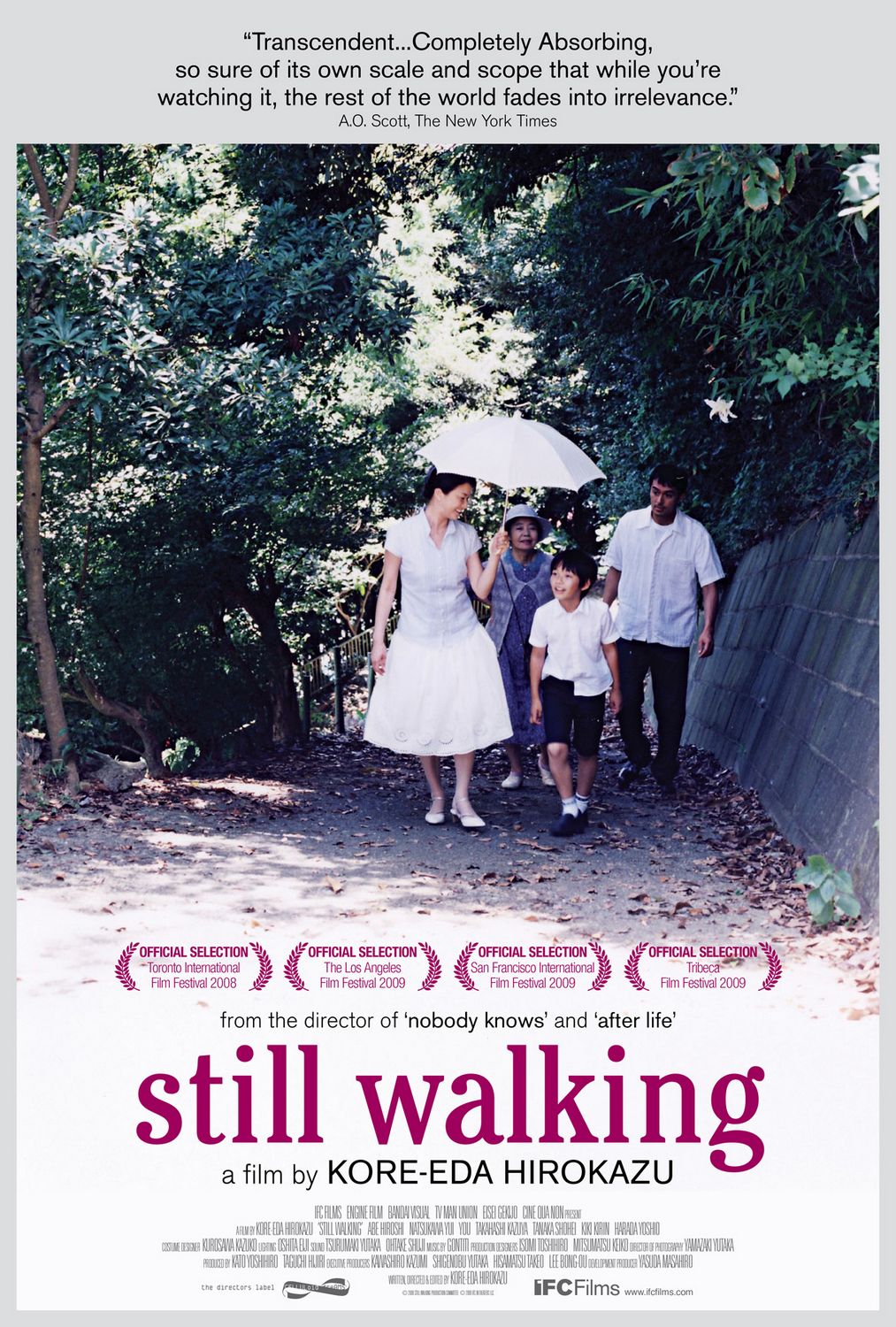 ---