A couple days back, Criterion quietly updated the cover art for Ken Loach's film, Kes, which is set to be released on DVD and Blu-ray on April 19th.
This is a film that we've certainly spent some time chatting about on the podcast, ever since it was teased at months ago in a wacky newsletter drawing. I notoriously was not a fan of the cover art for many of the April releases, mostly due to the fact that they were predominantly stills from the films. I'm a fan of the more artistic renderings of the films, for their cover art, as it distinguishes them from the usual crop of covers on home video releases.
Below you'll see the original artwork on the left, and the new art on the right. You'll notice right off the bat that they haven't gone and changed the imagery at all, simply the text on the cover, regarding the credits. A big thanks to the folks on the Criterion Forum who noticed this, and spent some time conjecturing as to the potential reasons why this may have happened. The film is now listed as "Directed by Ken Loach" rather than "A Film by Ken Loach." I'm not sure how much we should read into this update, and why it happened. The new cover also lists "From The Book A Kestrel For A Knave By Barry Hines" below the cover art, which wasn't found on the original.
I thought it was worth noting this update, as we are all meticulous nerds about this sort of stuff, and only have so many tea leaves to read when it comes to learning more about why Criterion does what it does.
What do you think of the changes? Are you eagerly awaiting the "Three Reasons" video clip for Kes as much as I am? Leave your thoughts in the comments below.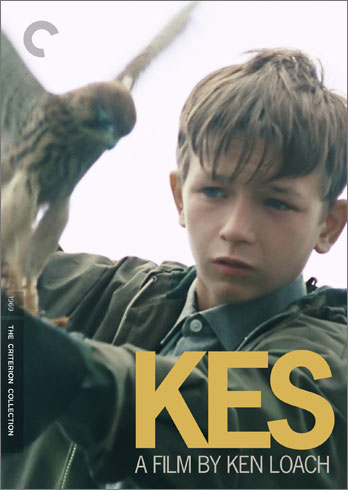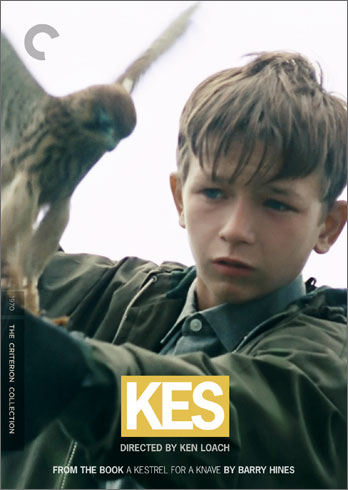 ---