Late Sunday night, Ryan Mason over at CHUD dropped a major rumor bomb in our laps. They had found a recent post over at Home Theater Forum, in which producer David Prior revealed Criterion's plans to re-release David Fincher's 1997 film, The Game.
As you probably know by now, Universal made a licensing deal with Criterion for The Game during the period I was doing Benjamin Button.  I'm working on wrapping up The Social Network now, and not involved with The Game, so I'm as anxious to see how it comes out as you are.
I've reached out to some sources that haven't let me down so far in terms of Criterion rumors, and discovered that this will indeed be finding it's way to the Collection, in April of 2011 (assuming everything goes according to plan).
This means that we'll likely be getting this announcement in January. If we do end up with a new "cryptic New Years" drawing, hinting at upcoming releases, it'll be fun to see how they try and tease at The Game. Maybe a key? Maybe the clown?
I'm including the cover art below from the Criterion Collection Laserdisc Edition of The Game, to perhaps give a taste of what's to come in terms of special features and art.
---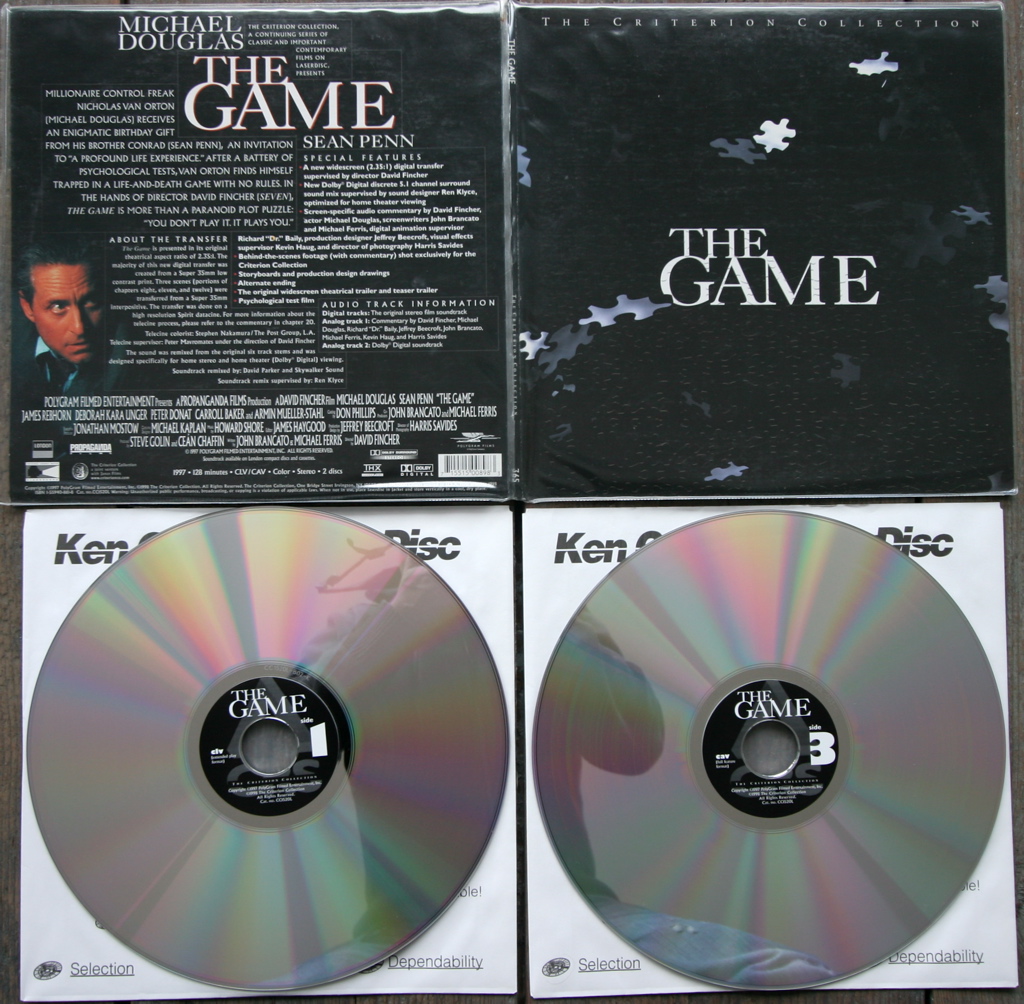 ---
Below is the trailer for the film.
What do you think of a new Criterion Collection edition of The Game? I know it was definitely a film that helped forge my love of David Fincher into what it is today.
---
---