Today, Criterion released this strange image from their twitter feed. This image, from what I gather, is from the much rumored Criterion release of Nobuhiko Obayashi's 1977 horror film, Hausu.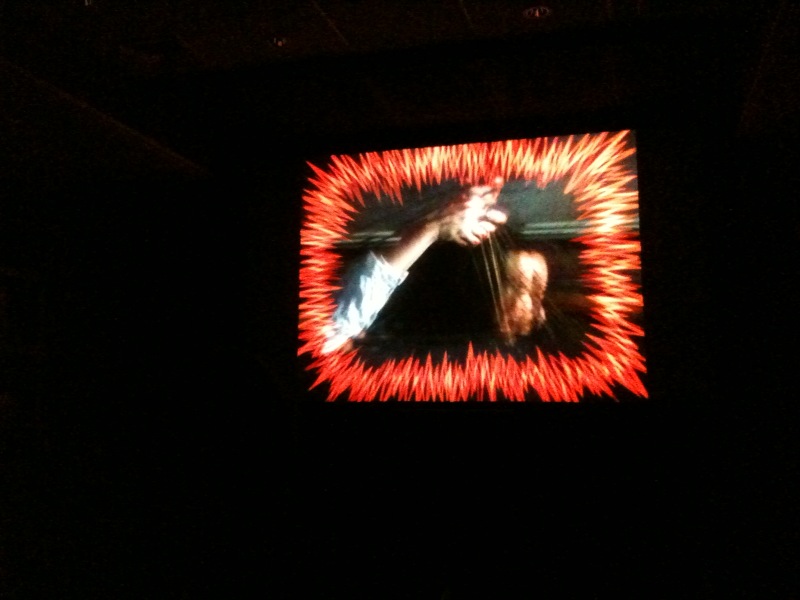 Does this image put this rumor to rest? Well let's examine the evidence. Last October, Janus teased a Hausu release via their twitter feed. Janus later released a press release of acquiring the rights to the Japanese horror film, also announcing a restoration and a theatrical run in January. A few days later, Criterion started selling a bright orange t-shirts with a strange cat on it and the poster version of this shirt. For many months afterwards, there was no rumblings from Criterion about a possible release until today.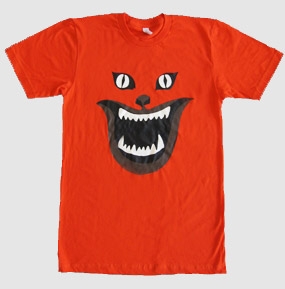 ---
How to describe Nobuhiko Obayahshi's 1977 movie House? As a psychedelic ghost tale? A stream-of-consciousness bedtime story? An episode of Scooby Doo as directed by Dario Argento? Any of the above will do for this hallucinatory head trip about a schoolgirl who travels with six classmates to her ailing aunt's creaky country home, only to come face to face with evil spirits, bloodthirsty pianos, and a demonic housecat. Too absurd to be genuinely terrifying, yet too nightmarish to be merely comic, House seems like it was beamed to Earth from another planet. Or perhaps the mind of a child: the director fashioned the script after the eccentric musings of his eleven-year-old daughter, then employed all the tricks in his analog arsenal (mattes, animation, and collage) to make them a visually astonishing, raucous reality. Never before released in the United States, and a bona fide cult classic in the making, House is one of the most exciting genre discoveries in years.

From the Janus press release
---
Criterion does have a good selection of horror films in their catalog so it doesn't seem too far fetched to see this as a future release. Plus we have a slew of evidence to prove this rumor as valid. We just need a release date to make it official.
The Masters of Cinema, the equivalent to Criterion in the UK, has already released Hausu into their catalog. They released a 2-disc edition loaded with plenty of bonus features, which include a 90-minute interview with director Nobuhiko Obayashi, co-screenwriter Chigumi Obayashi, actress Kumiko Oba and Toho promotional executive Shoho Tomiyama, along with theatrical trailers. Much is left to say about their choice in artwork. I'm not a fan. It seems too juvenile and pedestrian. Hopefully, Criterion can do a better job in that respect.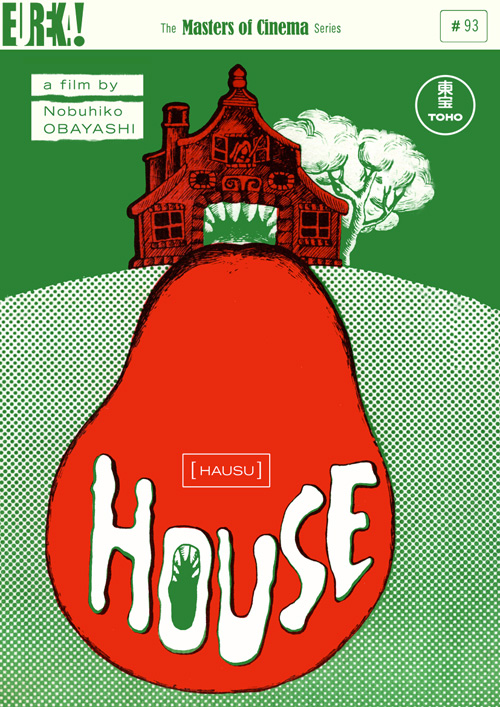 We have discussed this rumor on a previous podcast. In Episode 015, Federico Fellini's Juliet of The Spirits (CC #149), we discussed the possible Criterion release of Hausu.
What do you think? Would you be excited for a future Criterion release of Nobuhiko Obayashi's Hausu? Is time of the essence? Or there's no chance of this ever coming to fruition?