It has been rumored for some time now, that Terrence Malick's The Thin Red Line was going to be a Criterion release. In one of their most recent weekly newsletters, Criterion teased this rumor with a drawing of a thin red lion (get it?) with a word bubble stating "Feelin' red and blu." Cryptic?
Yesterday, Benjamin Lim, one of the people working on the restoration for Criterion, twitpic'd one of the images.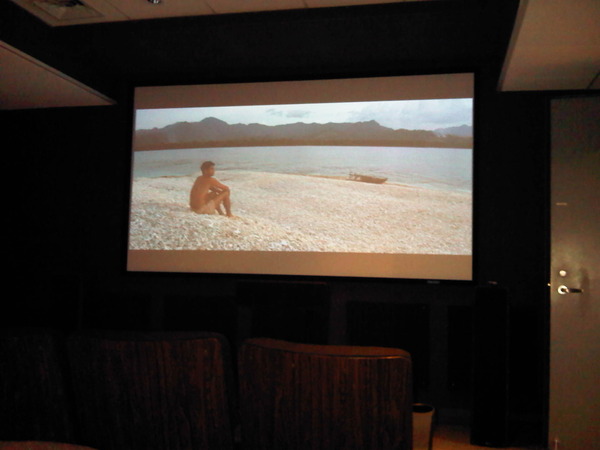 Terrence Malick's The Thin Red Line tells the story of the Battle of Guadalcanal during World War II through the eyes of the soldiers that fought through it. It features an all-star cast which included Sean Penn, Adrien Brody, George Clooney, John Cusack, Jared Leto and John Travolta. It was nominated for 7 Academy Awards in 1998 including Best Cinematography, Best Adapted Screenplay, Best Director and Best Picture.
This definitely confirms it! Terrence Malick's The Thin Red Line will join The Criterion Collection. The only question is when it will be release. There is no official release date as of yet. My guess is that it would be an August release to coincide with the 68th anniversary of the historic South Pacific battle. We can almost put this rumor to rest.
Thank you to Rufus de Rham from PaperSpaceShips.com for providing this info.
What do you think? What do you think of The Thin Red Line joining The Criterion Collection? Do you think this image could belong to another film?
[Note from the editor: While at SXSW, I overheard some very important people discussing the film in question, and the work being done on it for the Criterion release, so it is just a matter of time. – Ryan]