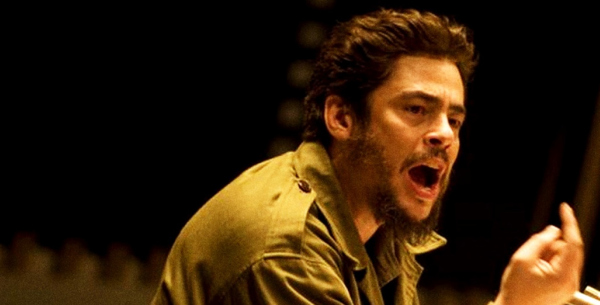 Do you live for the 15th of the month?   I certainly do.
In fact, I typically roll out of bed and into the computer chair, whereupon I spend the day refreshing the "Coming Soon" page of criterion.com some thousands of times until I am rewarded with a prize.
You may find this a bit…excessive…but on days like today, you really must pardon my squee-ing.   Criterion announces five January 2010 releases over six spine numbers (including their 500th — congratulations!).   I'll give a brief (editorialized) overview:
496. Che (Steven Soderbergh, 2008) — January 19th, DVD and Blu-Ray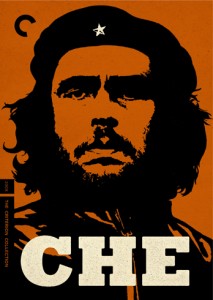 Now, we've known this has been forthcoming for ages, but it's wonderful to finally see it assigned artwork and a concrete date.   It looks to be pretty sparse in supplements (a documentary here, a deleted scene there), but the sheer density of the film should be enough to sate even the most ravenous cinephile.   It is available to preorder for a paltry $39.95!   That's practically paying for Part One and getting Part Two gratis.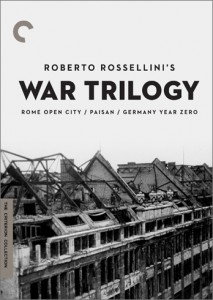 Hey, do you like WWII cinema?   If not, why in the hell are you reading a blog about the Criterion Collection?   Here, we are given a glimpse into war-torn Italy (and briefly Berlin) through the Neo-realist eyes of Collection/Eclipse alum Roberto Rossellini in three films of especial weight and severity  (Rome Open City, Paisan, Germany Year Zero).   Criterion  has done something rather interesting in this set by assigning the  box's spine# after the individual films, which is opposite precedent.   Perhaps to avoid stamping that coveted spine #500 on a film within a box set?
501. Paris, Texas (Wim Wenders, 1984) — January 26th, DVD and Blu-Ray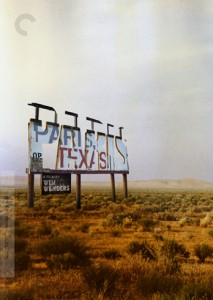 Well, Santa has no choice but to get me that Blu-Ray player now.   I've heard rumors of this eventual release for well over a year, and justifiably so — Wenders's Paris, Texas, in its arresting photography/cinematography and the superhuman performances of Harry Dean Stanton and Natassja Kinski, is an arguably-perfect film.   This release comes CRAMMED with special features (I would imagine the DVD release will be two discs), and is available for pre-order for thirty bucks.   Do it.
Naturally, we will be discussing this more in-depth in the next episode of the Criterion Cast, so tune in!   Until then, I will be icing my right index finger from all the page refreshing.   Sheesh!