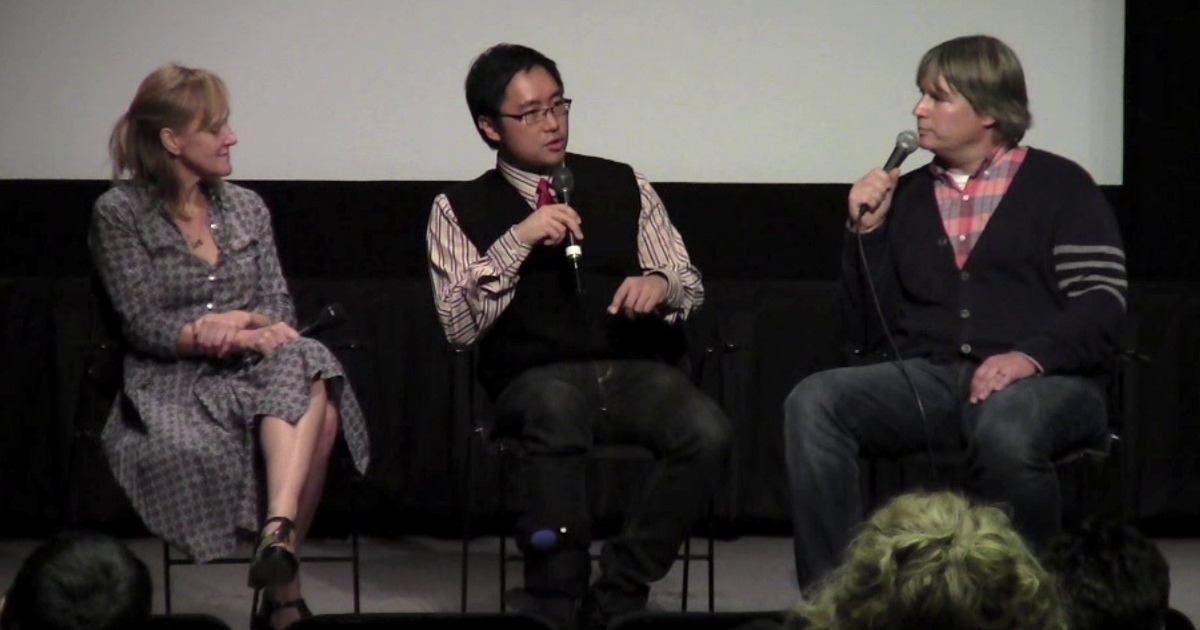 For the past several years, the fine folks at the Wexner Center for the Arts at Ohio State University have invited the Criterion Collection to take the stage and discuss their various releases. These talks inevitably lead to upcoming titles, both known and rumored. Last year we learned about a number of this year's releases. Today at 7pm Eastern, Curtis Tsui and Kim Hendrickson will be speaking at the Wexner Center.
From the announcement:
Join Criterion Collection Producers Kim Hendrickson and Curtis Tsui as they provide a behind-the-scenes look at Criterion's operation, focusing on recent and upcoming releases such as Federico Fellini's La Dolce Vita (1960), Alfonso Cuarón's Y tu mamá también (2001), Sydney Pollack's Tootsie (1982), and John Ford's My Darling Clementine (1946), among others.
The event is streaming live on YouTube, and we'll be live-blogging the event here. We'll have comments turned on, if you have anything to share while watching the event.
---
LIVEBLOG:
03:55:18 – The stream is up, how is that room not PACKED?
04:06:25 – How is Criterion preparing for the future of home video?
04:08:04 – Curtis: "The physical object is an important thing". Is talking about creating additional content, video essays.
04:09:39 – Kim is talking about producing A Hard Day's Night
04:11:25 – Kim's audio is so faint. It's hard to pick up on what she's saying.
04:15:31 – Curtis was the producer on My Darling Clementine and Red River.
04:16:29 – Howard Hawks preferred the shorter cut of Red River. As for My Darling Clementine, most agree that the theatrical cut is the preferred cut.
04:18:55 – John Ford hated the fact that they added the kiss to the end of the film. On the disc, there is an intermediary cut of the film. No one knows if the original John Ford cut exists anywhere.
04:23:59 – Do the studios approach Criterion? It's a case by case basis. Lots of demands.
04:25:31 – Does the clock start ticking when you get the rights to a studio film?
04:26:33 – Doesn't sound like the Studio Canal titles are coming back. They hope to get them back. They can't announce anything today.
04:27:42 – If Woody Allen told them "no supplements" they might turn down the release.
04:29:12 – The Koker Trilogy is in the works!
04:29:56 – At the end of February, Lee Kline will be back at the Wexner Center to talk about restorations that Criterion is working on. The
04:34:15 – Talking about Todd Hayne's Safe
04:34:35 – Curtis is talking about Watership Down
04:39:17 – They mentioned their Instagram account, and teased the upcoming book that they posted about earlier today.
04:43:19 – Brighter Summer Day has been in the works for years. Some restorations take forever.
04:45:19 – More Lynch in the works!
04:48:16 – Criterion does not have the Angelopoulos films.
04:54:46 – Kim: "You don't have to love everything" (to work on a title)
04:55:57 – Moonrise Kingdom in 2015? Sounds like it!
04:56:14 – Warner Bros? Yes.
04:57:16 – People love David Kalat commentaries! Yes we do.
04:59:12 – Sounds like the Decalogue is happening.
04:59:25 – Giving away some discs.