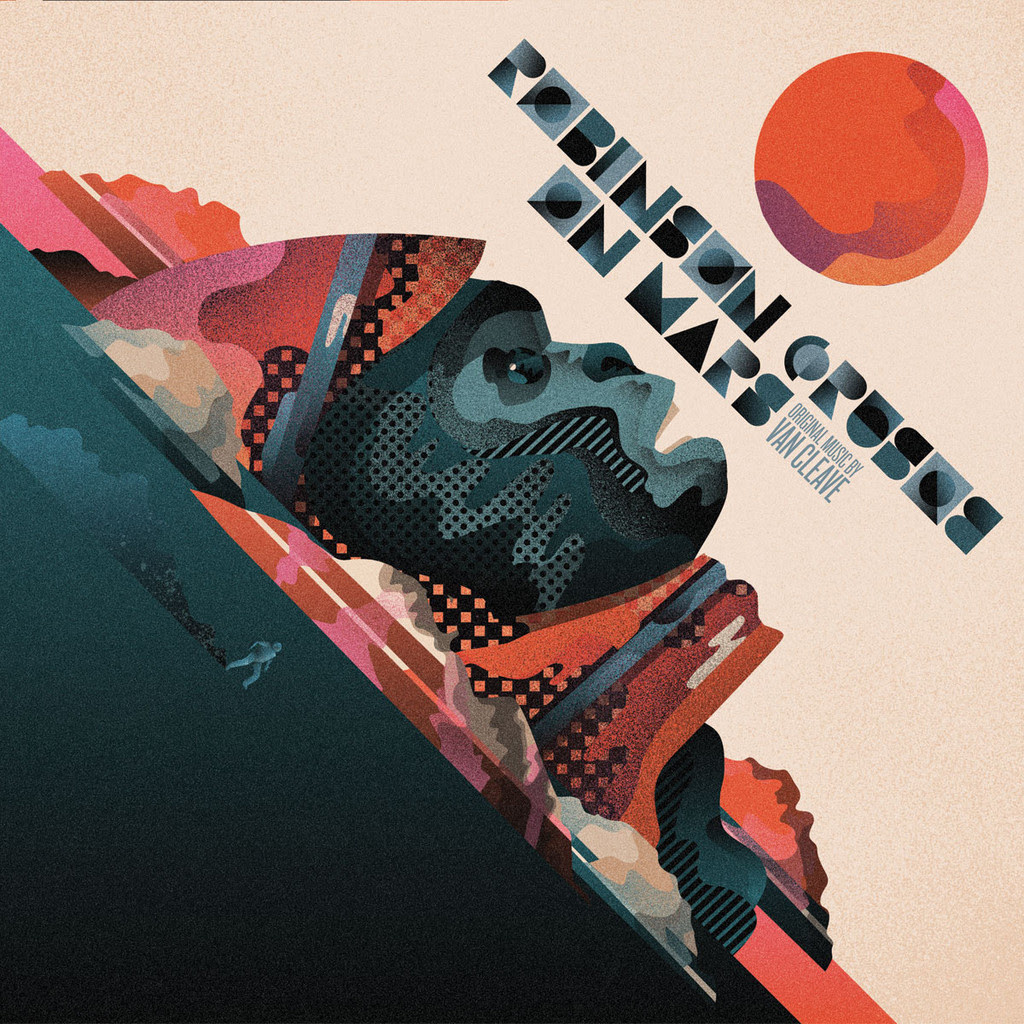 This Wednesday, March 23rd, the folks at MondoTees will release their oldest score yet: Nathan Van Cleave's music for Byron Haskin's Robinson Crusoe on Mars.
The records will be limited to 1000 copies, set you back $30 (plus shipping) and feature artwork by We Buy Your Kids. Follow MondoTees on Twitter to find out when the orders will go live.
You can listen to a sample of the score below:
For a significant portion of the film – as Kit explores the terrain with no other life to communicate with (except for his monkey, Mona) – Nathan Van Cleave's music takes center stage. Van Cleave's themes are simultaneously foreboding and triumphant. Only a few short years before Planet of the Apes took science fiction to its inevitable dystopian ends, the soundtrack to Robinson Crusoe on Mars is a pure patriotic time capsule; the sounds of a retro-future when science fiction films were still produced with true optimistic sincerity.
You can listen to us discuss the film, by going way back in time to Episode 87 from July 2011.
If you can't get enough of Robinson Crusoe on Mars, pick up the recent Masters of Cinema Blu-ray release, in addition to the Criterion Blu-ray. Criterion still offers the gorgeous print featuring artwork by Bill Sienkiewicz (who also designed the cover art for Criterion's release of Godzilla).
---
---