Now these are some set photos I can get behind.
After getting a set of rather grainy and low-quality photos from the set of David Cronenberg's upcoming film, A Dangerous Method, Soy Pelopo (via The Playlist) has a few stunning photos from the hotly anticipated film.
Click on the images below for their higher resolution counterparts:
---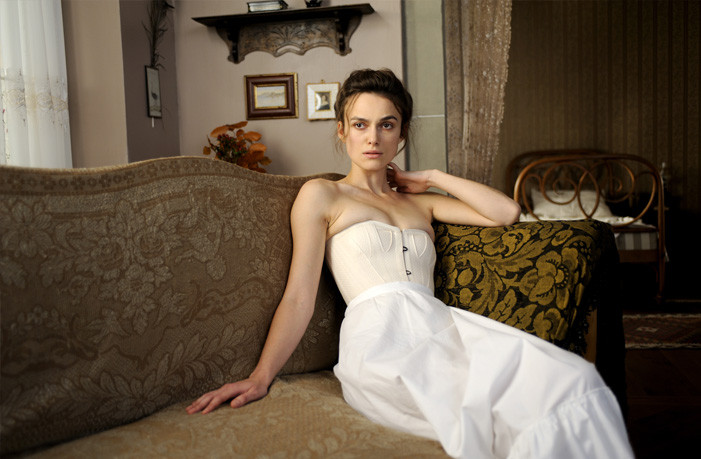 ---
Cronenberg (Videodrome, Naked Lunch) is directing the film, which will look at the relationship of Carl Jung and Sabina Spielrein, who herself takes her toll on the relationship between Jung and Sigmund Freud.   The film stars Michael Fassbender (Hunger), Keira Knightley, Viggo Mortensen, Vincent Cassel (La Haine) and Sarah Gadon.
The film doesn't have a release date yet, but at this point, an early 2011 release date sounds more than likely, with Cannes being the likeliest home for the film's premiere.   Personally, I can't wait for this film, and these photos, while simply photos, do really amp up the anticipation.   Everyone looks great here, and after seeing Never Let Me Go, I have a new love for Knightley, and actress who I feel should have a much bigger fan base.
Source: Soy Pelopo / The Playlist